Event
Thu Aug. 5, 2021,
18.30 Uhr
fecundity
Lecture by Asad Raza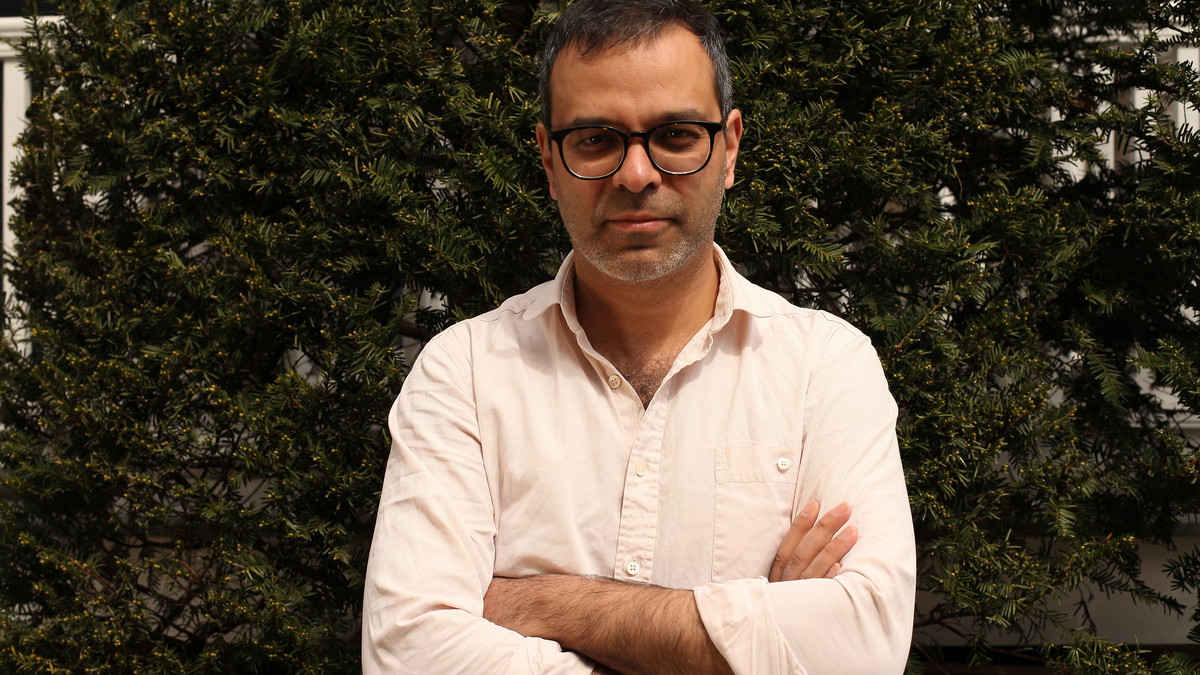 Join artist Asad Raza for a tour of the current exhibition "Mother Tongue" by Camille Henrot. Asad Raza is a long-time friend of Camille Henrot, moreover there are many similarities in their artistic approach. After the annotated tour, Asad Raza will read from his chapbook (a small publication with texts) "fecundity" in a special place. The chapbook focuses on two figures - the American biologist Lynn Margulis and the French writer Édouard Glissant, whose selection of poetic texts "La Terre, Le Feu, L'eau et Les Vents" is the starting point for Razas' chapbook.
Asad Raza (born Buffalo, USA) creates dialogues and rejects disciplinary boundaries in his work, which conceives of art as a metabolic, active experience. Absorption, in which cultivators create artificial soil, was the 34th Kaldor Public Art Project in Sydney, and shown at the Gropius Bau, Berlin in 2020. In Untitled (plot for dialogue), visitors played tennis in a sixteenth-century church in Milan. Root sequence. Mother tongue, at the 2017 Whitney Biennial, combines twenty-six trees, caretakers and objects. In home show (2015), which took place at his apartment in New York, Raza asked artists and friends to intervene in his life, while Life to come (2019) at Metro Pictures featured participatory works and Shaker dance. With Hans Ulrich Obrist, Raza curates a series of exhibitions inspired by Édouard Glissant. Of Pakistani background, Raza studied literature and filmmaking at Johns Hopkins and NYU, where he helped organize a labor strike.