Education
Contemporary art may stimulate and may challenge. Contemporary art may occasionally cause offence and does not always have to be understood. Contemporary art is dialogue. Creating spaces for dialogue is the central task of our art education programs.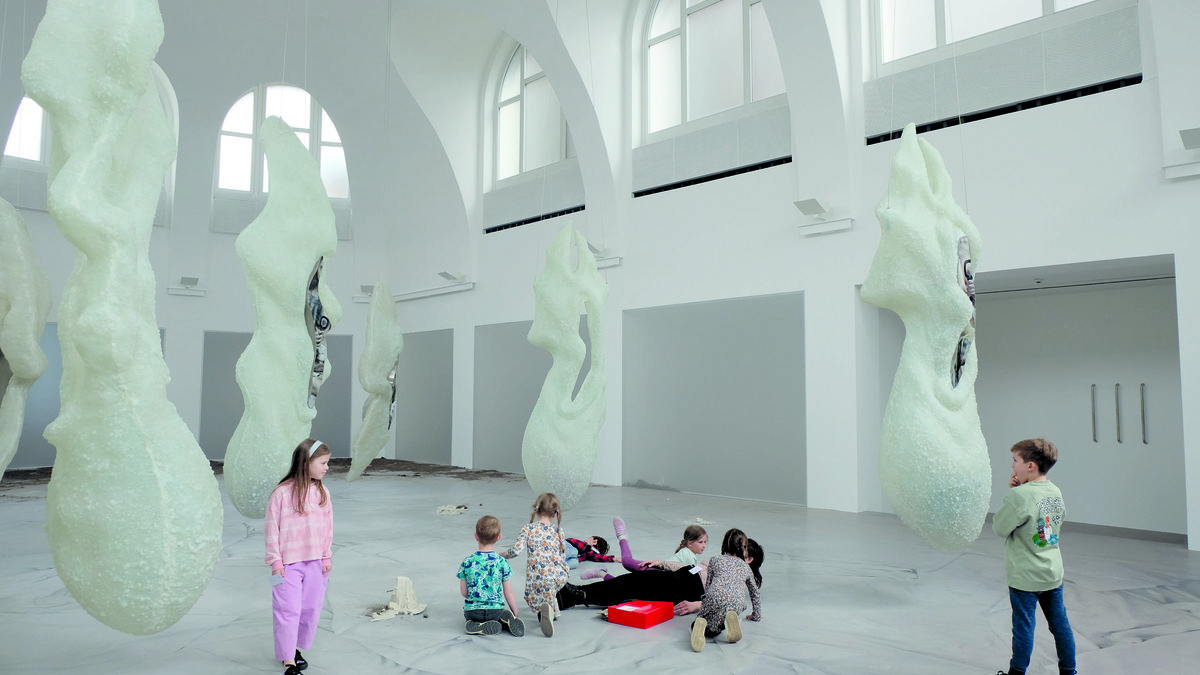 In order to make current artistic positions understandable for everyone, we offer a diverse program of learning. Whether art connoisseur or newcomer, children or adults, everyone is welcome here to discover art for themselves.
Receive fresh impulses through our guided tours, with which you can discover the works in a new way.
Our offerings interest art connoisseurs and art newbies alike. They have classic formats, but some are "out of the box" and new. They are accompanying and deepening for the adult audience, explorative and "do-it-yourself" for children and young people. The artistic positions at the Kestner Gesellschaft are experienced by a multi-layered audience for a multi-layered audience.
Students of different ages and daycare center children discover the exhibition in specially designed guided tours. Individual cooperations with schools and kindergarten enable a lively exchange between contemporary art and cultural education.
The Kestner Gesellschaft is not only a physical place, but also a digital place of art experience and education. That is why we are constantly developing our digital offerings and thus actively participate in shaping digital change.
---
Contact
Learning Program
Katja Krause
+49 511 70120 - 25
katja.krause@kestner.org
---
Newsletter
Subscribe to our newsletter! We will inform you regularly about our exhibitions, events and digital offers.