Patrons
The Kestner Gesellschaft - founded in 1916 by Hanoverian entrepreneurs - is still committed to the goal of showing relevant contemporary art today. The institution is an important part of Hannover's cultural and social life and has a good international reputation. With your membership in the Förderkreis you support the Kestner Gesellschaft and its program.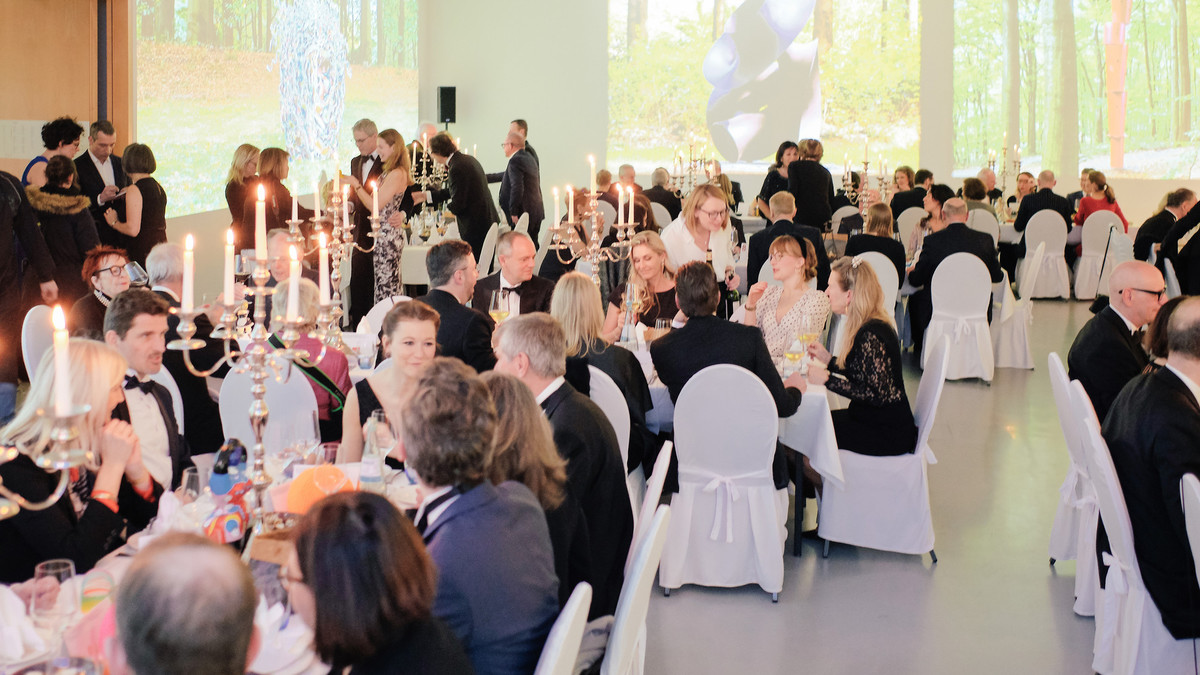 Become a member of the circle of patrons of the Kestner Gesellschaft and enjoy contemporary art and avant-garde of the 21st century at close range and in the best of company. At our exclusive events you will meet international artists and like-minded people. We are all united by the joy of art and the exchange about it.
10 good reasons to become a member of the Förderkreis
getting to know important artists personally
exclusive previews of the exhibitions on a small scale with the artists
special tours with artists and curator
Talks with renowned experts from the world of culture
Dîner des Beaux-Arts: at the beginning of the year, the sponsors meet for an elegant evening
common studio visits
common exhibition visits
Visits to exclusive, impulse-giving private collections
art trips of several days with the management at home and abroad
international cooperations
free admission to the Kestner Gesellschaft and 21 art houses in Europe
Become a member now
For more information, details about membership and the application form, please visit the website of the Förderkreis. We are pleased to answer any questions you may have about the Förderkreis.
---
Contact
Verwaltungsleitung
Rüya Alkir
+49 511 70120 14
rueya.alkir@kestnergesellschaft.de
---
Newsletter
Subscribe to our newsletter! We will inform you regularly about our exhibitions, events and digital offers.