Bookstore
The redesigned ground floor of the Kestner Gesellschaft is all about hospitality - a place to linger! The bookstore invites you to browse through the selected cooperation program as well as literary and theoretical publications in the context of the exhibitions and much more.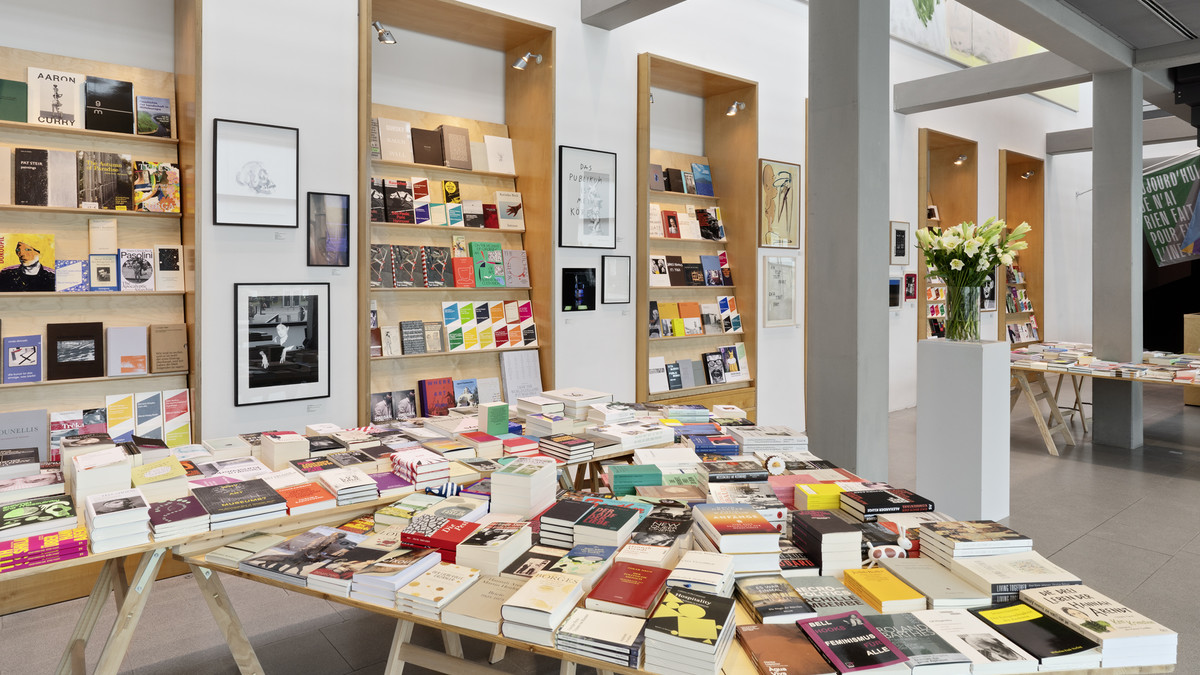 A small, curated selection of international magazines and books is available at the bookstore. In addition, you will find philosophical vintage books from Antiquariat Internationalismus from the Nordstadt in Hannover, as well as a wide range of catalogs, art editions, t-shirts, bags and pillows. The bookstore is part of the new orientation of the Kestner Gesellschaft under the director Adam Budak.
---
Newsletter
Subscribe to our newsletter! We will inform you regularly about our exhibitions, events and digital offers.