Bookstore
The redesigned ground floor of the Kestner Gesellschaft is all about hospitality - a place to linger! The bookstore invites you to browse through the selected cooperation program as well as literary and theoretical publications in the context of the exhibitions and much more.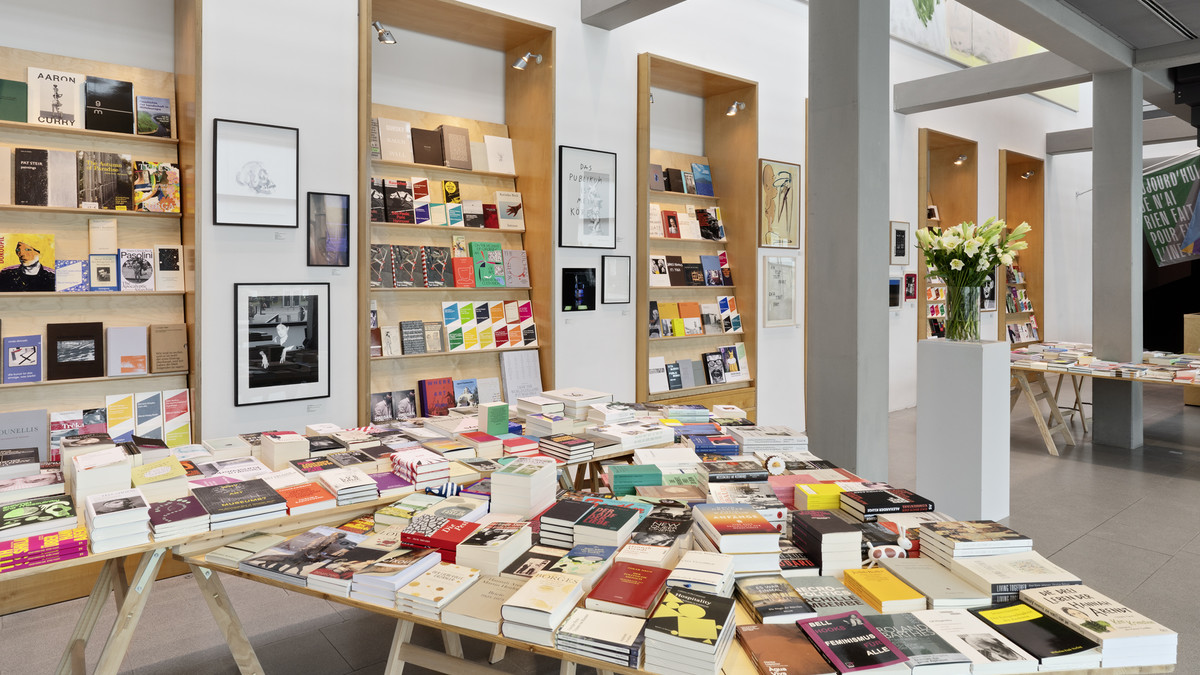 A curated and unique selection of international books and magazines is available in our bookshop. We have vintage books by Antiquariat Internationalismus in Hanover's Nordstadt, novels and modern and contemporary literature. The books are selected by the team of Kestner Gesellschaft, the artists of our exhibition and inspiring guests.
Many of the books are related to the current exhibition and offer an in-depth perspective on the works on display and reflect the literary interests of our artists. Our bookshop is part of the new orientation of the Kestner Gesellschaft and welcomes our guests in the foyer.
---
Newsletter
Subscribe to our newsletter! We will inform you regularly about our exhibitions, events and digital offers.