Kestner Gesellschaft
Contemporary, international, and diverse: The Kestner Gesellschaft is one of the largest art associations (German: Kunstvereine) in Germany. For over 100 years our aim has been to bring contemporary, international art to Hanover. The halls of the Goseriedebad, which once housed an indoor swimming pool, regularly host extensive group and solo exhibitions. With over 700 exhibitions to date, we have helped shape the art scene in Germany and abroad and are continually breaking new ground.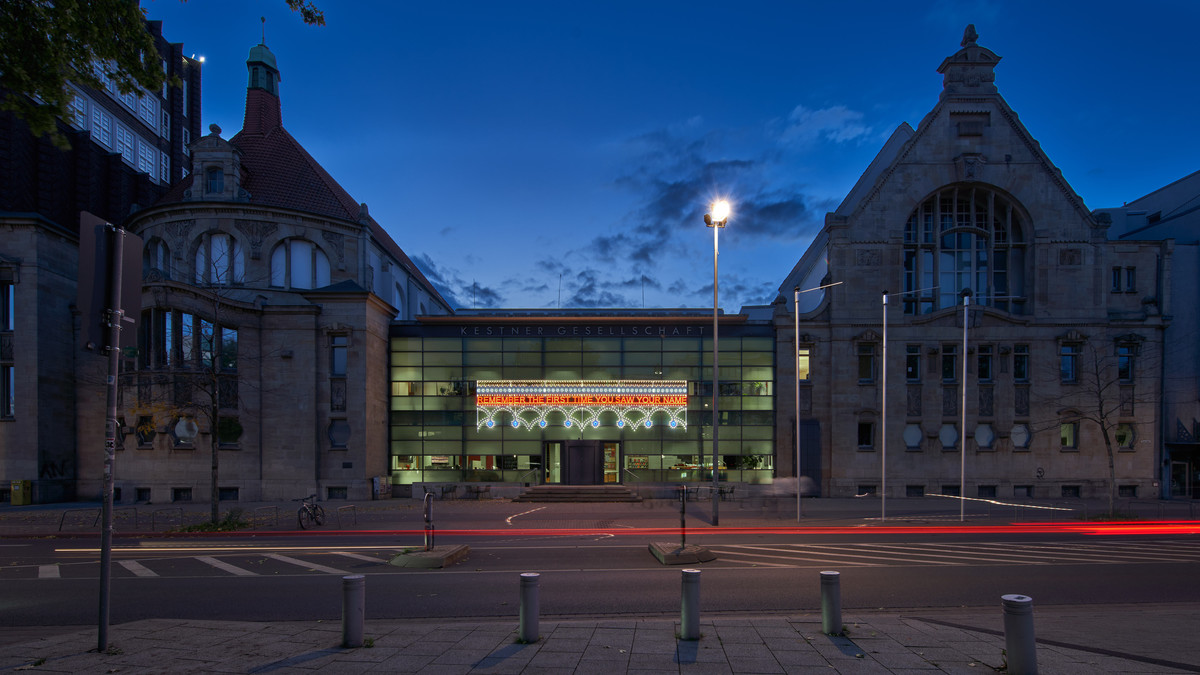 Experiencing Art
In order to make current artistic positions accessible to everyone, the exhibitions are accompanied by a diverse educational program for different age groups. From free tours to fascinating lectures and creative workshops, we offer many opportunities to engage with art. In addition, we are expanding our digital offerings and are thus active participants in digital transformation.
Sponsors
We would not be able to achieve our goals without support. The Kestner Gesellschaft receives funding from the state of Lower Saxony, among others, and substantial support from some 2,500 members, the Förderkreis, corporate partners and sponsors, as well as numerous volunteers.
---
Newsletter
Subscribe to our newsletter! We will inform you regularly about our exhibitions, events and digital offers.