Café Tender Buttons
Enjoy exclusive coffee specialties in the new Café Tender Buttons on the upper floor.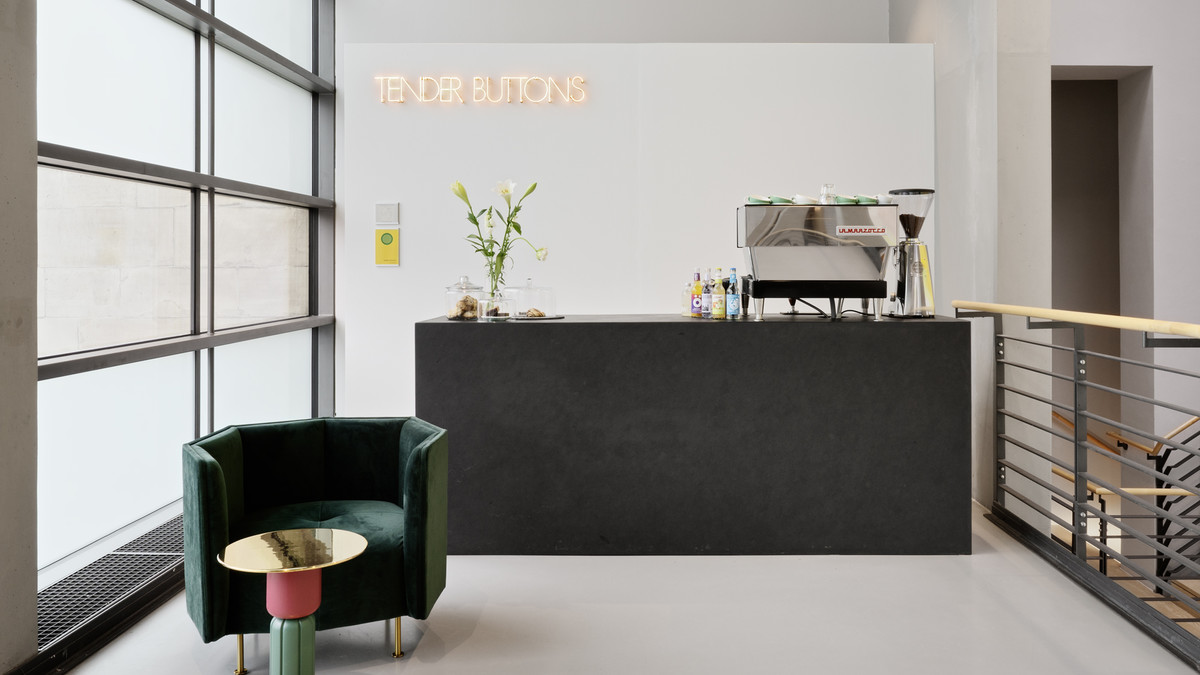 At the Steintor, there is a new place to get together and relax, and not just for visitors to the Kestner Gesellschaft. The menu offers a variety of coffee specialties. The opening of the façade with window glass, which is planned in the course of the remodeling, will give you a direct view of the Goseriedeplatz.
The name Tender Buttons comes from the collection of poems of the same name by the American author and art collector Gertrude Stein (1874-1946), which was published in 1914 and is considered a masterpiece of lyrical cubism. The founding of the Kestner Gesellschaft just two years later can also be located in the zeitgeist of the avant-garde. Tender Buttons is divided into three chapters: Objects, Food, and Rooms. The poems deal with the everyday, but Stein's experimental use of language allows for various interpretations, often negotiating the subliminal theme of sexuality. A kind of musical version of Stein's Tender Buttons was produced by Massimo Giuntoli with his piano soundtrack, which will be heard in the café.
Opening hours: Tue to Sun, 11 a.m.-5:30 p.m. and Thu 11 a.m.-7:30 p.m.
Opening hours December 2022:
23.12. open
24.12. - 26.12. closed
27.12. - 30.12. open
31.12. - 01.01. closed
---
Newsletter
Subscribe to our newsletter! We will inform you regularly about our exhibitions, events and digital offers.