Café Tender Buttons
Enjoy exclusive coffee specialties in our Café Tender Buttons on the upper floor of the Kestner Gesellschaft.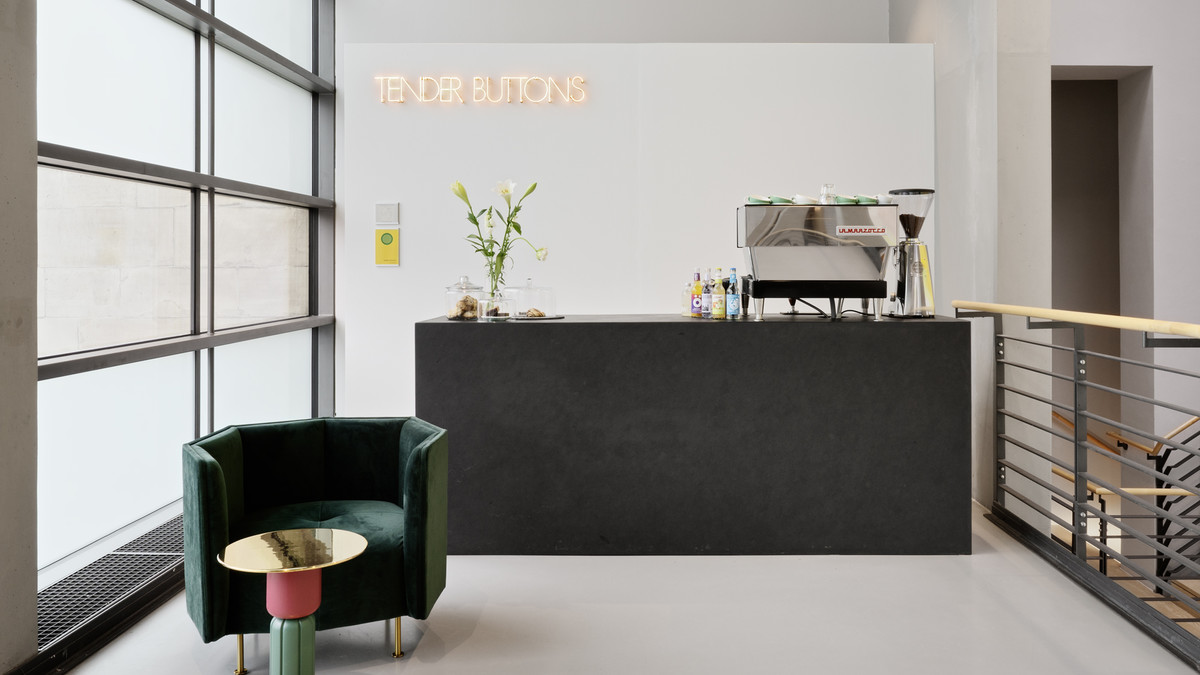 At the Steintor, there has been a place of gathering and relaxation for some time now, and not only for visitors of the Kestner Gesellschaft. Whether you are enjoying a coffee with a piece of cake, or lunch at the varied (vegan) menu, the open façade with window glass allows you a direct view of the Goseriedeplatz.
The name Tender Buttons comes from the collection of poems of the same name by the American author and art collector Gertrude Stein (1874-1946), which was published in 1914 and is considered a masterpiece of lyrical cubism. The founding of the Kestner Gesellschaft just two years later can also be located in the zeitgeist of the avant-garde. Tender Buttons is divided into three chapters: Objects, Food, and Rooms. The poems deal with the everyday, but Stein's experimental use of language allows for various interpretations, often negotiating the subliminal theme of sexuality. Massimo Giuntoli produced a kind of musical version of Stein's Tender Buttons with his piano soundtrack, which can be heard in the café.
Tender Buttons Café was developed and brought to life by Adam Budak, director of the Kestner Gesellschaft and is operated by the team of Café V17.
Opening hours: Tue - Fri, 11 a.m.-5:30 p.m., Thu 11 a.m.-1:30 p.m. and Sat - Sun 1 - 5 p.m.
Lunch: Tue - Fri, 12 - 3 p.m.
https://www.tenderbuttons.cafe/
---
Newsletter
Subscribe to our newsletter! We will inform you regularly about our exhibitions, events and digital offers.