Event
Thu Nov. 11, 2021,
6.30 p.m.
From Berlin: News from the Coyote
Lecture by curator René Block about Joseph Beuys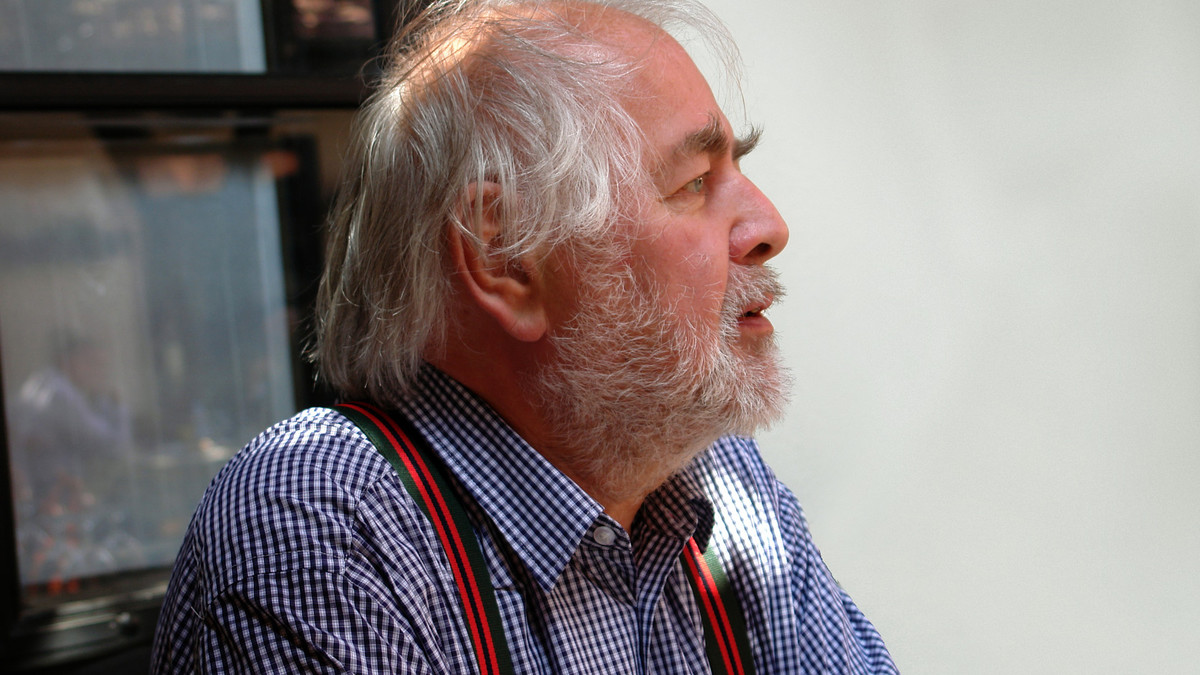 On the occasion of the 100th birthday of the iconic artist-shaman and social sculptor Joseph Beuys, curator and gallerist René Block talks about his long-standing friendship and diverse professional experiences with the outstanding artist of the 20th Century.
Joseph Beuys was honored at the Kestner Gesellschaft in 1975 and 1990 with two comprehensive solo exhibitions. In the upper foyer of the Kestner Gesellschaft, the exhibition Joseph Beuys / 100! commemorates these two outstanding exhibitions and the artist himself. In addition, the Kestner Gesellschaft is showing the work "Homage to Joseph Beuys: First Aid" (1969-2016) by US artist Susan Hiller.
René Block (* 1942 in Velbert in the Bergisches Land region) is a curator, gallery owner, art publisher and collector. In 1964, at the age of 22, he opened a gallery in Berlin, whose first exhibitions and performances were designed by artists who were young at the time, such as Gerhard Richter, Sigmar Polke, Wolf Vostell, Joseph Beuys and Nam June Paik. In the same year, Beuys made his first action under the title "The Chief" at the René Block Gallery. In 1974 he opened a gallery in New York with the sensational action "I like America and America likes Me" by Joseph Beuys. Beuys, arriving at the airport completely wrapped in felt blankets, had himself driven by an ambulance to the gallery, where he spent several days with a coyote named "Little John." In 1979, Beuys set up the gallery's last exhibition with a retrospective installation of props from all the joint actions. The lecture brings these 15 years of intensive work back to life. At the same time, Block began his work as a curator of large and sometimes historical survey exhibitions for the Neuer Berliner Kunstverein. From 1997 to 2006, René Block was director of the Kunsthalle Fridericianum in Kassel. Since 2008 he has been an honorary professor at the Hochschule für Künste Bremen. In the same year, he opened new exhibition spaces near Berlin's main train station called "Edition Block" and "Tanas - Project Space for Contemporary Turkish Art" as well as the "Kunsthal 44 Møen" in Askeby, Denmark. After directing the biennials of Sydney (1990), Istanbul (1995). Gwangju (2000), Cetinje (montenegro 2004), Belgrade (2006) and the Nordic Pavilion of the Venice Biennale (2007), René Block has been appointed artistic director of the 3rd Riga Biennale in 2022.
Register for the event: kestner@kestnergesellschaft.de or phone 0511 - 70 120 0