Event
Thu Sep. 16, 2021,
6 p.m.
Stage Fright (die rote Lola) – Kestner Cinémathèque
movie night with Marlene Dietrich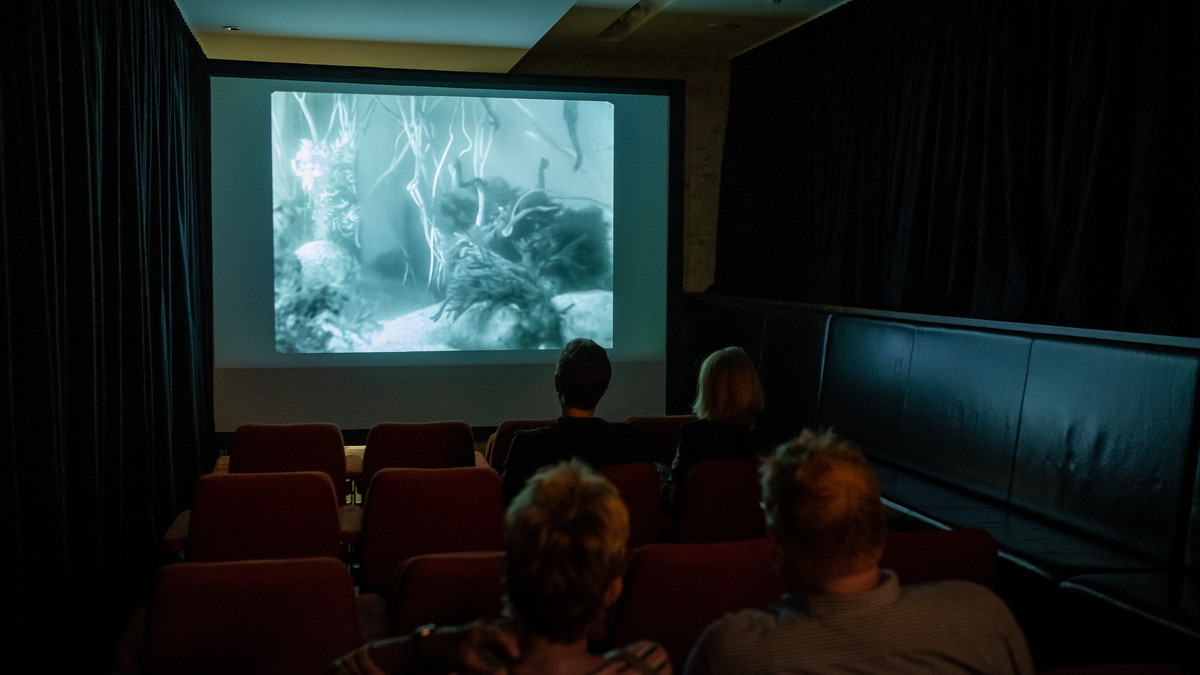 He was an abominable man. Why do women marry abominable men?((Marlene Dietrich as Charlotte Inwood in "Stage Fright")
"Stage Fright" is not only the title of our current exhibition by Nicolas Party, but the original name of the film by Alfred Hitchcock, known in German as "Die rote Lola". The leading role was cast by Marlene Dietrich, who gave arguably one of her best performances as Charlotte Inwood in the 1950 film. In the crime film, a relationship drama unfolds around the main character Charlotte Inwood with a tragic ending.
The new Kestner Cinémathèque, located on the first floor, permanently shows a film program curated by artists Nicolas Party, Ericka Beckman, Tim Etchells, Jongsuk Yoon and Malte Taffner. In addition, film classics featuring the iconic actress Marlene Dietrich will be shown on individual film evenings. A curtain designed by artist Jongsuk Yoon guides visitors into the world of cinema.
Introduction: Adam Budak, Director Kestner Gesellschaft
The film is shown in German with English subtitles.
Registration required at: kestner@kestnergesellschaft.de or T: 0511 70 120 0 included in the admission price | free admission for members and students