Exhibition
FAMED | Until the End of the Circle
Feb. 26 - May 22, 2022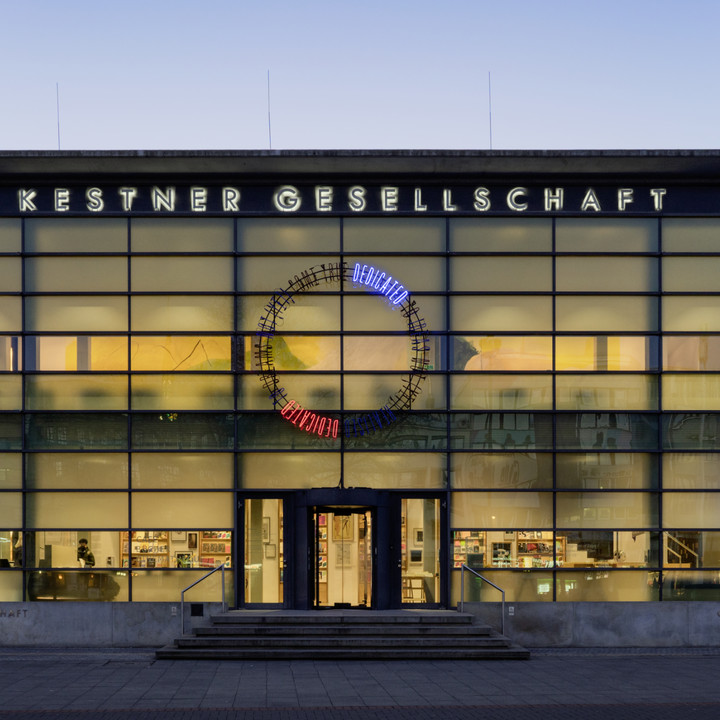 The artist group FAMED from Leipzig has created a new neon work for the facade of the Kestner Gesellschaft. The group's works reflect both private and political circumstances, which become the starting point for dialogical complexes of works in a variety of media. These include light installations, situational arrangements, and interventions in public spaces, most of which are based on language.
With pop-cultural references and a performative sign language, FAMED creates seemingly tragicomic conceptual spaces. The group deals with topics such as identity and productivity as well as power and presence in the context of current social issues. A critical examination of the art world and of the places in which the social materializes and is simultaneously produced are integral parts of their resistant practice. In their works, FAMED addresses a "capitalist melancholy," the all-encompassing maxim of success, the ironic breaking of which seems to be the only way out.
FAMED was founded in 2003 and has since been represented in numerous exhibitions in Germany and abroad, including solo exhibitions at the Kunsthalle Bremerhaven, the Kunstmuseum St. Gallen, the Museum der bildenden Künste Leipzig, the Kunstverein Braunschweig, CCA Andratx, and Villa Massimo in Rome. The collective has participated in group exhibitions at venues including Manifesta 7 in Rovereto, Steirischer Herbst in Graz, the Weserburg Museum für moderne Kunst in Bremen, the Kunstmuseum Bochum, De Appel Amsterdam, the Brno House of Arts, the neue Gesellschaft für bildende Kunst in Berlin, the Stadtgalerie Kiel, the New Media Art Festival in Chongqing, and the Longbridge Light Festival in Birmingham, among others. FAMED has had guest professorships at the Kunsthochschule Kassel and the Akademie der bildenden Künste Nürnberg as well as a residency at the Villa Massimo in Rome in 2019 and 2020.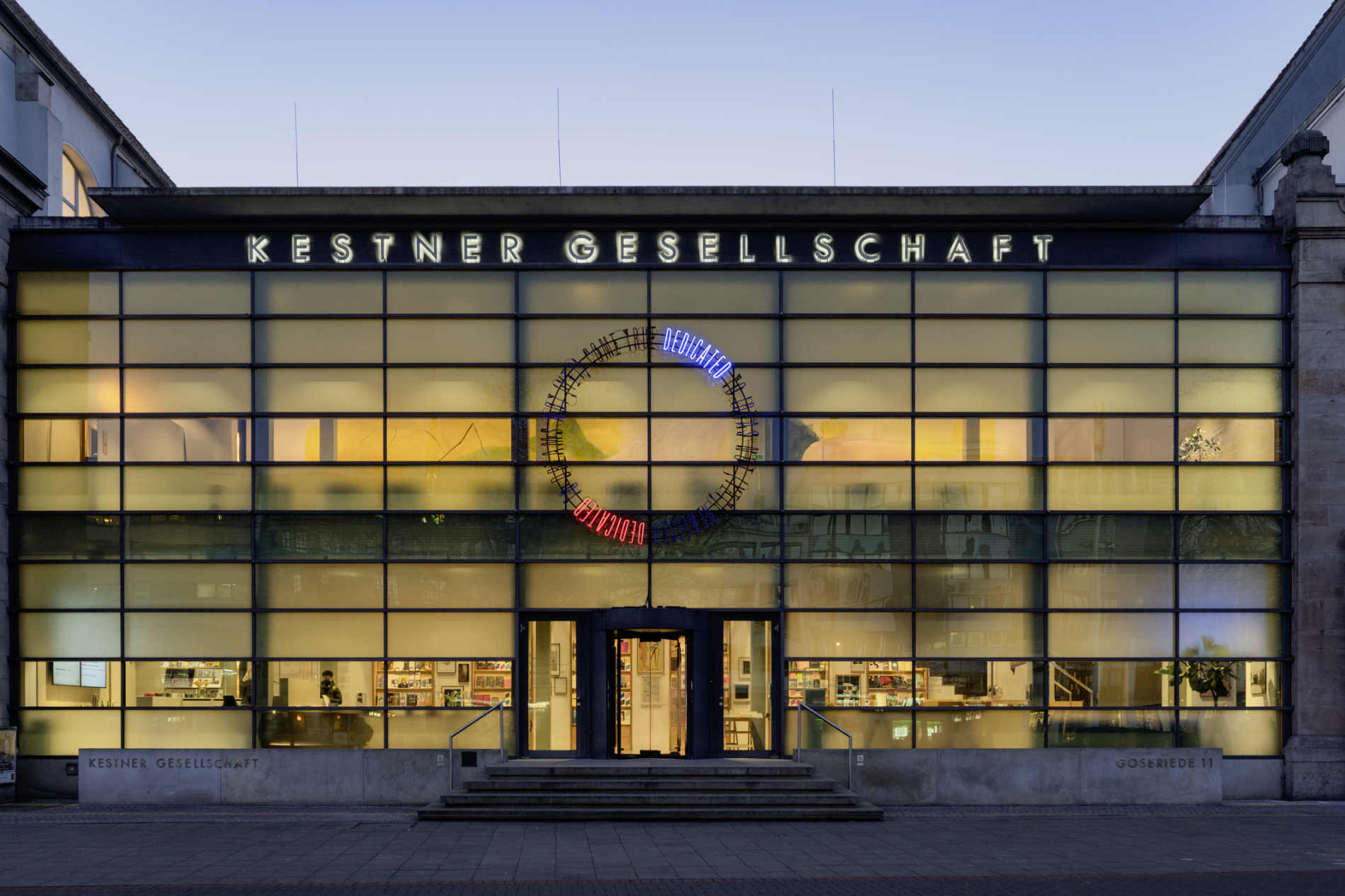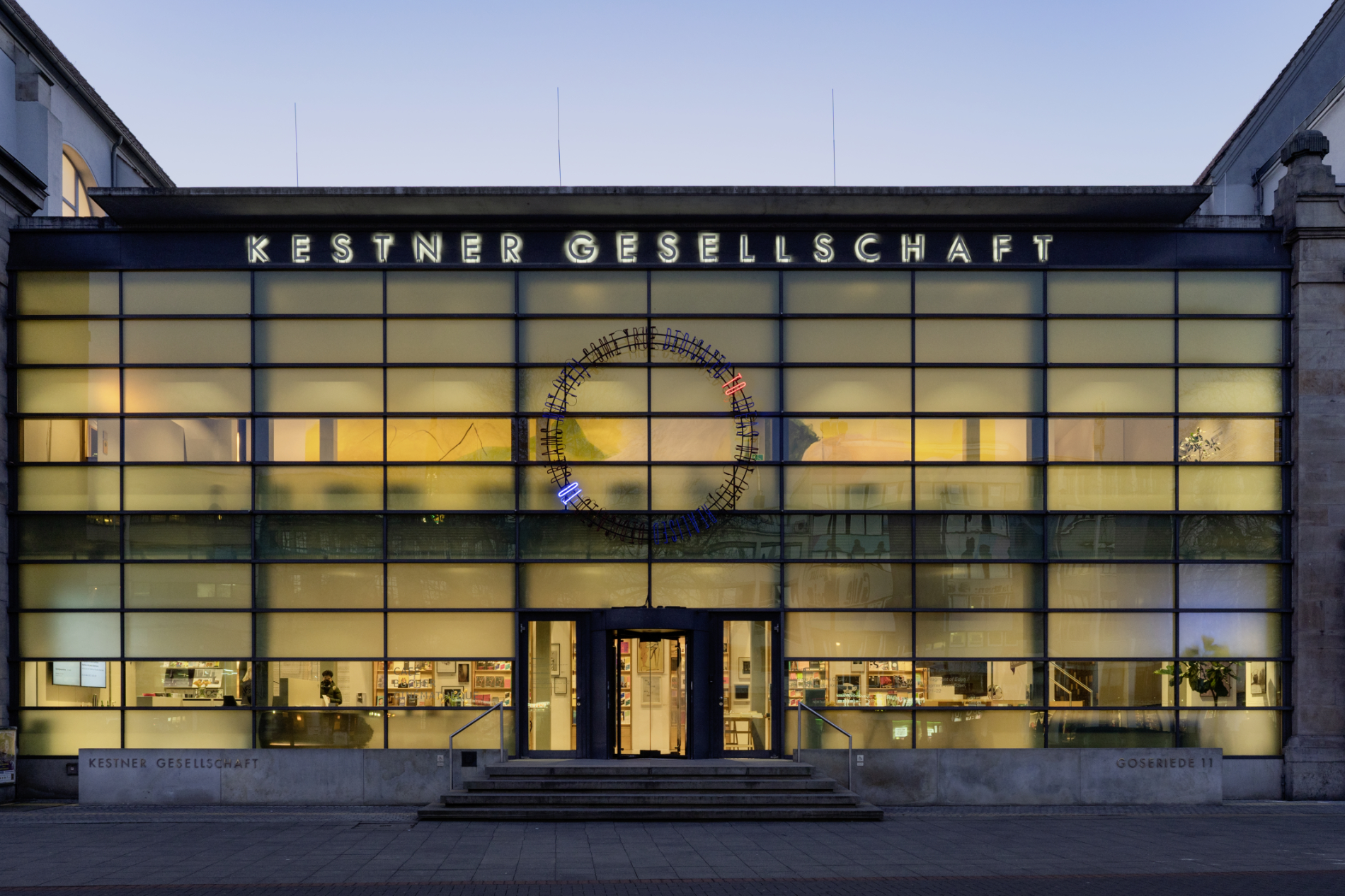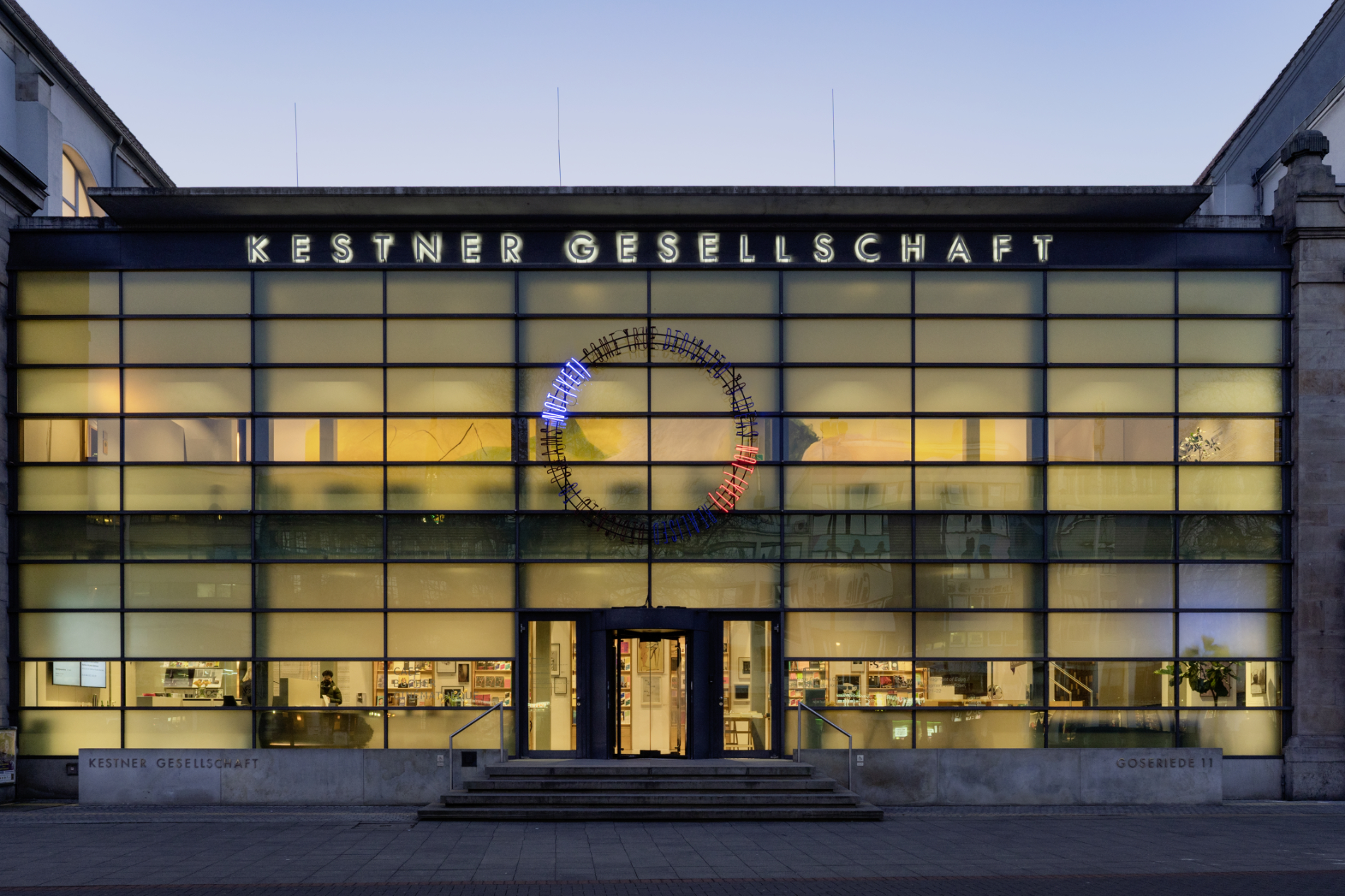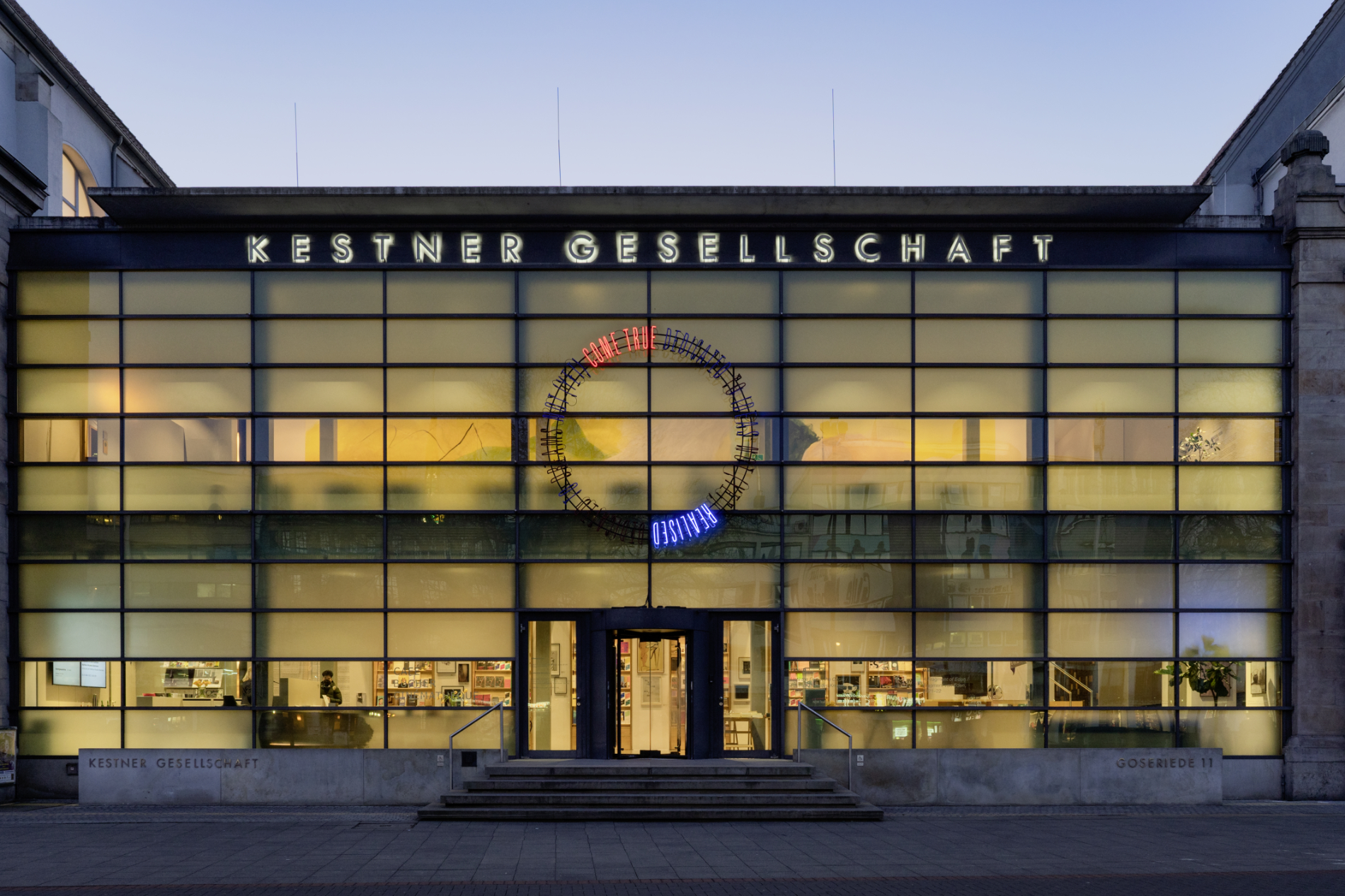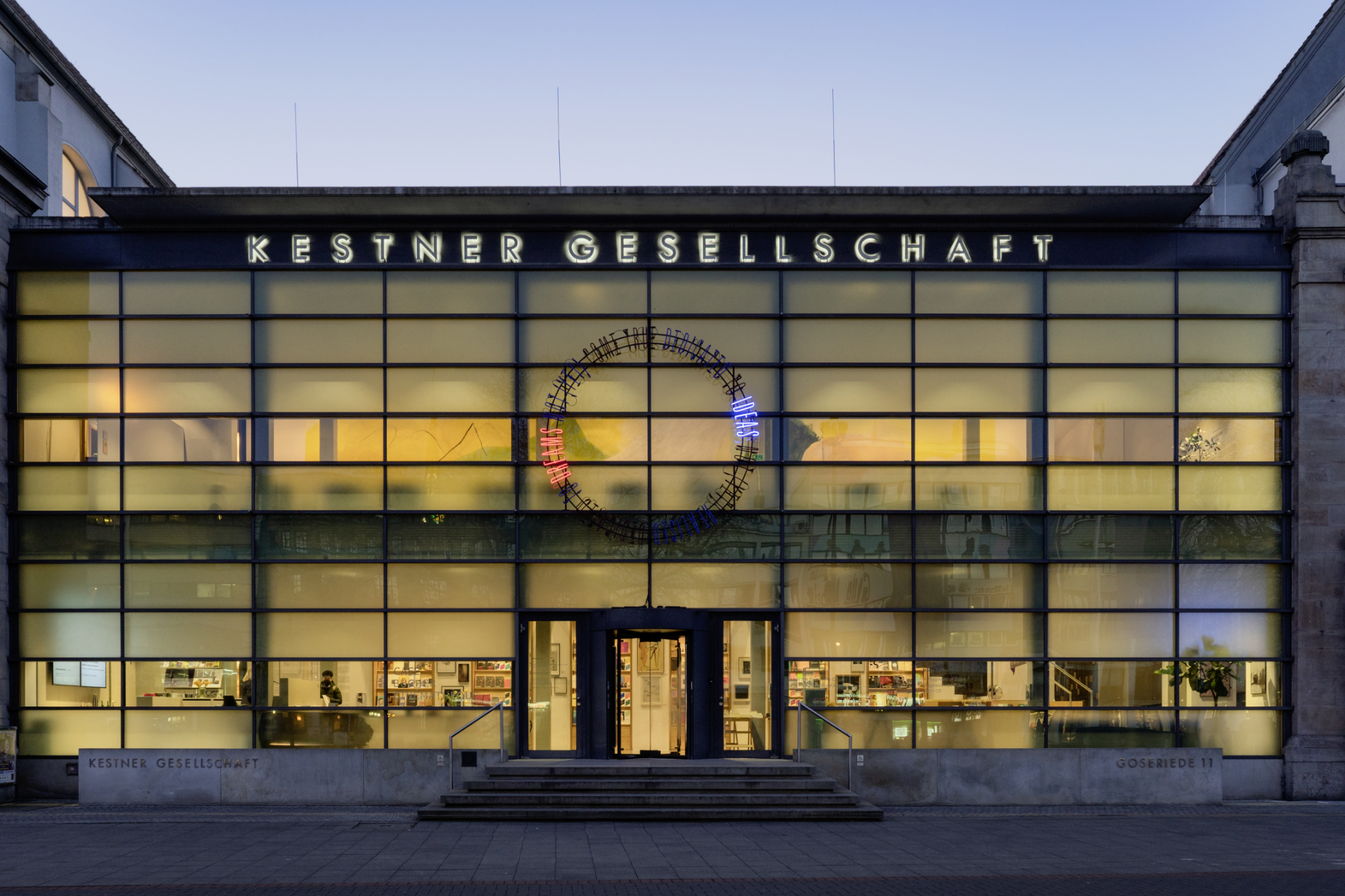 ---
Visit us
Goseriede 11, 30159 Hannover
COVID-19: The health of our visitors is important to us. Please note the current information for individual visits to the exhibition, guided tours, events and children's workshops.
---
Newsletter
Subscribe to our newsletter! We will inform you regularly about our exhibitions, events and digital offers.