Exhibition
"Gathering" by Helen Cammock, Performance, February 25.02.2022
Feb. 26 - May 22, 2021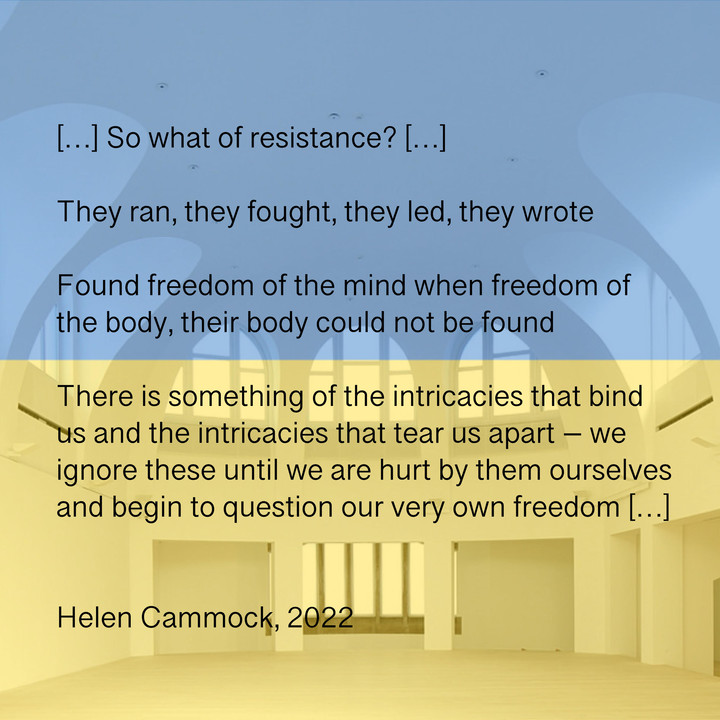 Що сказати про спротив?
Вони бігли, вони билися, вони вели за собою, вони писали
Вони знайшли свободу в своїх думках, коли свободу їхніх тіл знайти було неможливо
Є деякі тонкощі, які нас пов'язують, та тонкощі, які нас розділяють, - ми ігноруємо їх, аж поки самі не починаємо страждати від них та ставити під сумнів нашу власну свободу
Гелен Кеммок, 2022
---
Visit us
Goseriede 11, 30159 Hannover
COVID-19: The health of our visitors is important to us. Please note the current information for individual visits to the exhibition, guided tours, events and children's workshops.
---
Newsletter
Subscribe to our newsletter! We will inform you regularly about our exhibitions, events and digital offers.