Café Tender Buttons
Marlena Kudlicka

one more than 1o
July 8, 2023 - July 7, 2024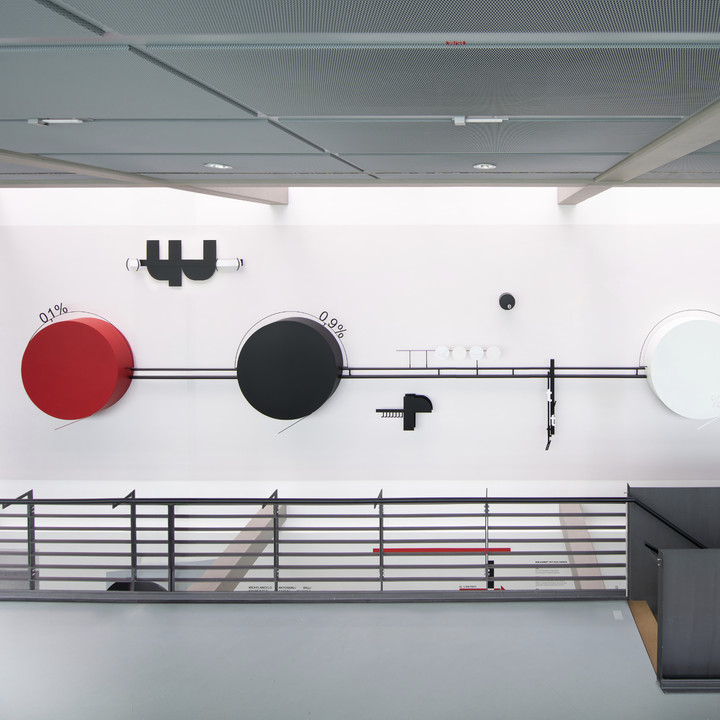 After Korean artist Jongsuk Yoon (GANG, 2021) and Cuban artist Diango Hernandez (Bañistas, 2022), Kestner Gesellschaft is pleased to announce an artist for the Tender Buttons Cafe 2023 commission: Marlena Kudlicka.
Investigating mathematical and linguistic structures, Marlena Kudlicka (born 1973, Tomaszów Mazowiecki, Poland) focuses on the mechanics of spatial and semantic relations that concern the communication, the language and the space. Her carefully elaborated, laborious and oftentimes rigorous sculptural and relief-like constructions that usually employ such materials as steel, glass and enamel, reflect the thought processes behind the patterns, systems, equations and formulas. "I am interested in the question: what tolerance of precision is allowed to transform thought into a physical shape?", the artist says. Navigating between precision and error, Kudlicka draws from the tradition of the historical avant-garde, and specifically the Russian constructivism, including suprematist painting, constructivist utopian architecture and the heritage of constructivist cinematic experiments.
Marlena Kudlicka received a M.A. in painting and drawing at the Department of Painting, Graphics and Sculpture Academy of Fine Art Poznan, Poland (1993-98). Her work has been exhibited in various international venues such as Hamburger Bahnhof Museum für Gegenwart Berlin, Skulpturenmuseum Glaskasten Marl, Weserburg Museum für moderne Kunst Bremen, Kunstmuseum Bochum, Wroclaw Contemporary Museum, Zacheta National Gallery Warsaw, Museum of Art Lodz, MACBA Buenos Aires, Galeria do Torreão Nascente da Cordoaria Nacional in Lisbon, Ludwig Museum of Contemporary Art Budapest, Museum of Contemporary Art Zagreb, CGAC Santiago de Compostela, among others.
Kudlicka's sculptures and installations are placed in a few public permanent commissions (amongst them, 2019 0 comma A permanent sculptural work 1st Prize KUNST AM BAU BTU Cottbus - Senftenberg Neubau Fluiddynamik awarded by the state of Brandenburg; and in same year 2019 velvet mind marble thoughts outdoor sculpture Centre of Polish Sculpture (CRP) in Oronsko, Poland).
Kudlicka's work is included in numerous museum collections, such as CGAC Santiago de Compostela Spain, ARCO Collection Spain, Museum of Art Lodz Poland, Wroclaw Contemporary Museum Poland, and in many private collections, including Barbara and Aaron Levine, Washington DC.
Kudlicka completed residences at 2016 Residencia Al Lado; 2014 Cite Internationale des Arts Paris. Supported by the Berlin Senate Cultural Affairs Department; 2008/2009 Swing Space LMCC New York; 2007/2008 International Studio & Curatorial Program New York; 2004/2005 International Residency Program Location One New York; Akademie Schloss Solitude Stuttgart; 2003 Art Omi International Arts Center New York.
Curator: Adam Budak
In collaboration with: Robert Knoke
Learn more about Marlena Kudlicka in the exhibition handout .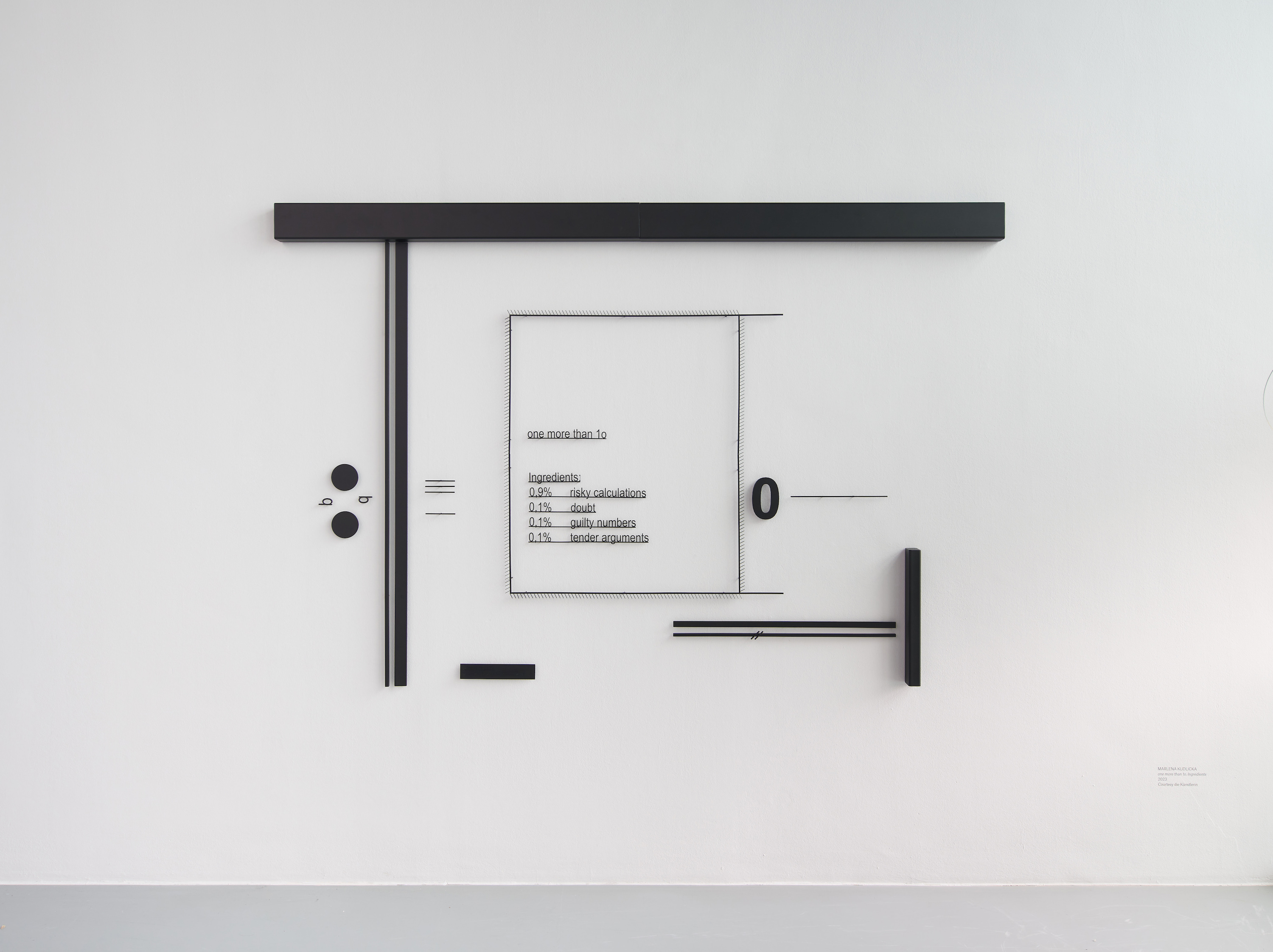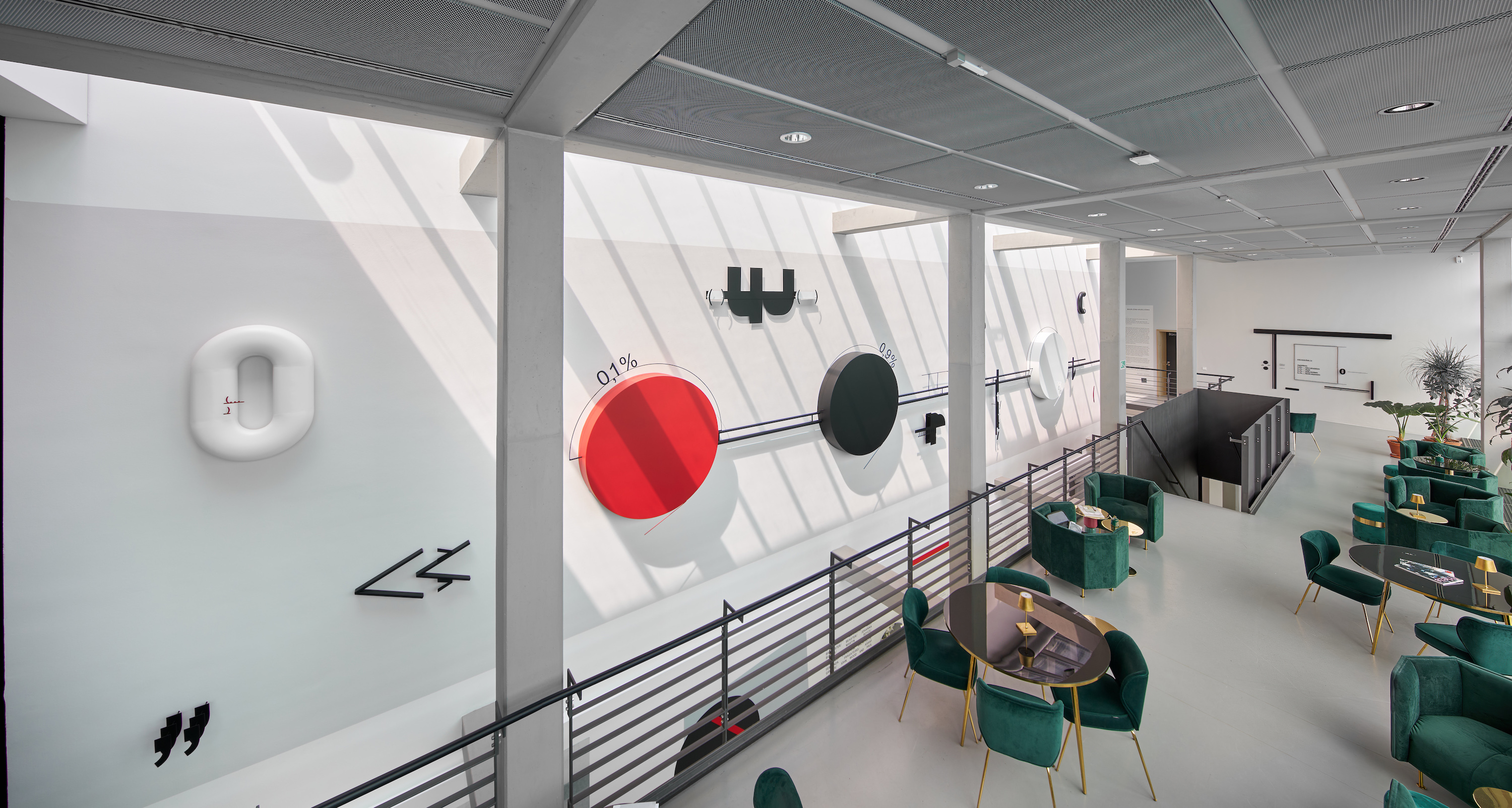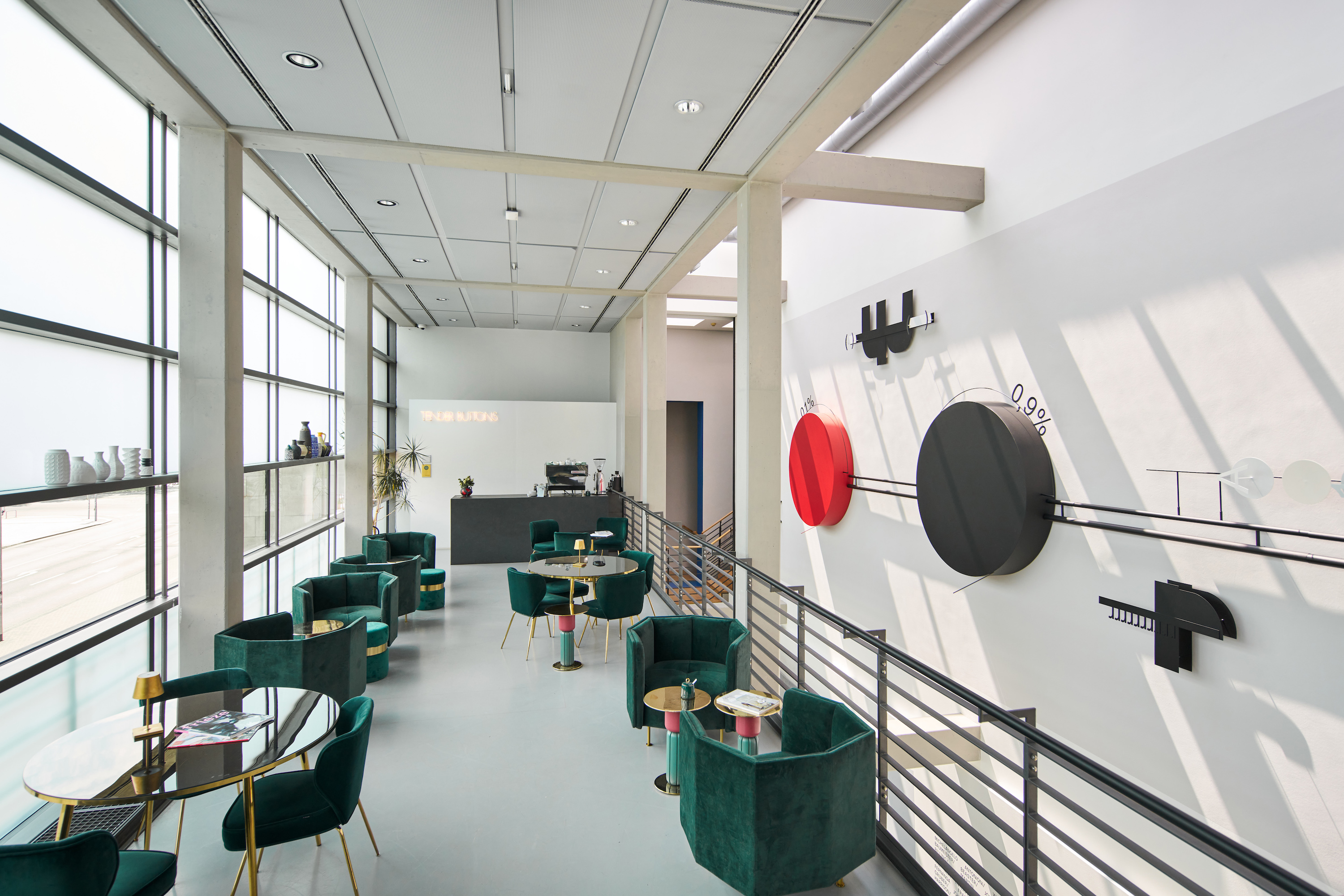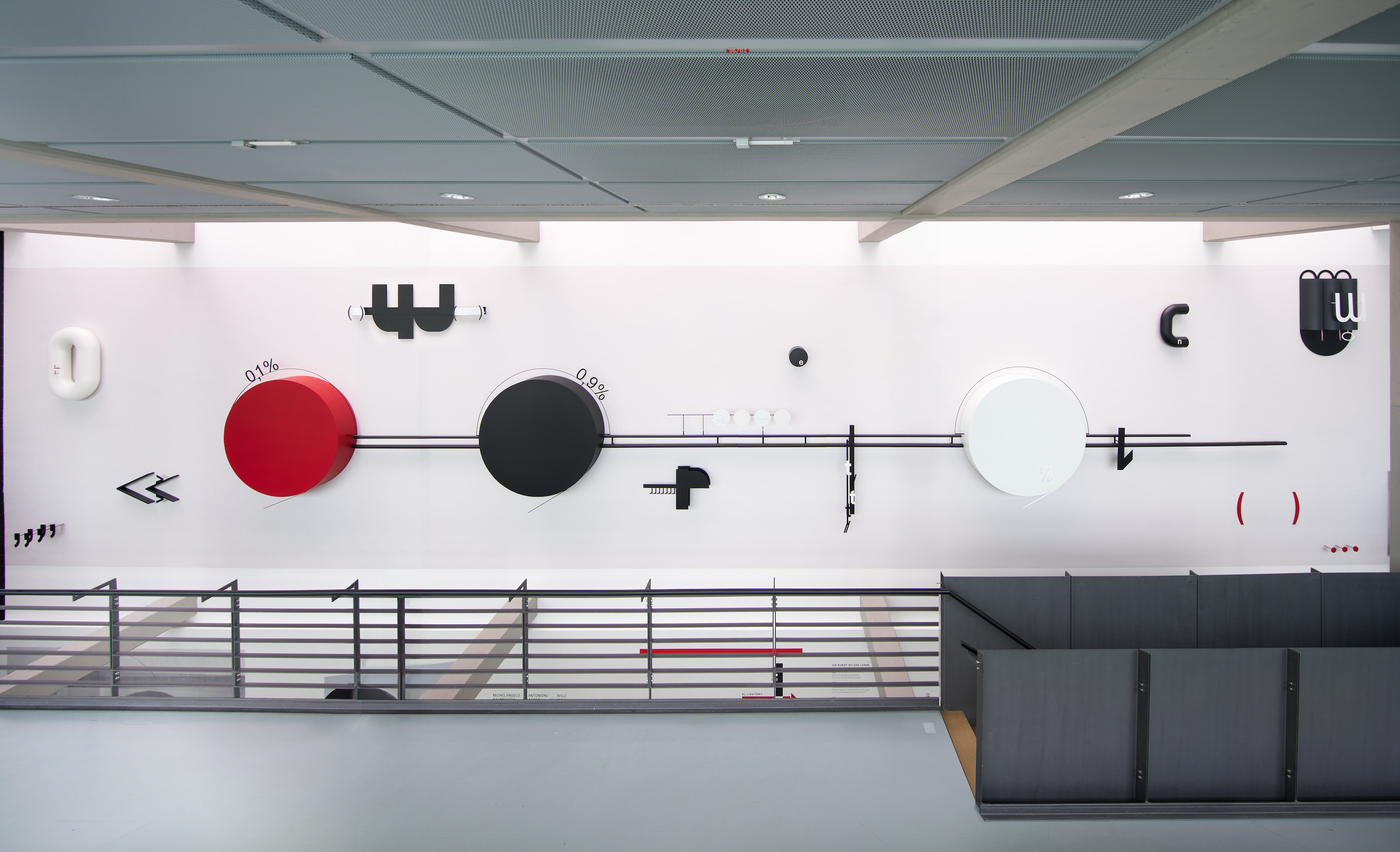 ---
Visit us
Goseriede 11, 30159 Hannover
---
Newsletter
Subscribe to our newsletter! We will inform you regularly about our exhibitions, events and digital offers.