Event
Thu Apr. 13, 2023,
6 - 7.30 pm
Dancing Mania: A (queer) protest
Lecture by Sylvia Sadzinski and discussion with Alexander Wilmschen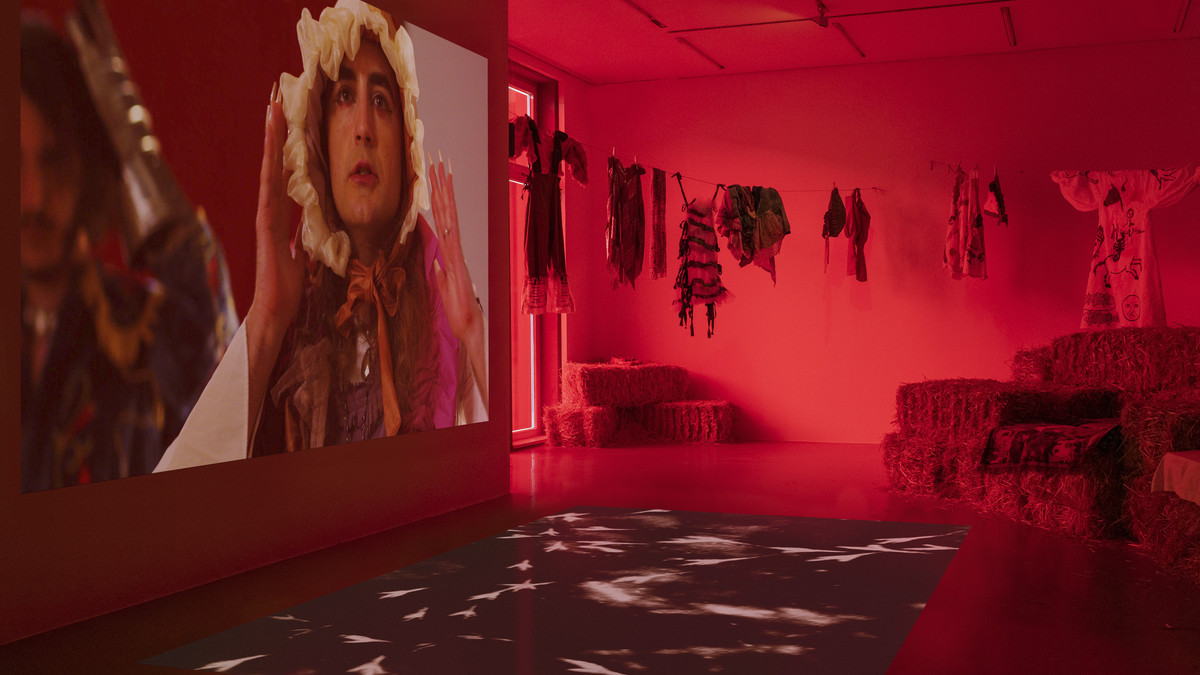 Lecture by Sylvia Sadzinski on queer art and dance as a strategy of resistance and healing in the context of the exhibition The Institute of Queer Ecology. Hysteria with Alexander Wilmschen, curator of the exhibition.
Queer art describes artistic practices that negotiate and make visible the experiences of LGBTQAI+ communtities. Queering as an artistic practice in turn serves critique and resistance by focusing on the non-normative and questioning heteronormative and binary concepts. In her lecture, Sylvia Sadzinski focuses on practices of queering and shows to what extent dance can become a subversive disturbance in the moment of exaggeration. The state of dance ecstasy is said to have a political potential of protest and revolt that questions prevailing expectations of femininity, masculinity, identity and sexuality. How can we understand ecstatic dance from a queer perspective? What does it have in common with discursive strategies about hysteria? And when does dance become an emancipatory act of healing?
---
Founded in 2017 and co-directed by Lee Pivnik and Nicolas Baird, The Institute of Queer Ecology has worked with over 130 different artists to date, presenting interdisciplinary programming that oscillates between curating exhibitions and directly producing artworks. The collective for this exhibition project consists of Lee Pivnik, Nicolas Baird, Maya Bjornson, Dasychira (Adrian Martens), Aimee Lin, Juan Luis Matos, Nadia Hannan, Juan Heilbron and Daniel Ayat.
IQECO has presented projects with the Guggenheim Museum (New York, United States), the Institute of Contemporary Art (Miami, United States), the Julia Stoschek Collection (Düsseldorf, Germany), the Medellín Museum of Modern Art (Medellín, Colombia), the Museum of Contemporary Art (Belgrade, Serbia), the Biennale of Sydney (Australia), Prairie (Chicago, Illinois, United States), Bas Fisher Invitational (Miami, Florida, United States), Gas Gallery (Los Angeles, California, United States), and Vox Populi (Philadelphia, Pennsylvania, United States), among others.