Event
Fri Apr. 21, 2023,
6 - 8 p.m.
'Sound of the Avantgarde'?
Talk with Ecki Stieg (Grenzwellen, Radio Hannover)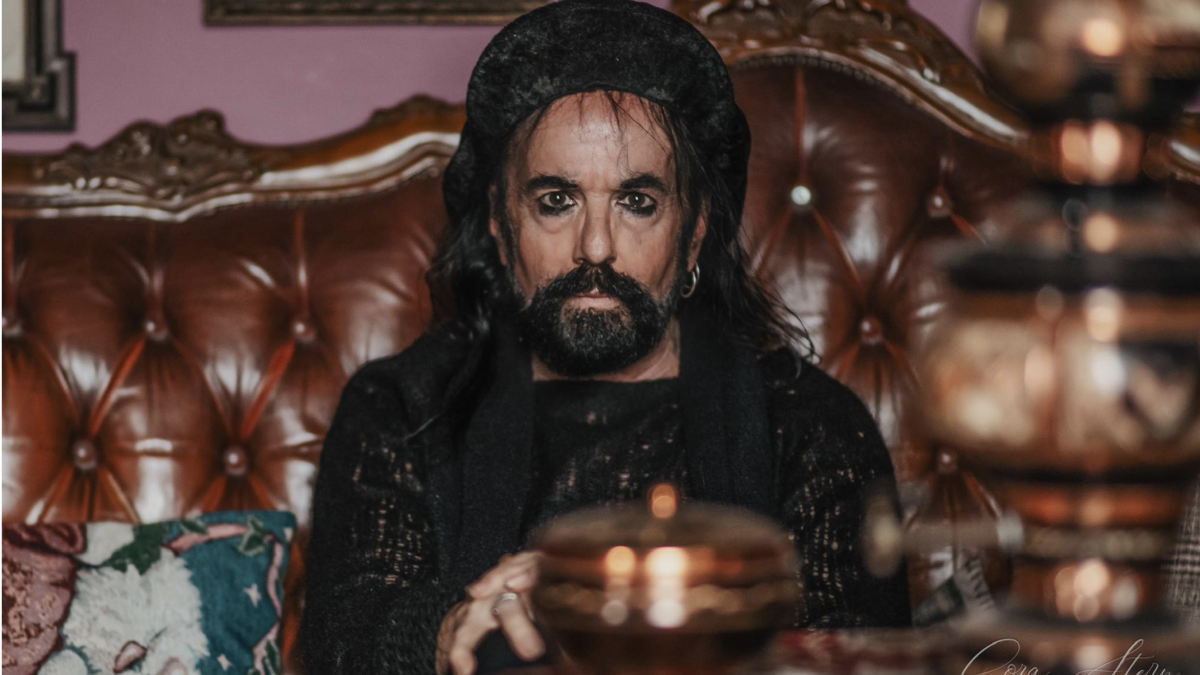 'Sound of the Avantgarde'?
Talk with Ecki Stieg (Grenzwellen, Radio Hannover)
Moderation: Dr. Julia Meier
Following the event tender vibrations: sonic cruising with luis kürschner and patryk kujawa ([ɡəˈzɛlʃaft]) we would like to trace the 'sound of the avant-garde' with freelance journalist, radio presenter, singer, author and presenter of the legendary radio program Grenzwellen (Radio Hannover) Ecki Stieg - quite specifically the sound of the historical avant-garde, which is deeply connected to Hanover, especially in the early days of the Kestner Gesellschaft, through the sound art of El Lissitzky or Kurt Schwitters, as well as the sound of the avant-garde in contemporary music, such as in the music genres of industrial, punk, goth or electronic music of the 1970s and 80s until today. We ask ourselves the question of a philosophical definition for this sound, which appears in continued form through time and in which a certain attitude seems to lie. What attitude is this and would the military concept of avant-garde perhaps need to be reconsidered?
Ecki Stieg, born1960 in Rehren/Auetal, Germany is a freelance journalist, radio presenter, singer and author.
Stieg was editor-in-chief of the event magazine Schaumburger News, i.a., as well as a freelancer for various magazines, such as Spex or Tempo. He interviewed more than 350 international artists between 1982 and 1986, including David Bowie, Nico, Kim Wilde, R.E.M., Serge Gainsbourg, U2, Brian Eno, The Cure, Bryan Ferry, Diamanda Galás.
In 1986 Ecki Stieg was one of the founding members of the editorial team of Radio ffn. As music editor, he was the one responsible for the entire daytime and night-time programme as well as for the special programmes. At the same time, he made a reputation for himself as a discoverer and promoter of new, trend-setting bands and music movements. He achieved cult status with the programme Grenzwellen and was crucial in promoting new German bands such as Deine Lakaien and Wolfsheim. Simultaneously, Stieg released several successful CD compilation series, such as Electrocity or Night of Darkness, and recorded the album Vendetta in 1995 together with the musician Axel Machens (Breathe, Placebo Effect) under the project name Accessoires. In January 2022, Stieg released his first solo album Hinterland.
After leaving ffn in 1997, he continued to run Grenzwellen as a successful online magazine and was one of the first German journalists to set up such a format. By 31 March 2009, the Grenzwellen site had established itself as a commercial download portal for independent music.
Currently, Ecki Stieg hosts his show Grenzwellen on Radio Hannover every Wednesday from 9pm-12am in the Lower Saxony area. The subject of the broadcast is electronic music.