Event
Tue Sep. 26, 2023,
6.00 pm
The After Life of Avant-garde (a children's tale about ghosts)
Performative Lecture: Marcelo Rezende & Assaf Gruber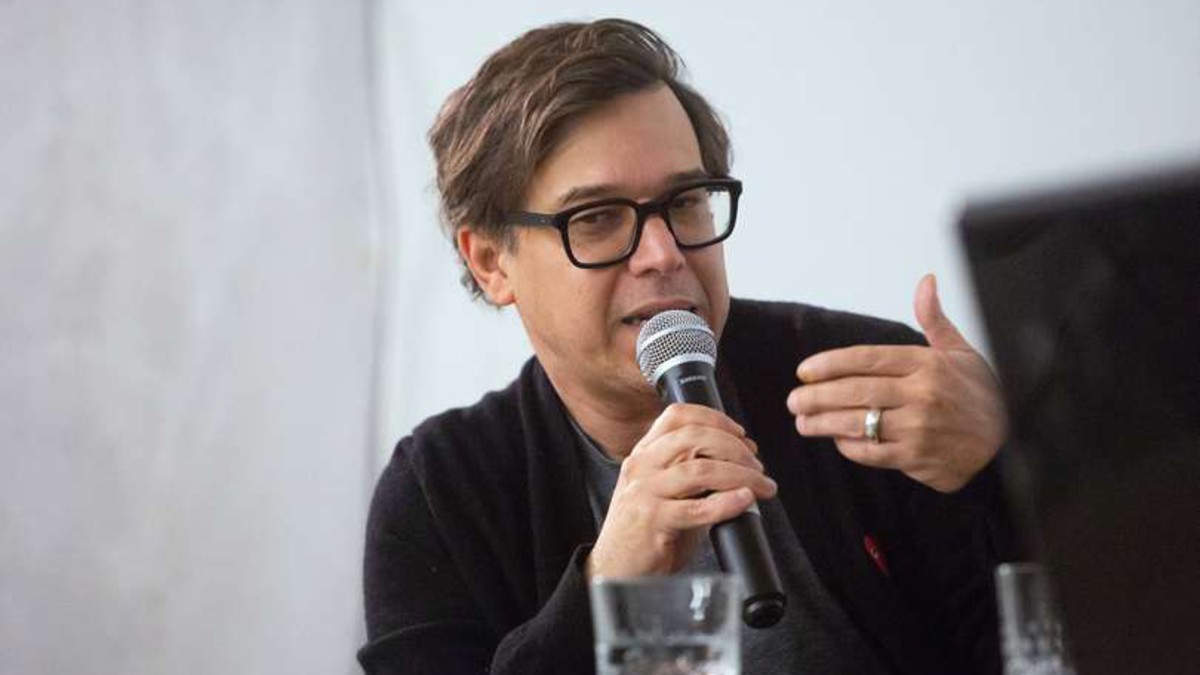 This lecture aims to explore the concept of the avant-garde as a ghostly presence. Drawing on the definition of the ghost provided by French philosopher Jacques Derrida, we will highlight the ghost's elusive and ambiguous nature. The ghost exists in a state of undecidability, neither fully present nor absent. It represents an absence that paradoxically disrupts stable meanings and certainties, extending beyond conventional notions of spectral beings or supernatural entities. We will examine how this ghostly presence permeates various aspects of human experience, language, and culture. The lecture will observe the presence of such a ghost in specific cultural moments of the past and the present, employing the methodology of Hauntology, which combines ontology and haunting. Hauntology suggests that the past continues to haunt the present, influencing and shaping it in often overlooked ways.
Marcelo Rezende is a researcher, critic, and exhibition-maker. He held the position of co- director at the Archive der Avantgarden (Staatliche Kunstsammlungen Dresden) between 2017-2022, director of the Museum of Modern Art of Bahia (2012–2015), artistic director of the 3rd Bahia Biennial (2014), and was a member of the curatorial group (as an editor) for the 28th São Paulo Biennial (2008). Among his curatorial projects, Rezende developed the exhibitions "The State of the World — The Museum of the South Atlantic" (Galerias Muncipais — Pavilhão Branco, Lisbon, 2022); "Is this Tomorrow?" (Zentrum für Baukultur Sachsen – ZfBK, Dresden, 2018); "More Courage" (within the frame of "Exercises in Freedom - Polish Conceptual Art 1968–1981", Kupferstich-Kabinett, Dresden, 2018); "The Social Space" (Kinderbiennale, Dresden, 2018); "Kaffee aus Helvecia" (2017) at the Johann Jacobs Museum (Zürich), and the essay series "Reprise and Repetition", "Methodologies of Teaching and Learning", "Conditions of Living and Working", "Following the Instructions" (Archiv der Avantgarden, Dresden, 2017-2018). He is associate curator for the Museu do Mato.
Assaf Gruber (b. Jerusalem, 1980) is a sculptor and filmmaker living and working in Berlin. The dynamic relationship between individuals and institutions is at the center of his practice, which aims to explore both how the political orientation of legacy establishments impact the lives of individuals and how these organizations choose to represent and communicate facts and their attendant artifacts. Gruber's solo exhibitions include the Berlinische Galerie, Berlin (2018) and the Muzeum Sztuki, Łódź (2015). His films have been featured in festivals including the International Film Festival Rotterdam (2023) and FID Marseille (2022). Gruber is currently one of the fellows of the Berlin Artistic Research Grant Programme 2022/23 (gkfd).