Exhibition
Tim Etchells | Let it come, Let it come
Sep. 12, 2021 - Jan. 9, 2022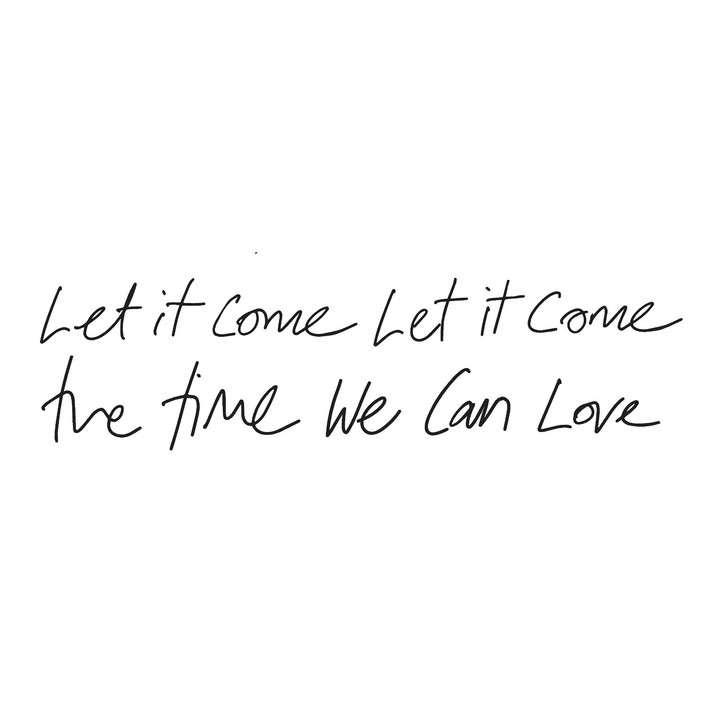 Tim Etchells (* 1962, Stevenage, UK) is an English playwright, performer, director, writer, and light artist. He works in different contexts, most prominently as head of the Performance Collective Forced Entertainment in Sheffield, founded in 1984.
Tim Etchells' work Let It Come, Let It Come quotes two lines from the English translation of Arthur Rimbaud's influential 1873 poem Une Saison en Enfer (engl. A Season in Hell): Let it come, Let it come. The time we can love. Installing the work on the exterior of Kestner Gesellschaft, Etchells positions its intimate invocation as a bold public imperative or demand, calling for a future world that can be loved as well as of a future, long dreamed of, in which love may finally be possible. As is often the case with Etchells' work Let It Come, Let It Come sets up a dialogue between the content of the text and its context – bringing Rimbaud's historical and deep personal yearning into an evocative dialogue with the present global situation of pandemic lockdowns and social distancing, political drifts to the right and the ongoing repression of the rights of LGBTQ+ people.
Etchells has worked with many visual artists, choreographers, and photographers in the past, including Meg Stuart, Elmgreen & Dragset, and Vlatka Horvat. He is currently professor of performance and writing at Lancaster University. One of his most recent projects is Seen from Here: Writing in the Lockdown, a collection of literary texts by various writers, performers, and artists from the United Kingdom that were written in spring 2020. Tim Etchells lives in Sheffield, UK and New York.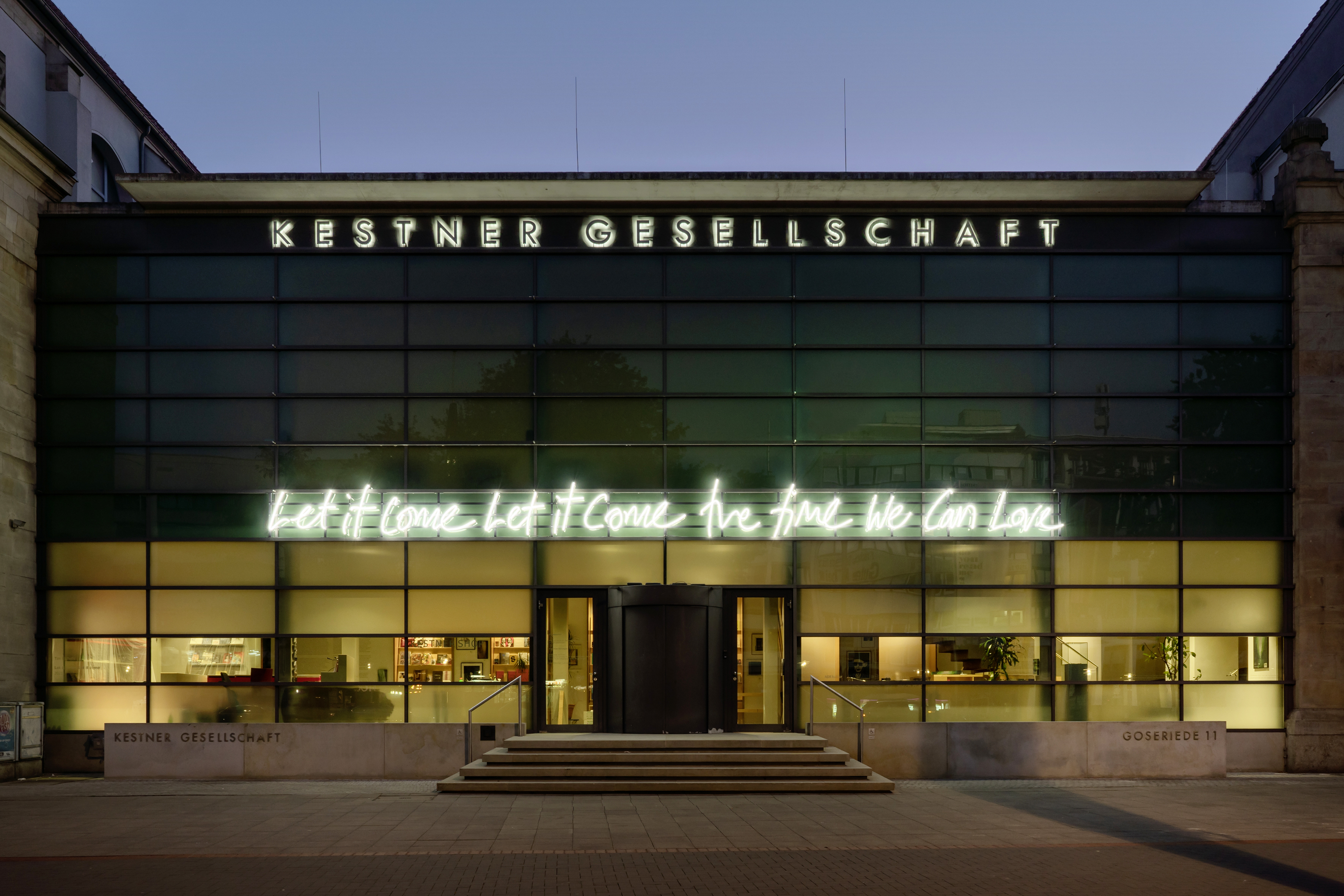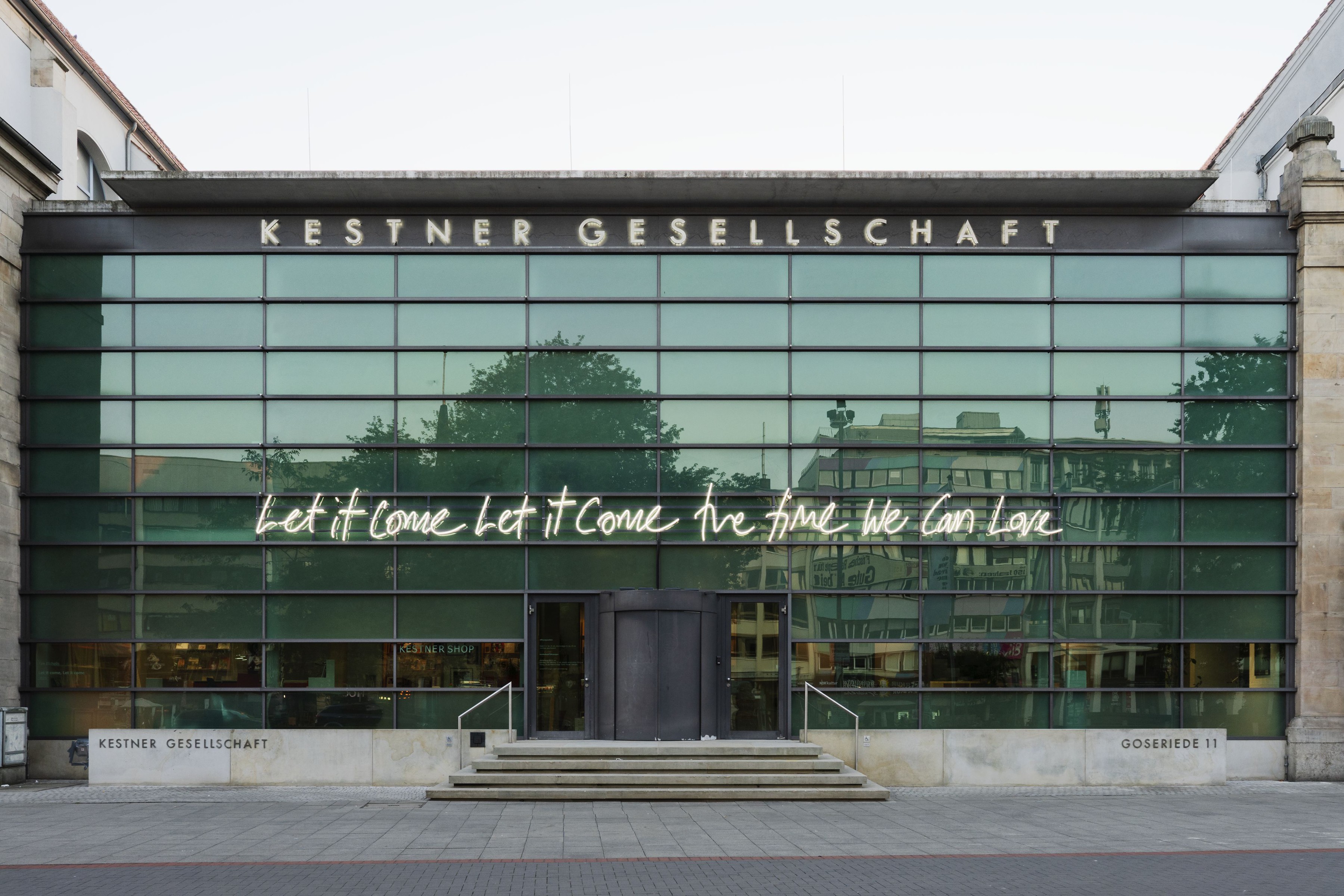 ---
Videos
---
Visit us
Goseriede 11, 30159 Hannover
COVID-19: The health of our visitors is important to us. Please note the current information for individual visits to the exhibition, guided tours, events and children's workshops.
---
Patrons / Partners
We thank our patrons for the support of this exhibition.
---
Newsletter
Subscribe to our newsletter! We will inform you regularly about our exhibitions, events and digital offers.