Café Tender Buttons
Diango Hernández

Bañistas
June 25, 2022 - June 4, 2023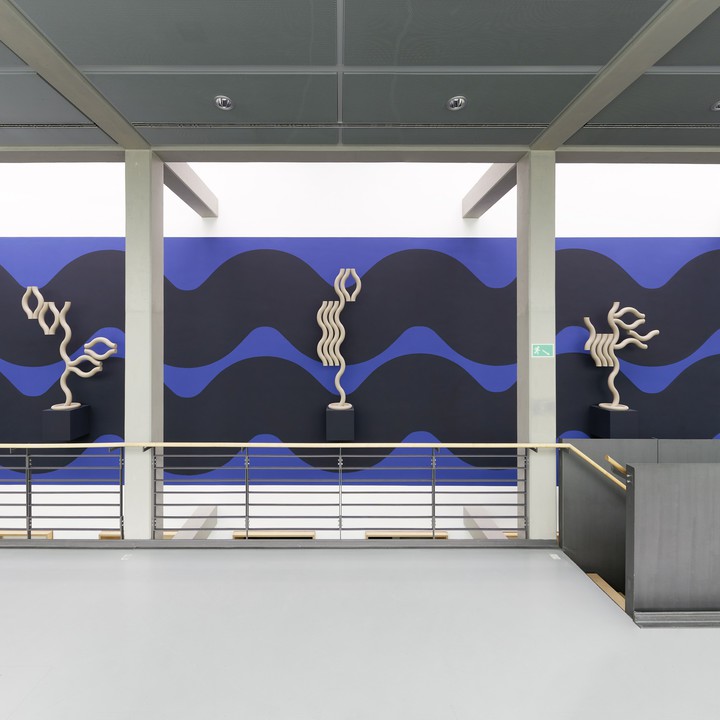 Diango Hernández's site-specific project, developed for the Kestner Gesellschaft, titled Bañistas (bathers) is a tribute to both the artist's personal biography and the memory of his birthplace, as well as the reflection upon the original function of a current building of the Kestner Gesellschaft which remains in the collective memory as a site of leisure, a swimming pool.
"Every artist is part of what we create".
"Heimat means belonging—and vice versa", confesses Diango Hernández who was born 1970 in Sancti Spíritus, Cuba, and lives since the early 2000s in Germany. "For me, art always exists in absolute relation to autobiographical things and that doesn't mean reading or understanding artworks as biographies or anything like that, but that every artist, myself included, is part of what we create."
Mural painting is tradition in Cuba
The longing for the lost homeland, the beach, the fruits and the language characterizes his aesthetic vocabulary. Hernandez's sculptural and painterly work continues to be shaped by his past and upbringing, as well as by the revolutionary culture in communist Cuba. The Cuban tradition of murals, which reflect national, socio-critical, and historical issues remains one of the artist's paramount sources of inspiration.
The Instopia project: digital objects become real sculptures
His work "Bañistas" symbolizes with the water wave the Atlantic Ocean of Havana as well as Hernández's artistic imagery. The three sculptures are part of a series of works entitled Instopia. These objects are reminiscences of social activities that primarily come from Instagram. Before they existed in their current form and materials, they were merely digital objects that Hernández copied into photos of real spaces with luxurious interiors. The result is a confusing moment of reality and virtuality. Hernández notes: "The process starts with me finding a picture of one of these luxurious spaces on Instagram or online. Then I design a virtual artwork. It could be a painting, mural, or sculpture that I think would look perfect in that particular photographed space. Then I digitally place my artwork in the image of the space and post this new image to my Instagram account. The work only becomes Instopia when it makes you believe it's real."
Connecting art with social media
Regarding his installation at the Kestner Gesellschaft, Hernández adds: "What we see in both works, the mural and the three sculptures, is my desire as an artist to connect art with social media and to use that connection to expand the possibilities of dialogue and understanding that such a unique connection could entail. I want this presentation to emulate the digital feeling, to feel unreal, to be closer to the perfection that social platforms like Instagram exude." In art history, the gesture of the wave and water led to masterpieces by Paul Cézanne, whose painting of bathers—The Bathers (1898–1905)—was admired by and inspired many other artists.
Biography
Diango Hernández, born 1970 in Cuba, works between Düsseldorf and Havana. He studied Industrial Design in Havana in the early 1990s, amid the economic crisis triggered by the fall of the Soviet Union, he participated in various collective initiatives as part of the Cuban cultural scene. Amongst Diango Hernández's solo exhibitions are the Kunsthalle Basel (2006), the Neuer Aachener Kunstverein (2007), Museo D'Arte Moderna e Contemporanea (MART) in Rovereto, Italy (2011-12), Marlborough Contemporary, London (2013), Landesgalerie, Linz (2014), the Kunsthalle Münster (2015), the Museum Morsbroich, Leverkusen (2016). His works appeared in numerous group exhibitions, including the 51st Venice Biennale, the Biennale of Sydney and the São Paulo Biennial (both in 2006), the Museum für Gegenwartskunst, Siegen (2009) and the Hayward Gallery, London.
Curated by Adam Budak in a collaboration with Robert Knoke
Learn more about Diango Hernández in the exhibition handout.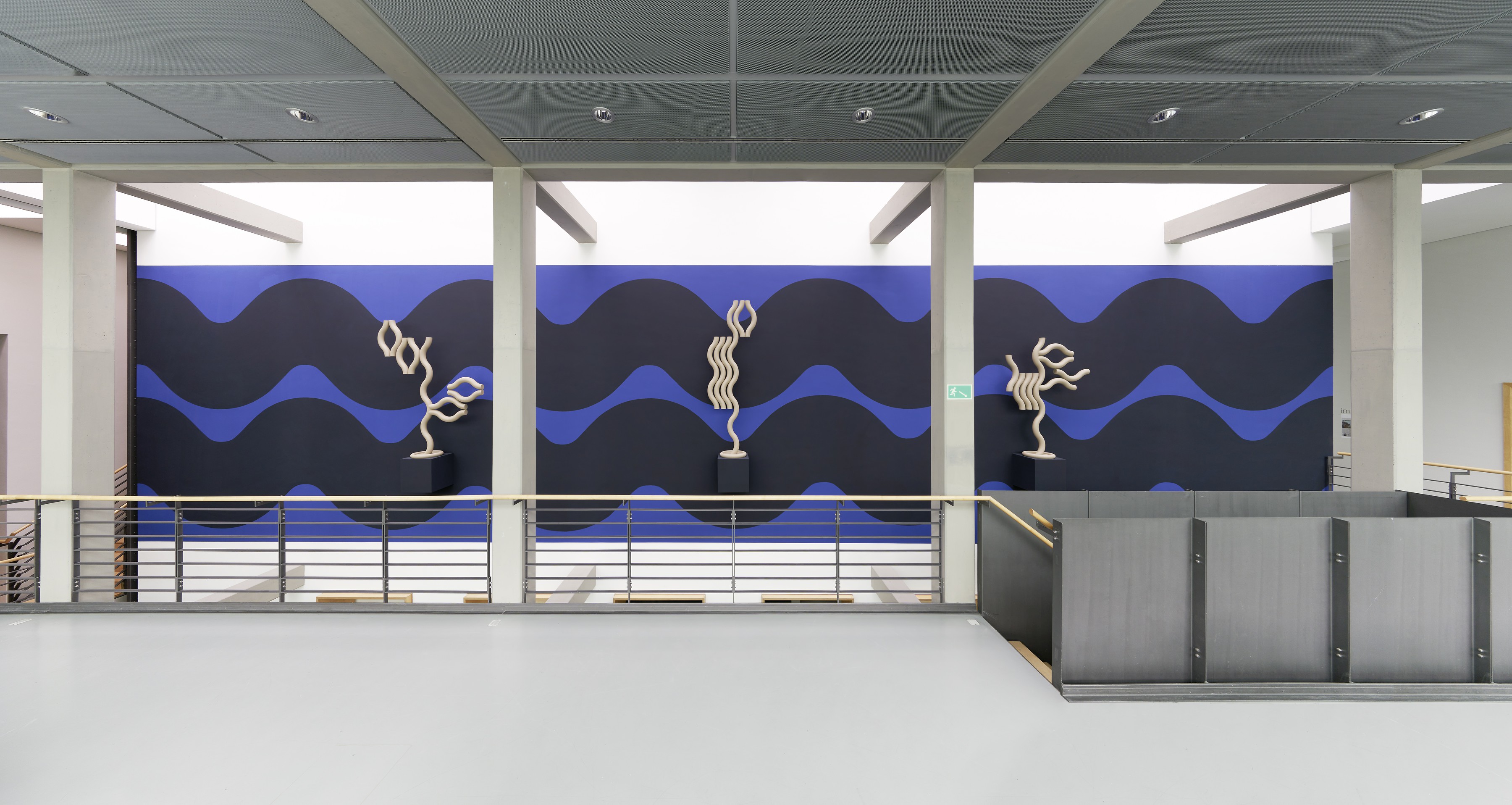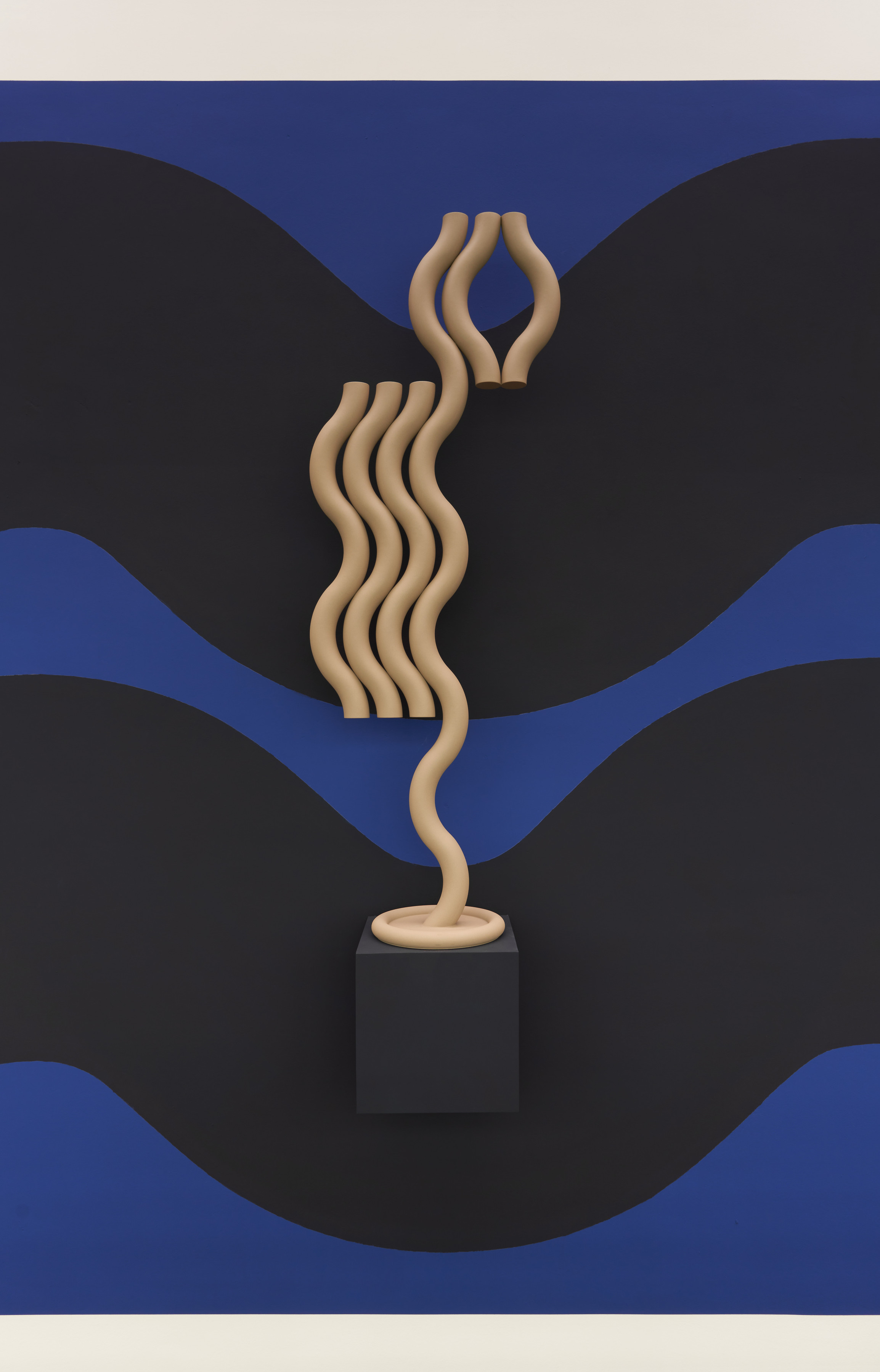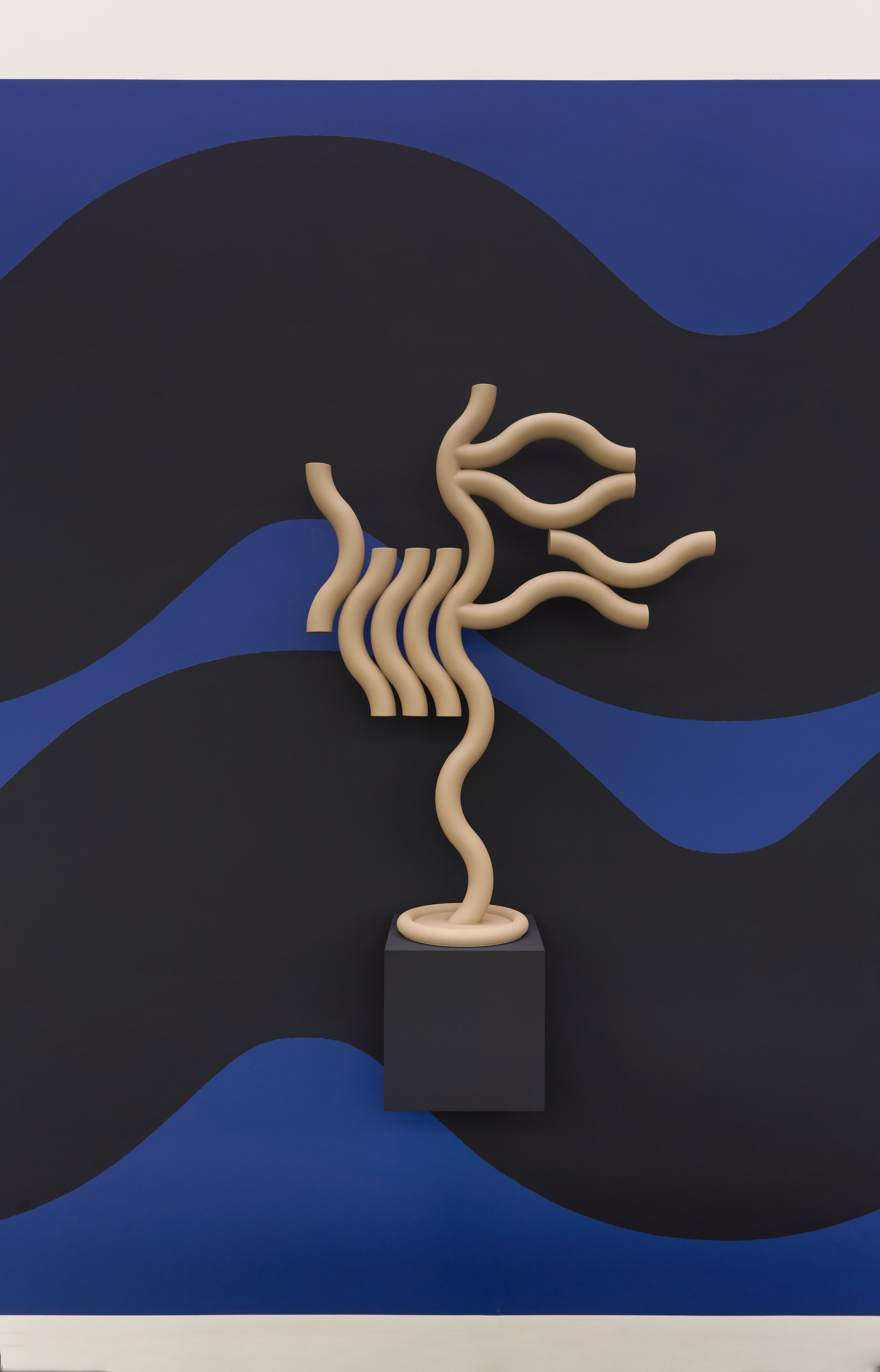 ---
Visit us
Goseriede 11, 30159 Hannover
---
Patrons / Partners
We thank our patrons for the support of this exhibition.
---
Newsletter
Subscribe to our newsletter! We will inform you regularly about our exhibitions, events and digital offers.