Exhibition
Shilpa Gupta | Untitled
June 25 - Sep. 25, 2022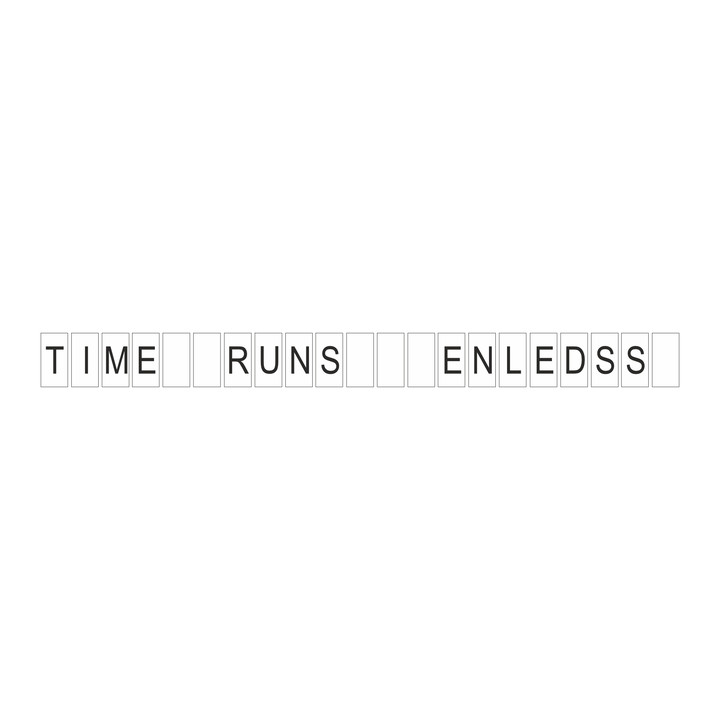 Shilpa Gupta's multidisciplinary practice, encompassing sound installation, drawing, and sculpture, reflects on the fragility of one's right to free expression.
Her experiential sound installation For, "In Your Tongue, I Cannot Fit (2017-18)", draws on the artist's exploration of control and resistance through restrictions imposed on poets, while her motion "flap boards'' - traditionally found in airports or train stations - become sonic stages for an uneasy dialogue with one another, once more expanding the artist's interest in sound, language and the power of speech. Gupta states: "I am concerned with perception and therefore, with how definitions get stretched or trespassed, be it gender, beliefs, or the notion of a state."
Shilpa Gupta's video installation "Untitled", 2022, conceived especially for the Kestner Gesellschaft and exhibited on the roof of the gallery's building, turns the architecture into a living organism. Emitted texts (Time Runs Endless, Fear Fear Itself, One Sentence Ago, etc.) along with visual components, enter into a poetic-political polylogue with the city and its inhabitants, invoking notions of confinement and intimacy, but also legality and illegality, security and censorship, belonging and isolation.
Shilpa Gupta (*1976 Mumbai, India) lives and works in Mumbai, where she studied sculpture at the Sir J. J. School of Fine Arts from 1992 to 1997. Solo exhibitions have been dedicated to her at the Contemporary Arts Center in Cincinnati, Arnolfini in Bristol, OK in Linz, Museum voor Moderne Kunst in Arnhem, Voorlinden Museum and Gardens in Wassenaar, Kiosk in Ghent, Bielefelder Kunstverein, La synagogue de Delme Contemporary Art Center and Lalit Kala Akademi in New Delhi. In 2015, she presented a solo project at "My East is Your West", a joint India-Pakistan exhibition at the Gujral Foundation in Venice, consisting of two people. Gupta's work has been shown at leading international institutions and museums such as Tate Modern, Museum of Modern Art, Louisiana Museum, Centre Pompidou, Serpentine Gallery, Fondazione Sandretto Re Rebaudengo, Mori Museum, Solomon R. Guggenheim Museum, ZKM, Ishara Art Foundation, Kiran Nadar Museum and Devi Art Foundation.
Shilpa Gupta has participated in the 58. Venice Biennale (2019) curated by Ralph Rugoff, Kochi Muziris Biennale (2018) curated by Anita Dube, Gothenburg Biennale (2017) curated by Nav Haq, Berlin Biennale (2014) curated by Juan Gatian, New Museum Triennale (2009), Sharjah Biennale curated by Yuko Hasegawa (2013), Lyon Biennale curated by Hou Hanru (2009), Gwangju Biennale directed by Okwui Enwezor and curated by Ranjit Hoskote (2008), Yokohama Triennale curated by Hans Ulrich Obrist (2008) and Liverpool Biennale curated by Gerardo Mosquera (2006). She has participated in biennials in Auckland, Melbourne, Seoul, Havana, Sydney, Yogyakarta, Echigo-Tsumari, Shanghai, Houston and others.
---
Visit us
Goseriede 11, 30159 Hannover
COVID-19: The health of our visitors is important to us. Please note the current information for individual visits to the exhibition, guided tours, events and children's workshops.
---
Newsletter
Subscribe to our newsletter! We will inform you regularly about our exhibitions, events and digital offers.