Exhibition
Paula Rego.

There and Back Again
Oct. 30, 2022 - Jan. 29, 2023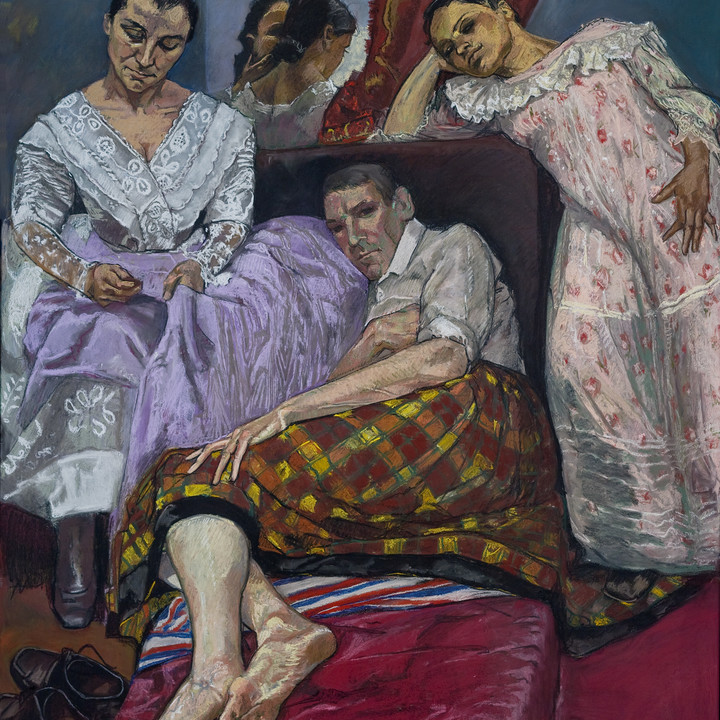 "I'm interested in seeing things from the underdog's perspective. Usually that's a female perspective", claimed the Portuguese-British artist Paula Rego (1935-2022), Grande Dame of an uncompromising vision, a true tender narrator for our complex times of a psychological and physical anguish, and an unrivalled storyteller, heralded as a feminist icon. Her groundbreaking oeuvre tackled upon systems of power and control, fascism, women's rights, abortion and human tragedy, giving visibility to the underrepresented, fighting political injustices, and at the same time, redefining painterly traditions. The themes of violence, poverty, political tyranny, gender discrimination, and grief were in the centre of her challenging work. Courageously questioning the political myths and subtly although with a brutal honesty and dignity investigating human relationships, Paula Rego's art - remains more relevant than ever as an evidence of resilience and an unparalleled subversive and rebellious strength.
Paula Rego. There and Back Again is the first institutional solo exhibition of Paula Rego in Germany, and comprises over 80 art works (paintings, drawings, prints, as well as costumes). Its title is borrowed from the ballet Pra lá e pra sá (There and Back Again) which the English composer Louisa Lasdun composed in 1998. The ballet, presented in the Calouste Gulbenkian Foundation in Lisbon, was inspired by her seeing Paula Rego's Nursery Rhymes prints, and for which Rego designed the costumes.
Paula Rego sadly died this summer aged 87. She started drawing at least 84 years ago. As an only child bombarded with stories which she loved by her family she found her own space drawing. Rego saw much joy in the world, but also many injustices. She fought the latter all her life. Against the spirit of her times she was not tempted to draw one limited, continuous line of dissent. That had been the status quo of a male-dominated world for far too long. Again and again she came back to a starting point of protest: there and back again.
The exhibition Paula Rego. There and Back Again has been conceived as an opera on human condition, staged in a sequence of acts, and dramatised across a polylogue of narratives: from a Prelude (The Rehearsal Room) through Act 1 (Role-Playing and Storytelling), Act 2 (Confronting the Human Condition) and Act 3 (Battles. The Triumph of the Underdog) down to Finale (There and Back Again), featuring Rego's masterful Angel, 1989. The exhibition is centred around Rego's 1990 monumental masterpiece Crivelli's Garden, a powerful anti-patriarchal statement of an art historical revision, never seen before outside of its place of origin, the National Gallery London.
We are grateful to the family of Paula Rego, and especially to her son, Nick Willing for an invaluable support at each stage of this exhibition's conception. We would like to thank numerous lenders for the generous collaboration which brought this exhibition to fruition.
Maria Paula Paiva de Figueiroa Rego was born in Lisbon on 26 January 1935, during the Estado Novo dictatorship of António de Oliveira Salazar • Her mother studied painting at the Lisbon School of Fine Arts; her father was an electronics engineer from an ardently anti-fascist, anti-clerical family • Between 1936 and 1937, Rego was looked after by her beloved paternal grandparents, and she was reunited with her parents when she was two and a half • Rego and her father shared a passion for the Italian operas of Puccini and Verdi, and together they went to the São Carlos Theater in Lisbon to watch performances • To escape the repressive rule of the Estado Novo, Rego was sent by her Anglophile father to the Grove finishing school in Kent, but moved after two terms to the Slade School of Fine Art in London (1952–56) • There, at the age of 17, she met her future husband, the painting student Victor Willing (1928–88). In 1954 she won the annual Slade Summer Composition competition with the oil painting Under Milk Wood. Between 1956 and 1961, she gave birth to her three children: Caroline (Cas), Victoria, and Nick • In 1957 the young family moved to Casal da Ribeira da Baleia, her grandparents' farmhouse in Ericeira • In 1961, Rego exhibited for the first time with the London Group, alongside David Hockney, Michael Andrews, and Fran Auerbach • In 1965 she held her first solo exhibition at the Modern Art Gallery of the National Society of Fine Arts in Lisbon, presenting nineteen collage paintings. In 1972 the family settled permanently in London • The Carnation Revolution of 1974 ended the Portuguese dictatorship • In 1983, Rego returned to Slade as a visiting tutor of painting. She participated in numerous exhibitions, including at Arnolfini in Bristol and at the Camden Arts Centre • Her first solo exhibition in the United States was held at the Art Palace in New York in 1985 • In 1987 she started working with models, primarily Lila Nunes, Willing's studio assistant and carer • In 1988 her husband Victor Willing died 22 years after being diagnosed with multiple sclerosis • That same year, Rego held a major retrospective exhibition at the Calouste Gulbenkian Foundation, which traveled to Casa de Serralves in Porto, and her first major solo exhibition in London at the Serpentine Gallery • She finished The Dance and started working on the series Nursery Rhymes, inspired by the traditional rhymes she read to her grandmother • In 1990 she accepted the invitation to be the first associate artist in residence at the National Gallery in London • During this residence, Rego conceived the monumental tableau Crivelli's Garden, which reinterprets the masterpieces of the National Gallery • In 1993 she moved to her last studio in Camden Town (recreated here). Inspired by the work of the Spanish Baroque painter Bartolomé Esteban Murillo in the Dulwich Picture Gallery collection, Rego painted Angel (1998), an avenging symbol of female strength • At the same time, after a referendum in Portugal failed to legalize abortion due to low turnout, Rego started working on a series of large pastels on the topic • Her pictures were subsequently used in the Portuguese press in support of the second referendum in 2007, which led to the legalization of abortion • In 1998 as well, Rego designed costumes for There and Back Again, a ballet inspired by her Nursery Rhymes series for the 1998–99 season at the Calouste Gulbenkian Foundation • In 2007 a major retrospective of her work was held at the Museo Nacional Centro de Arte Reina Sofia in Madrid, and it traveled to the National Museum of Women in the Arts in Washington, D.C., the following year • That same year, Rego endured a difficult period of depression during which she produced a series of twelve pastels on the theme; they remained locked in a drawer in the artist's studio for ten years • In 2009 the purpose-built museum Casa das Histórias Paula Rego, designed by the architect Eduardo Souto de Moura, opened in Cascais, Portugal • It hosts a permanent collection of Rego's work, alongside temporary exhibitions • An intimate look at her life and work is presented in Paula Rego, Secrets & Stories, a documentary directed by her son Nick Willing, which was broadcast by the BBC • A major retrospective was held by Tate Britain (2021), and it traveled to the Kunstmuseum Den Haag in The Hague and the Museo Picasso Málaga • Paula Rego died on 8 June 2022 in Hampstead, London.
Curators: Adam Budak, Alistair Hicks
Architecture: Mesarchitecture (Didier Fiúza Faustino)
Curatorial assistance: Robert Knoke
Learn more about Paula Rego in the exhibition handout.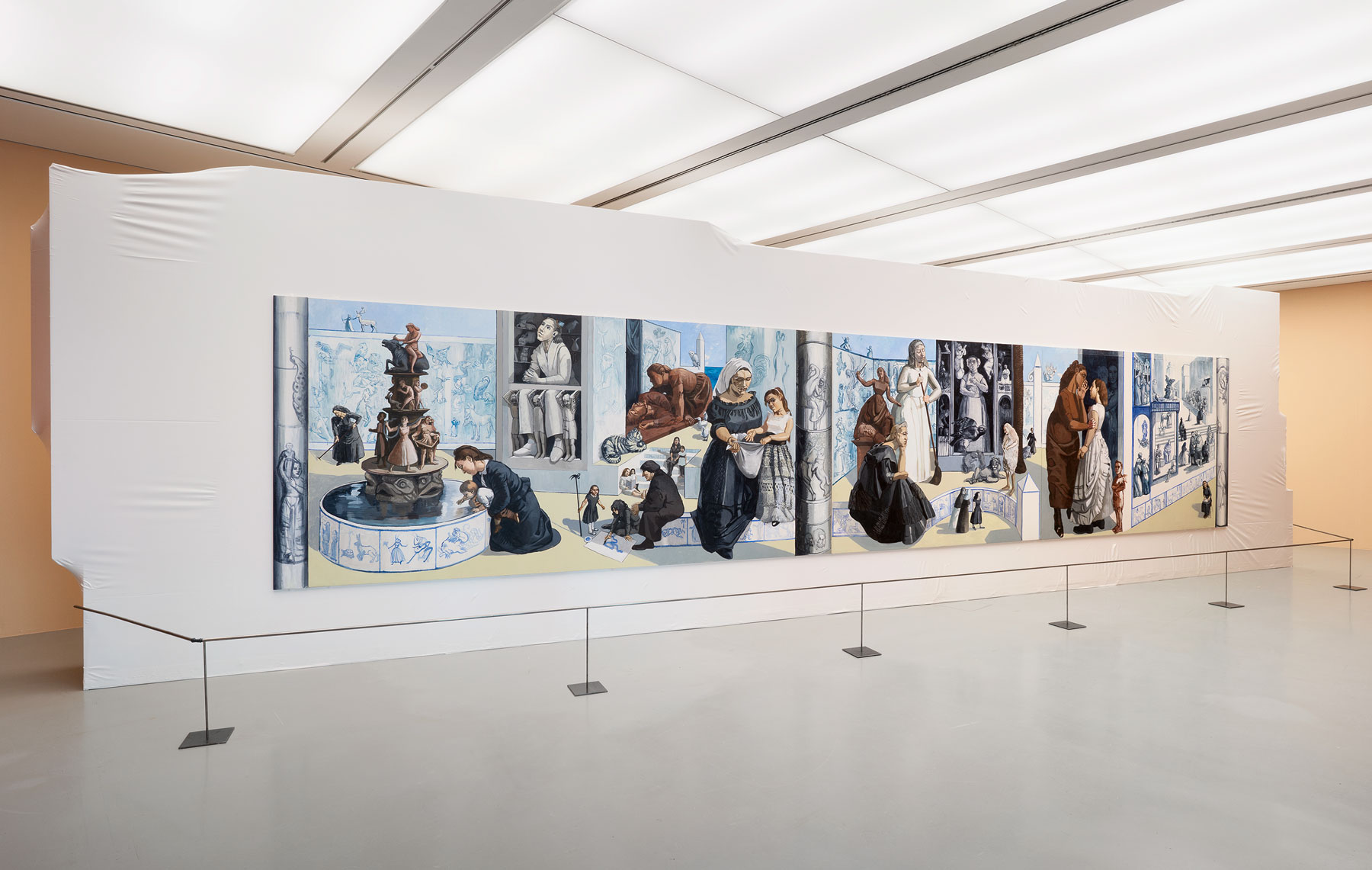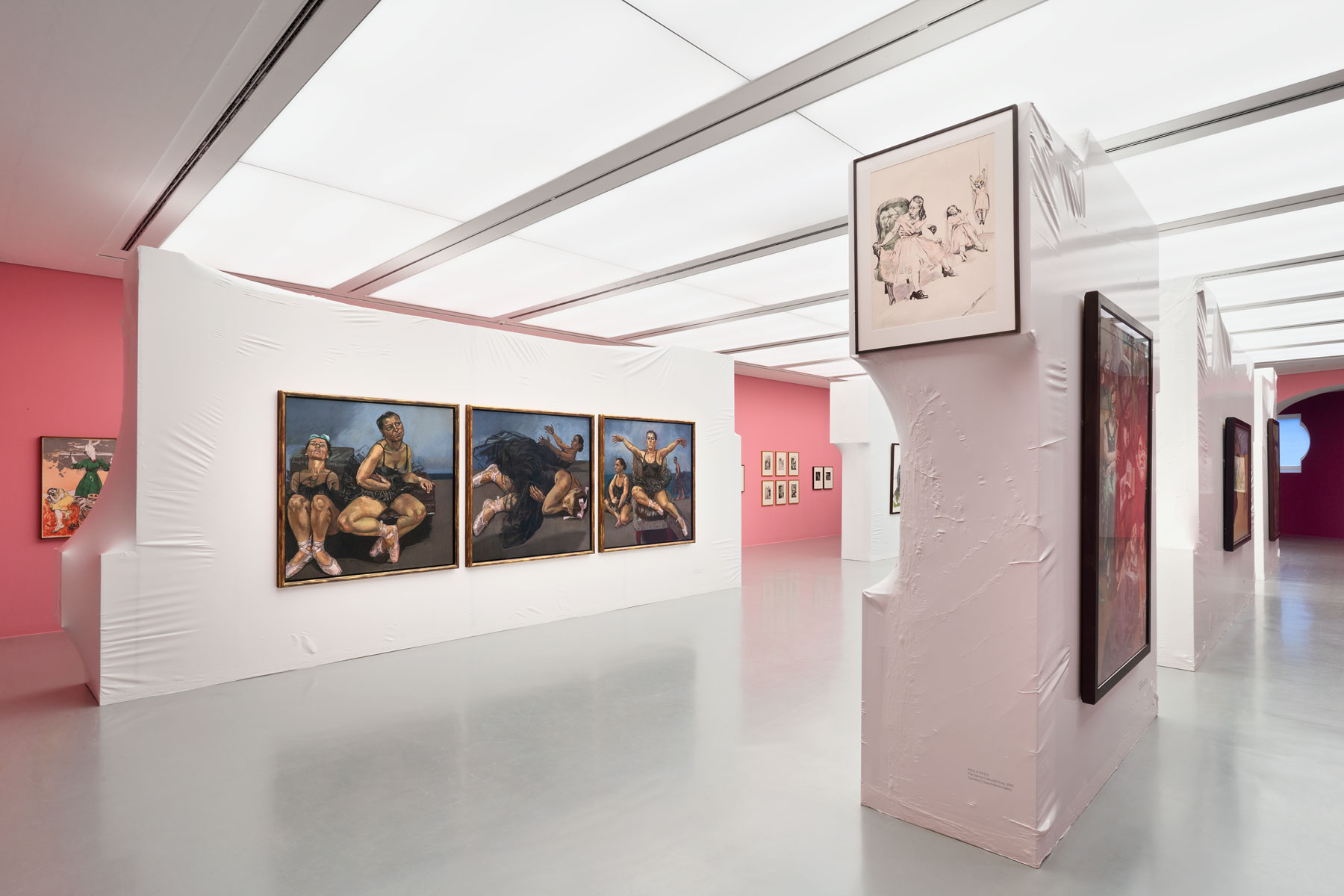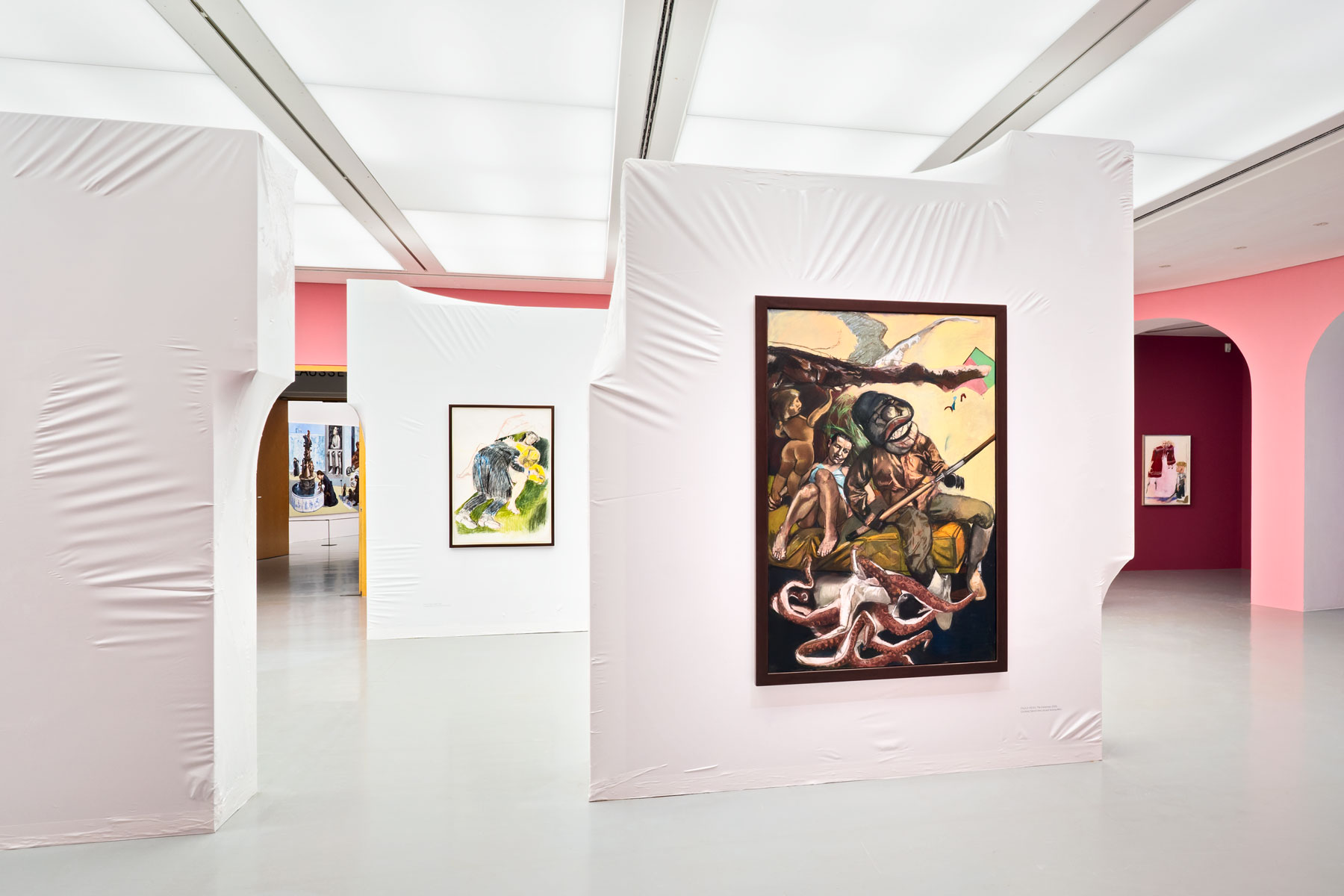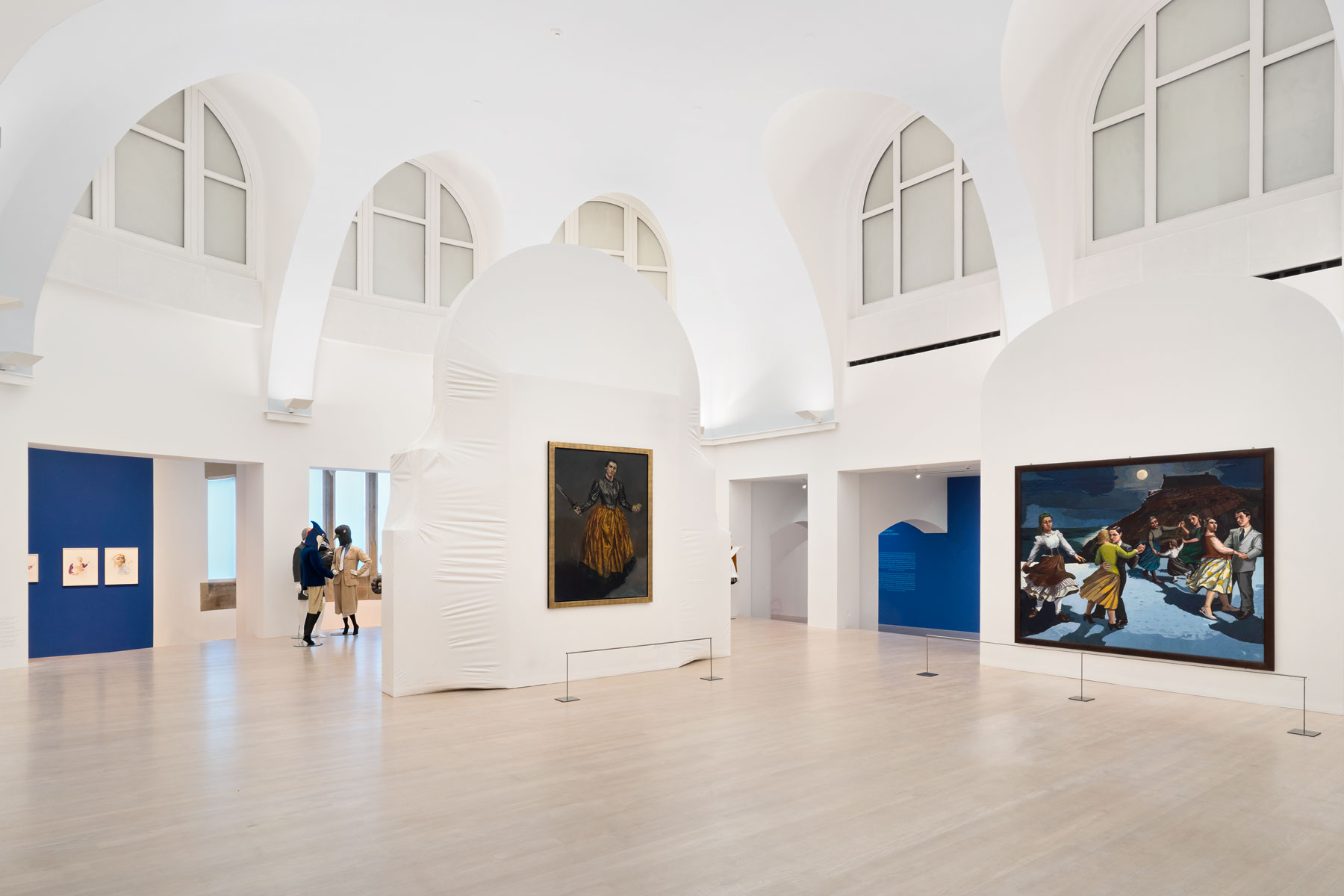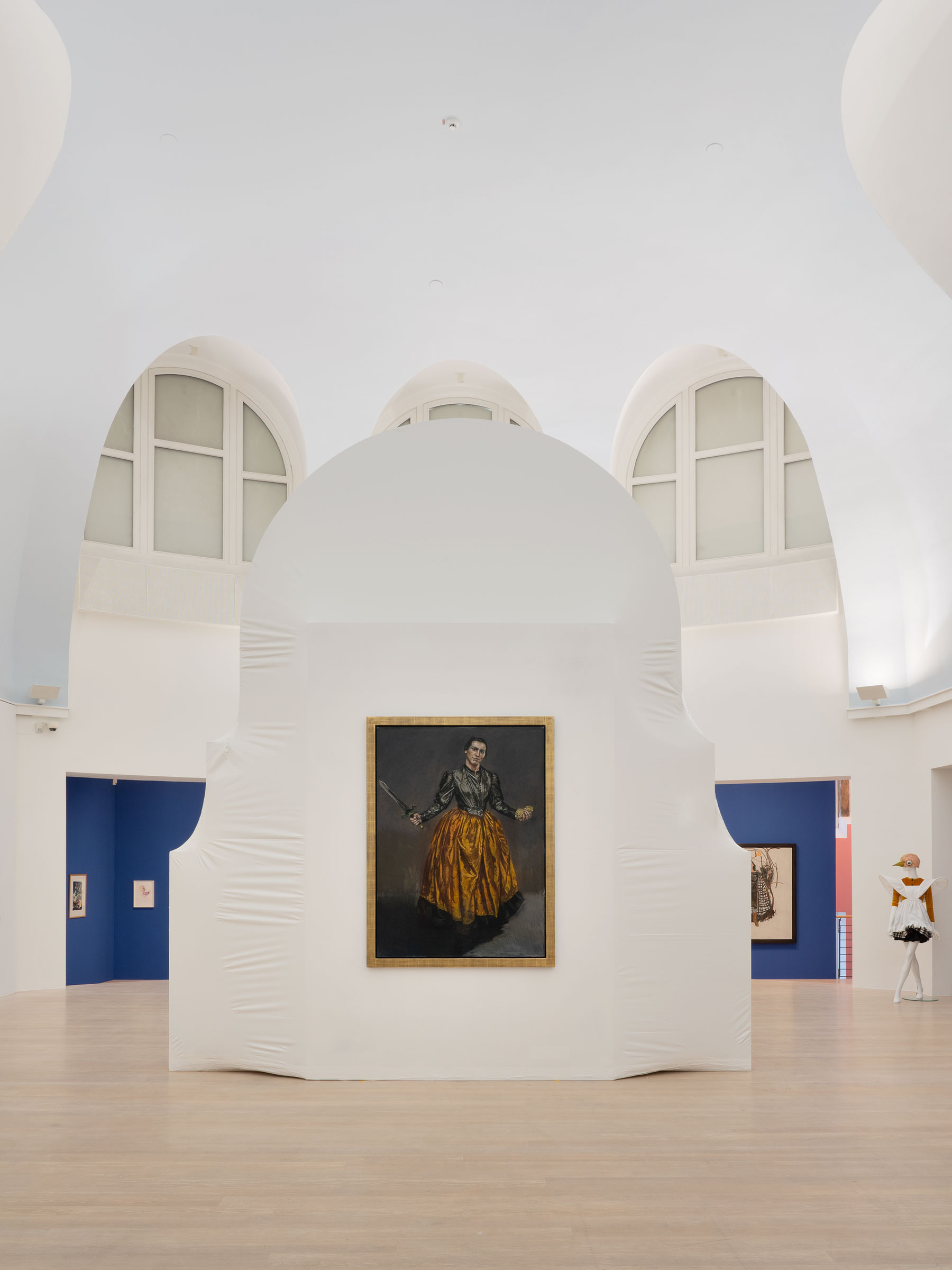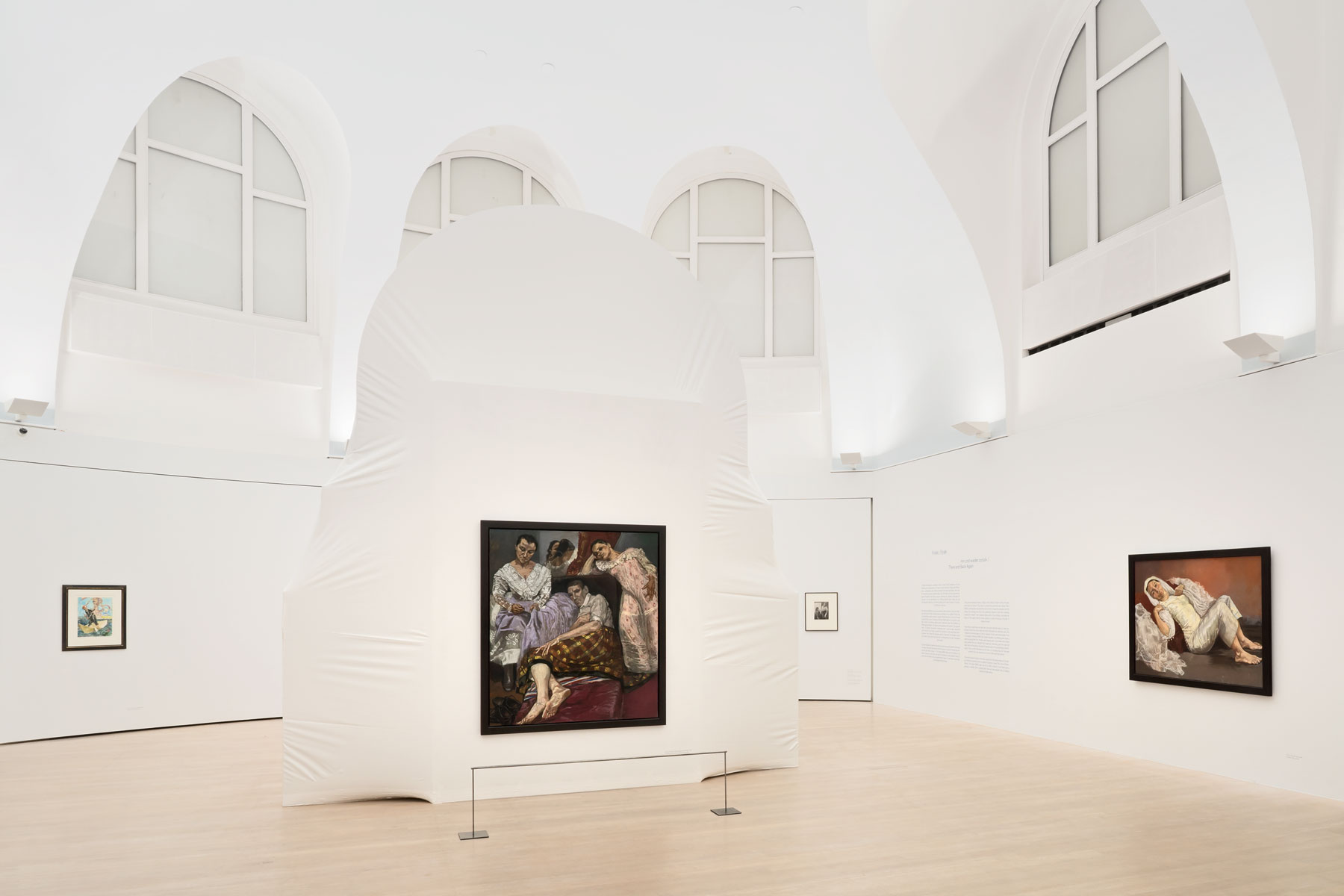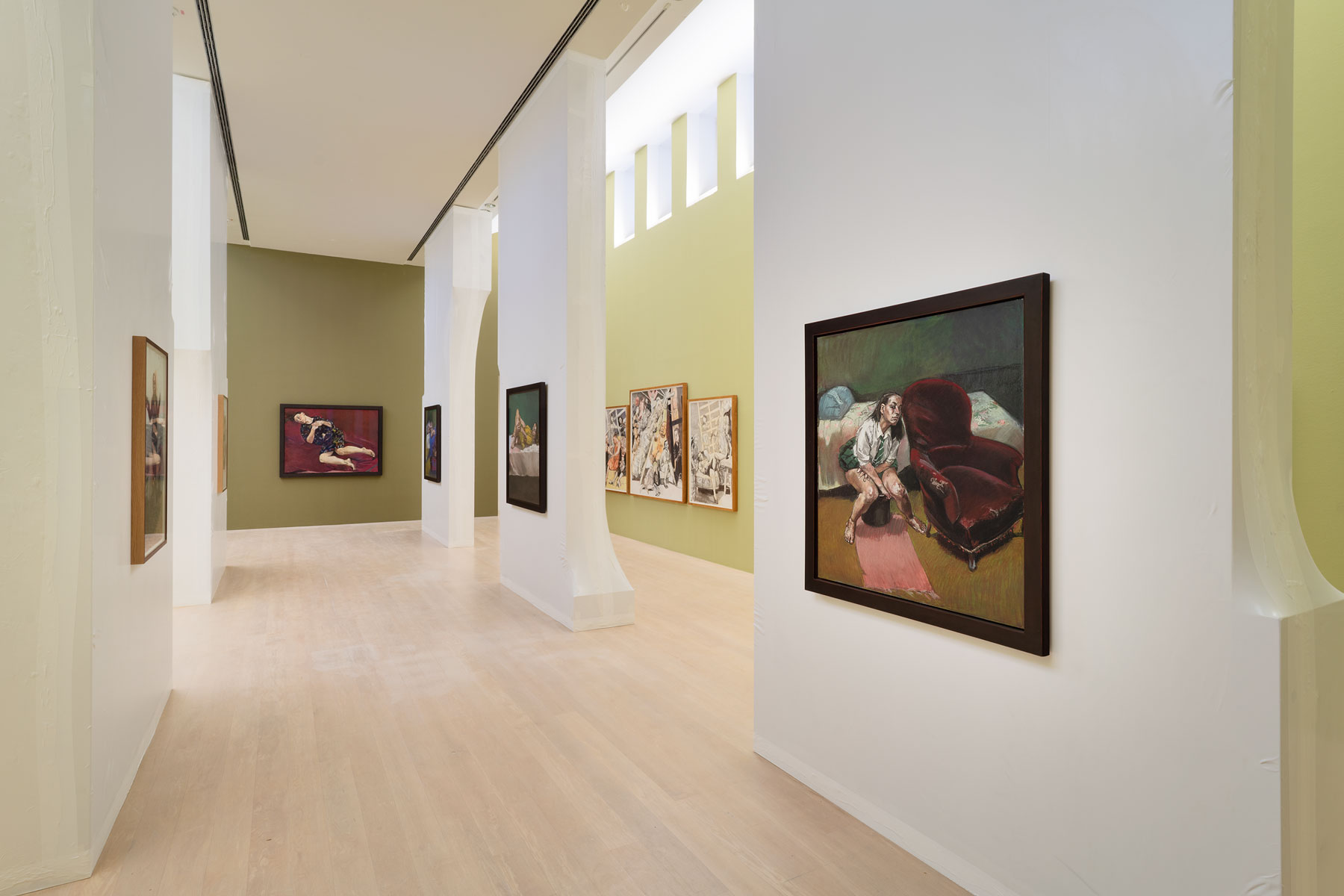 ---
Visit us
Goseriede 11, 30159 Hannover
---
Patrons / Partners
We thank our patrons for the support of this exhibition.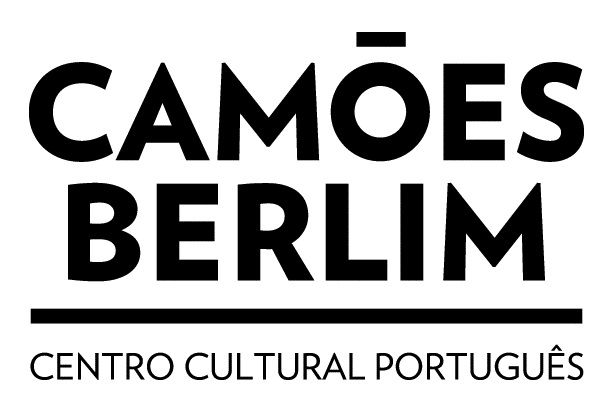 ---
Newsletter
Subscribe to our newsletter! We will inform you regularly about our exhibitions, events and digital offers.