Exhibition
Camille Henrot | Not Clean Yet
Apr. 18 - Aug. 8, 2021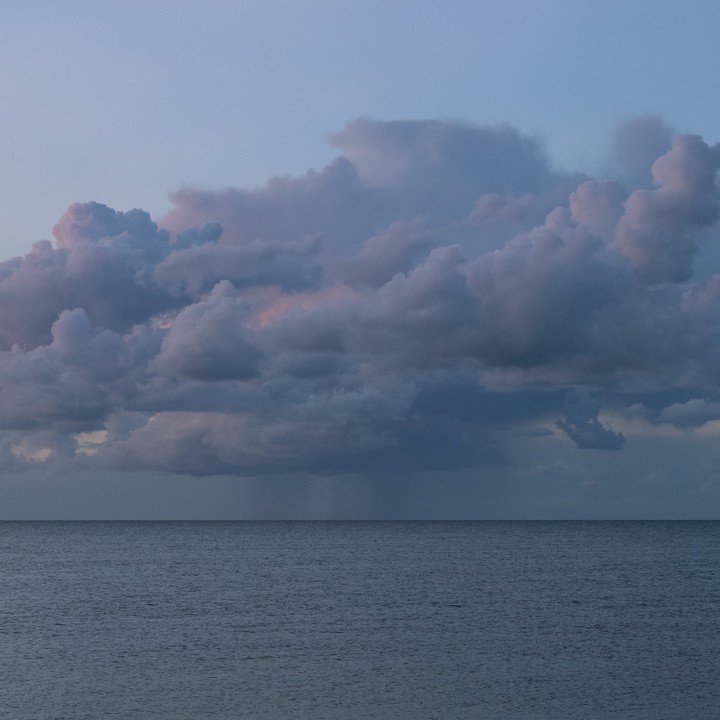 How can we find a way to bring order to the chaos of our life? How can we give meaning to the repetitive nature of our daily routine? And how do we position ourselves with regard to social and personal expectations? In her diverse oeuvre, which includes sculptures, drawings, frescoes, and paintings, the artist Camille Henrot (*1978 in Paris) examines her, and thus also our, relationships to love, guilt, transformation, and productivity between the poles of chaos and ordered categories.
Is Today Tomorrow?
The extensive solo exhibition at the Kestner Gesellschaft presents Camille Henrot's large-scale plaster frescoes for the first time in Germany and draws connections between new series of works and earlier works. "Is Today Tomorrow?" is a new series of small paintings that Henrot created in 2020 while social distancing due to the coronavirus. The series consists of daily journal-like works that reflect the specific moments in which they were created, while at the same time expressing the rhythm of life.
From Intimate Examinations to Global Issues
The ongoing series of drawings, paintings, and bronze sculptures "Systems of Attachment" deals with the tension between the human need for attachment and the developmental need for separation, which begins at infancy and continues throughout life. The topics in the exhibition range from individual, intimate examinations to global issues, such as how we deal with the earth's resources and the effects on subsequent generations, which are addressed in an additional series of new drawings.
Traditional Representations and Their Updating
Camille Henrot's installations are often accompanied by extensive research, after which the artist combines traditional representations, items she finds in her daily life, and personal experiences. She stages these material and mental finds in the exhibition space and points to the changeable, hopeful, rebellious, melancholy, or resigned positions that we can assume in the face of the chaos that surrounds our existence.
Henrot's work has been recognized internationally with major solo exhibitions at the Palais de Tokyo in Paris (2017), the Kunsthalle Wien (2017), and the New Museum in New York (2014), among others. In 2021 the artist will also have a solo exhibition at the National Gallery of Victoria in Melbourne, Australia and at the Liverpool Biennial in England.
---
Visit us
Goseriede 11, 30159 Hannover
COVID-19: Please remember to bring a mouth and nose protection. You can also purchase a disposable mask at the reception. Please keep the distance rule of 1.5 meters to other persons.
---
Patrons / Partners
We thank our patrons for the support of this exhibition.
---
Newsletter
Subscribe to our newsletter! We will inform you regularly about our exhibitions, events and digital offers.