Exhibition
Lucila Pacheco Dehne

To All My Roaring Bodies, the Seeds and the Mountains
Oct. 30, 2022 - Jan. 29, 2023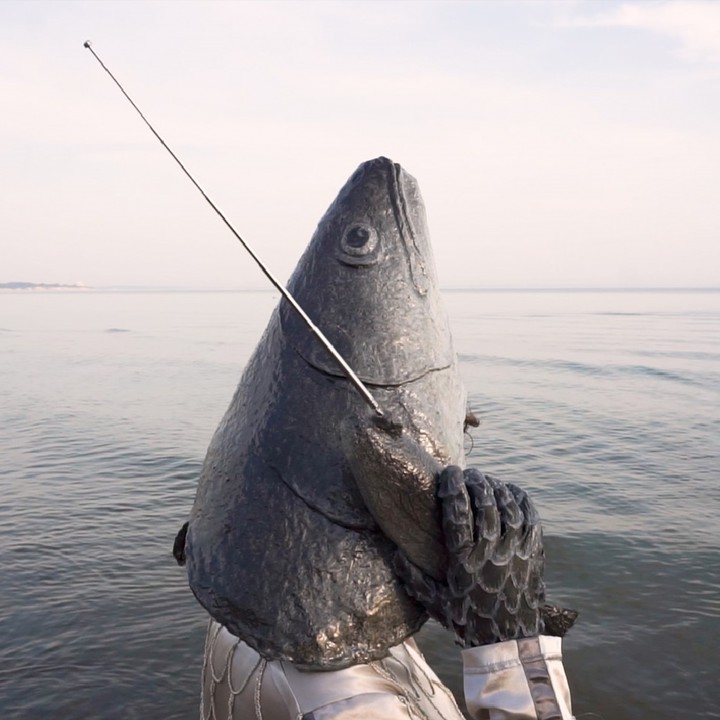 Lucila Pacheco Dehne's works ask questions about transience, origin and fiction. To do so, she uses time-based materials such as food, but also fragile materials such as ceramics, to translate stories into space. Through fictional myths, she describes utopias and parallel worlds in texts and videos, attempting to redefine hybrid identities. Drawing on a sculptural practice, she stages expansive installations that hold together smaller assemblages of sculptures like membranes.
Lucila Pacheco Dehne (*1994 in Berlin) graduated from HBK Braunschweig in 2021 and lives in Hannover. She participated in many group exhibitions, including "Spiritus" at "Billy Jacob Project" in Hannover, 2018. Her next solo show will take place in Sommer 2022 in Kunstverein Lüneburg.
Lucila Pacheco Dehne's exhibition "To All My Roaring Bodies, the Seeds and the Mountains" inaugurates a new cycle in the Kestner Gesellschaft's exhibition program, called FUTURE SCENARIOS and focused on presenting the recent art production of the younger upcoming artists, the "new contemporaries" of the mainly local scene. FUTURE SCENARIOS is a nomadic and parasitic format of an ephemeral nature which reacts to the architecture of the Kestner Gesellschaft, and considers a strategy of the unexpected as its operational mode.
---
Visit us
Goseriede 11, 30159 Hannover
---
Newsletter
Subscribe to our newsletter! We will inform you regularly about our exhibitions, events and digital offers.