Future Scenarios
Lucila Pacheco Dehne

To All My Roaring Bodies, The Seeds And The Mountains
Oct. 30, 2022 - Jan. 29, 2023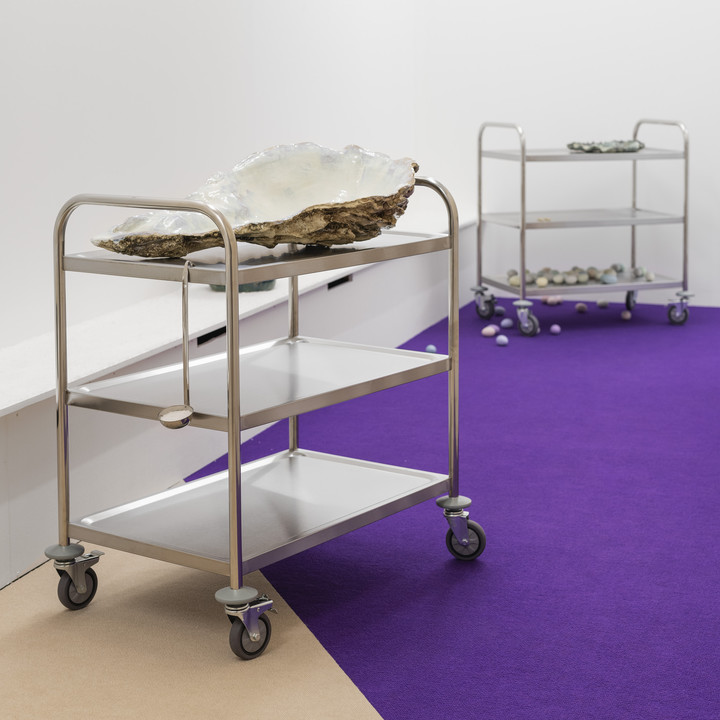 "Resistance can mean remembering recipes and ingredients taken by force while breaking and rewriting traditions."
Lucila Pacheco Dehne, 2022
With Lucila Pacheco Dehne's solo exhibition To All My Roaring Bodies, The Seeds And The Mountains, the Kestner Gesellschaft is initiating a new cycle in its exhibition program under the title Future Scenarios, which presents current artworks by younger, up-and-coming artists, the "new contemporaries" from the local scene. Future Scenarios is a nomadic and parasitic format of an ephemeral nature, which reacts to the architecture of the Kestner Gesellschaft and pursues a strategy of unexpected appearance and breaking up as a modus operandi.
At the Kestner Gesellschaft, Pacheco Dehne has created an unreal and surrealistic scene in which the certainties of the known world are shifted. To All My Roaring Bodies, The Seeds And The Mountains is the first exhibition to occupy the space on the way to the kitchen. She investigates the lost meaning of the site and explores the potential of cooking as a cultural practice that, at its core, harbors a resistive force. Pacheco Dehne opens a dialogue about how cooking and eating together creates new identities, how feminist anger makes use of cultural technique, and the kitchen distributes its power into the world as a cell of resistance.
For the transitional site, Pacheco Dehne has made a series of new sculptures and ceramics, which she presents on abandoned serving trolleys in the context of already existing works. Confronted with Pacheco Dehne's wall text A Soup (2022), a poetic recipe that tells of anger and hunger, a wavy curtain stretches out across from it. Silver plant seeds were tied between the fabric with milky threads. Above the carpet, which fragments the space and divides it into a beige-violet color field, several ceramic pots filled with salt stand on a ledge. The sound work Canción Sin Fin (2022) creates the background noise of an improvised cacerolazo, a practice from South America in which pots are banged on with spoons at demonstrations and protests.
In her exhibition, Pacheco Dehne constructs a future scenario in which cooking becomes a significant moment in our collective actions, allowing for reflection on and redefinition of the experience of cultural as well as personal identity. For the first time in its history, Pacheco Dehne has activated the kitchen at the Kestner Gesellschaft for an exchange through sensual and angry thoughts about food, which she will expand on in the food performances Parangaricutirimicuaro: Of Women Preparing the Resistance (2022) at the opening and Frijoles Resistentes (2023) in January 2023 in an exchange of experiences with the visitors.
Lucila Pacheco Dehne (*1994 in Berlin) works and lives in Hanover. From 2015 to 2021 she studied fine arts at the Braunschweig University of Art and in 2019 at the Athens School of Fine Arts. She currently has a studio in Hanover
Curator: Alexander Wilmschen
Learn more about Lucila Pacheco Dehne in the exhibition handout.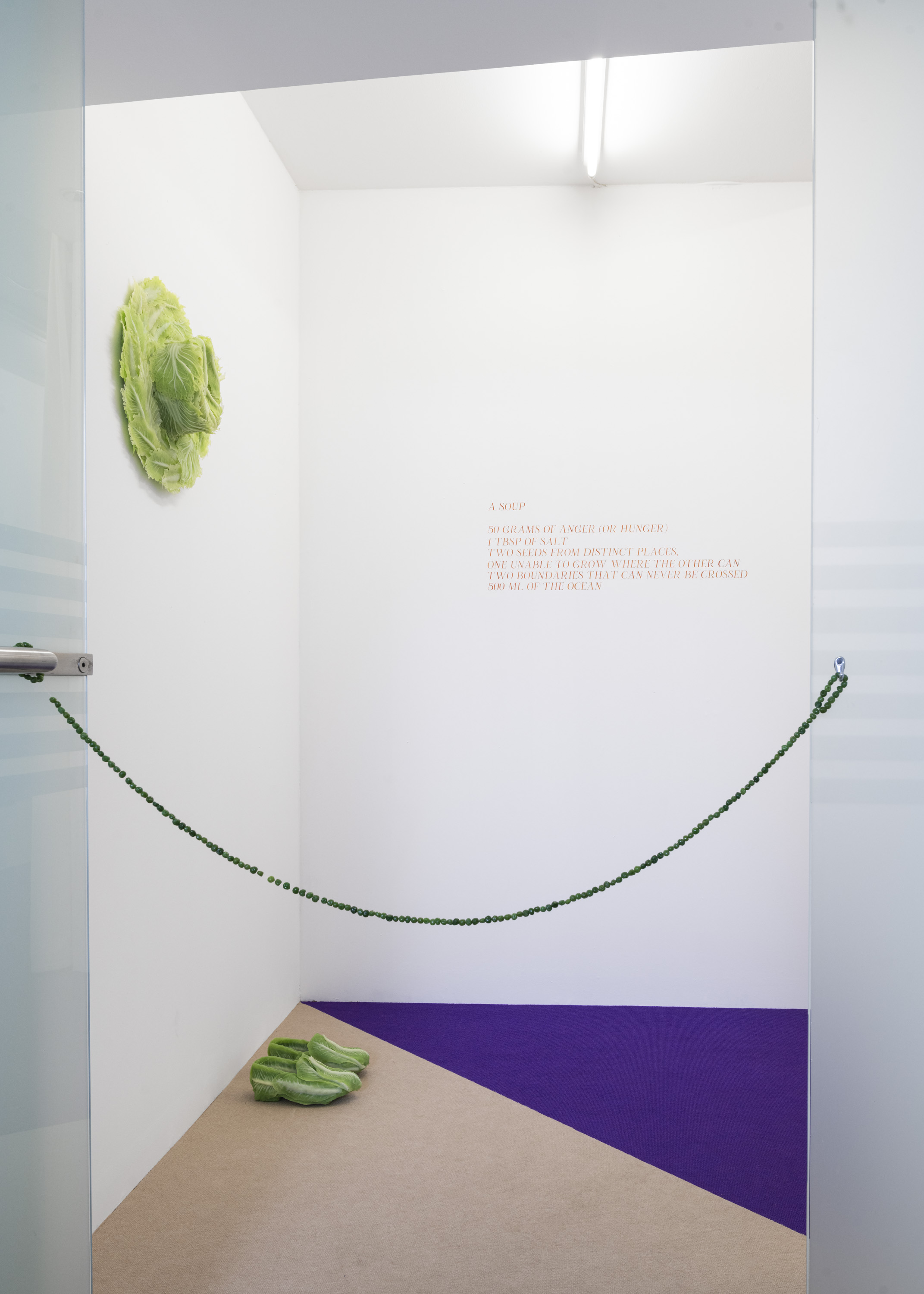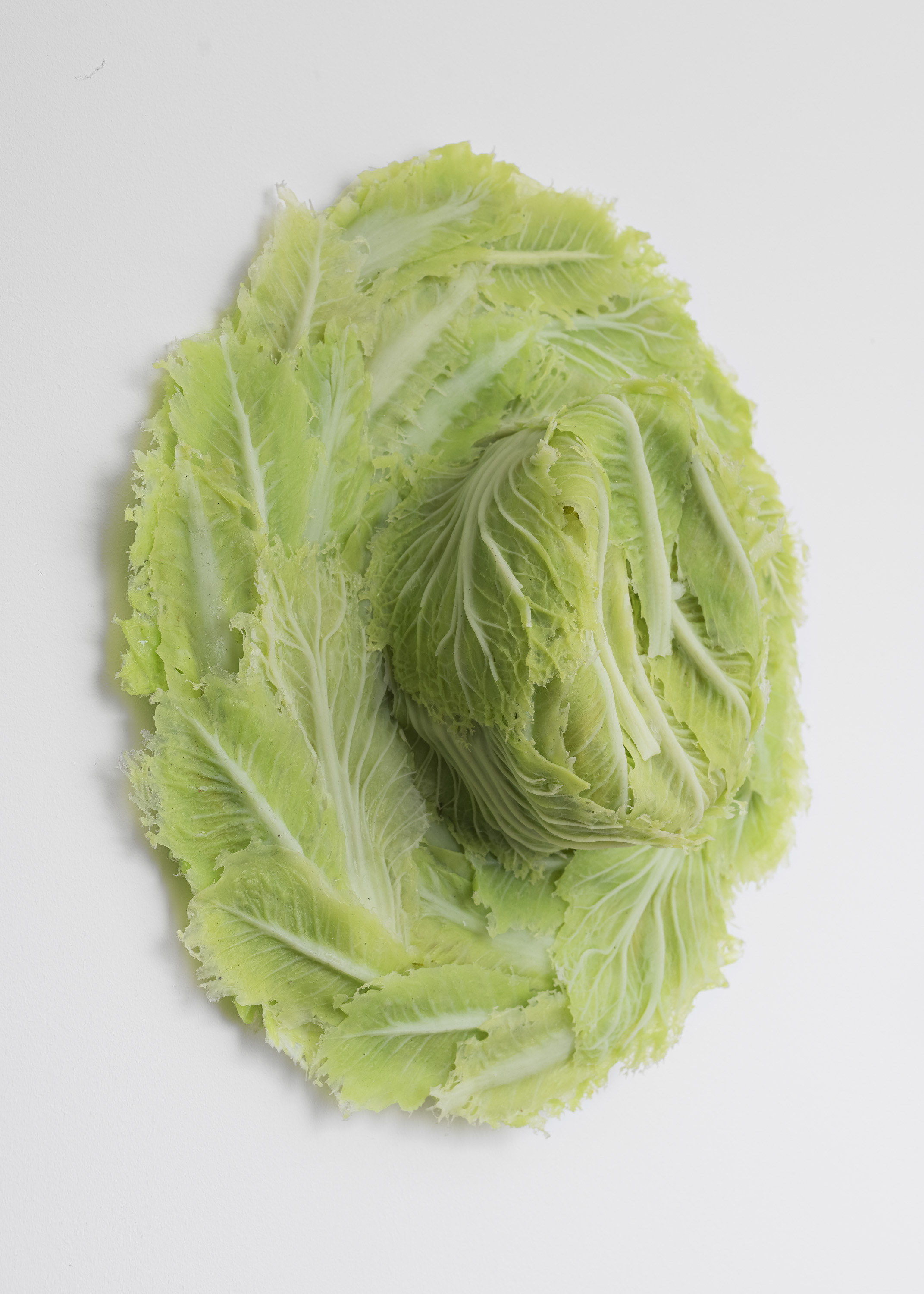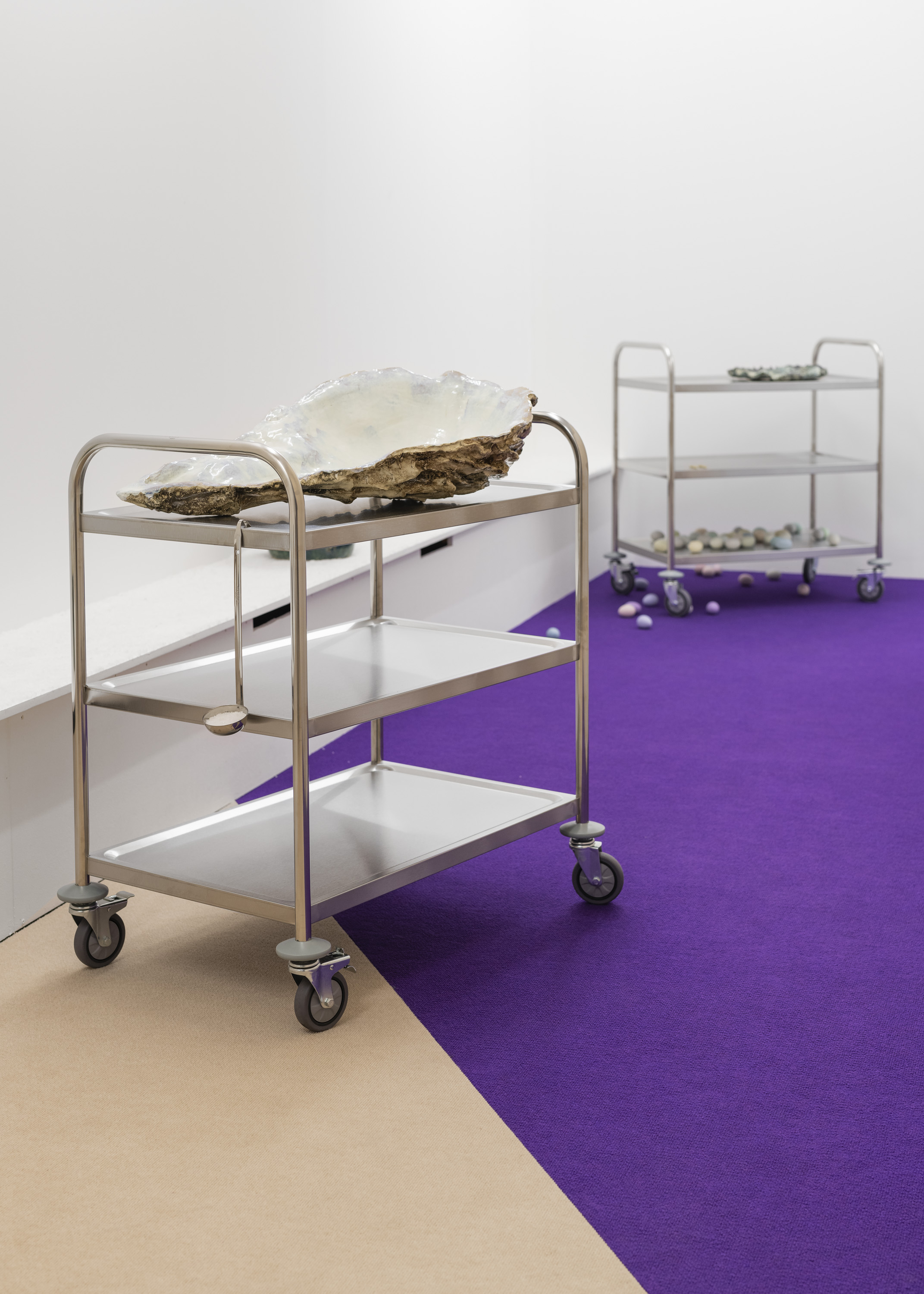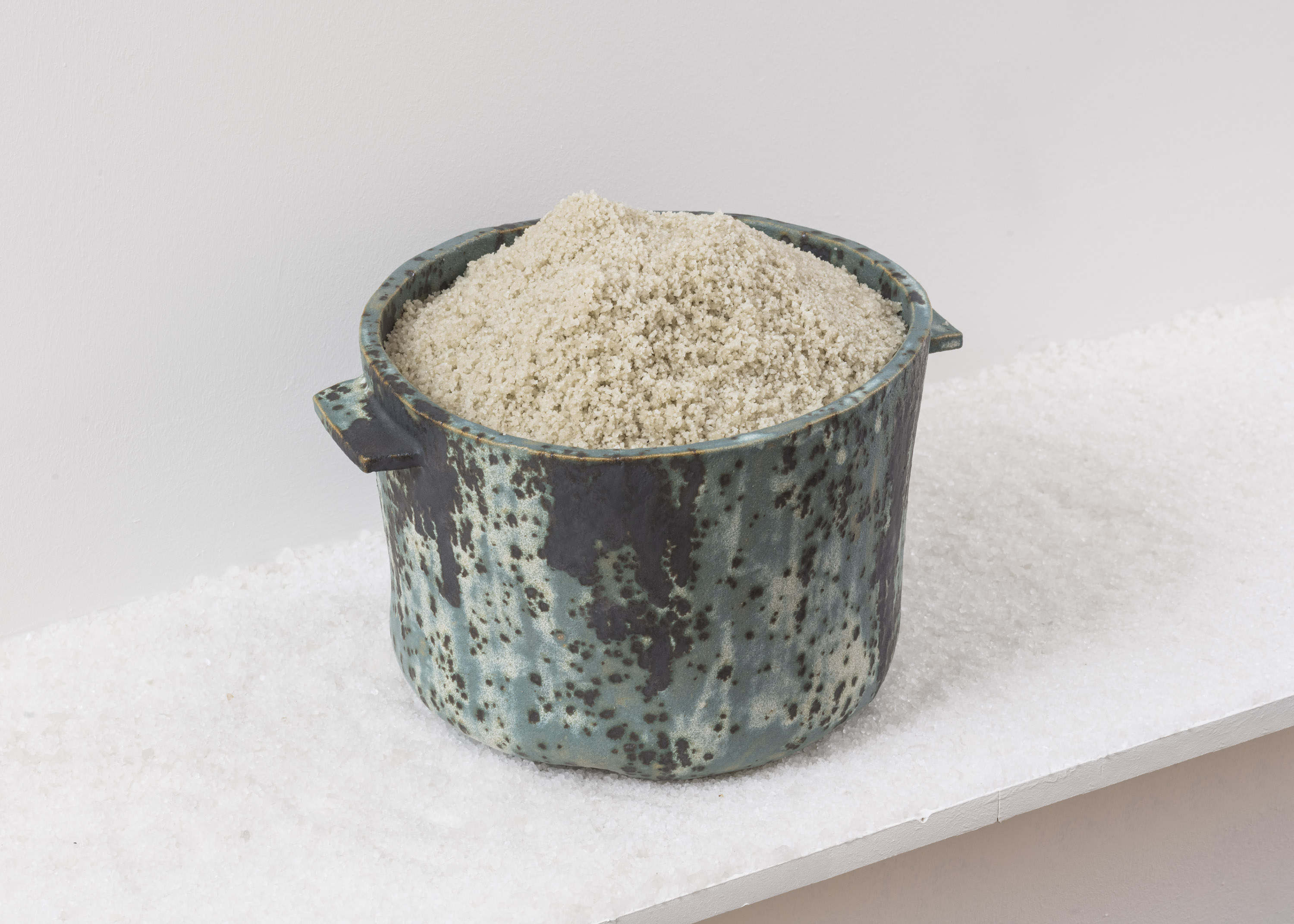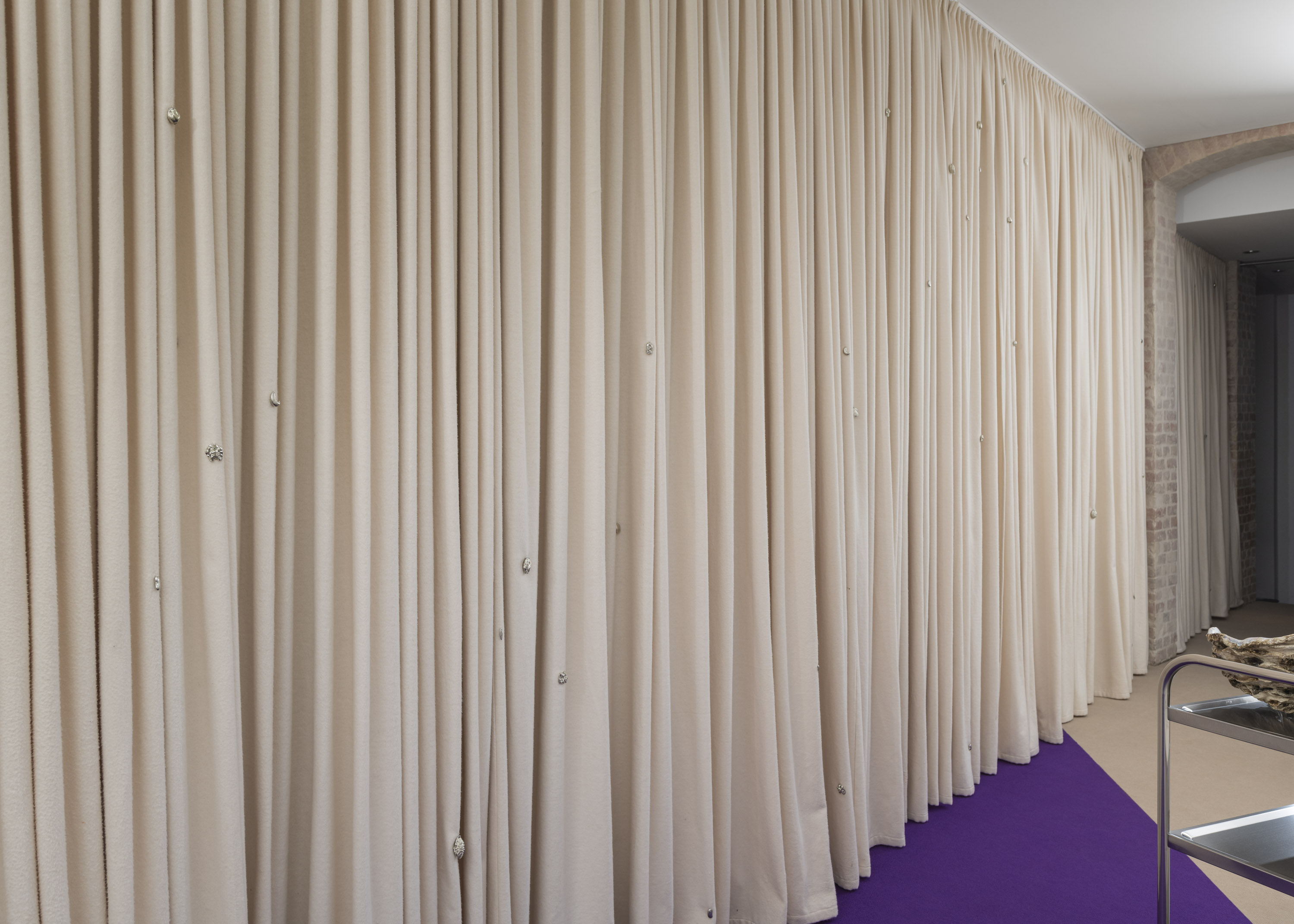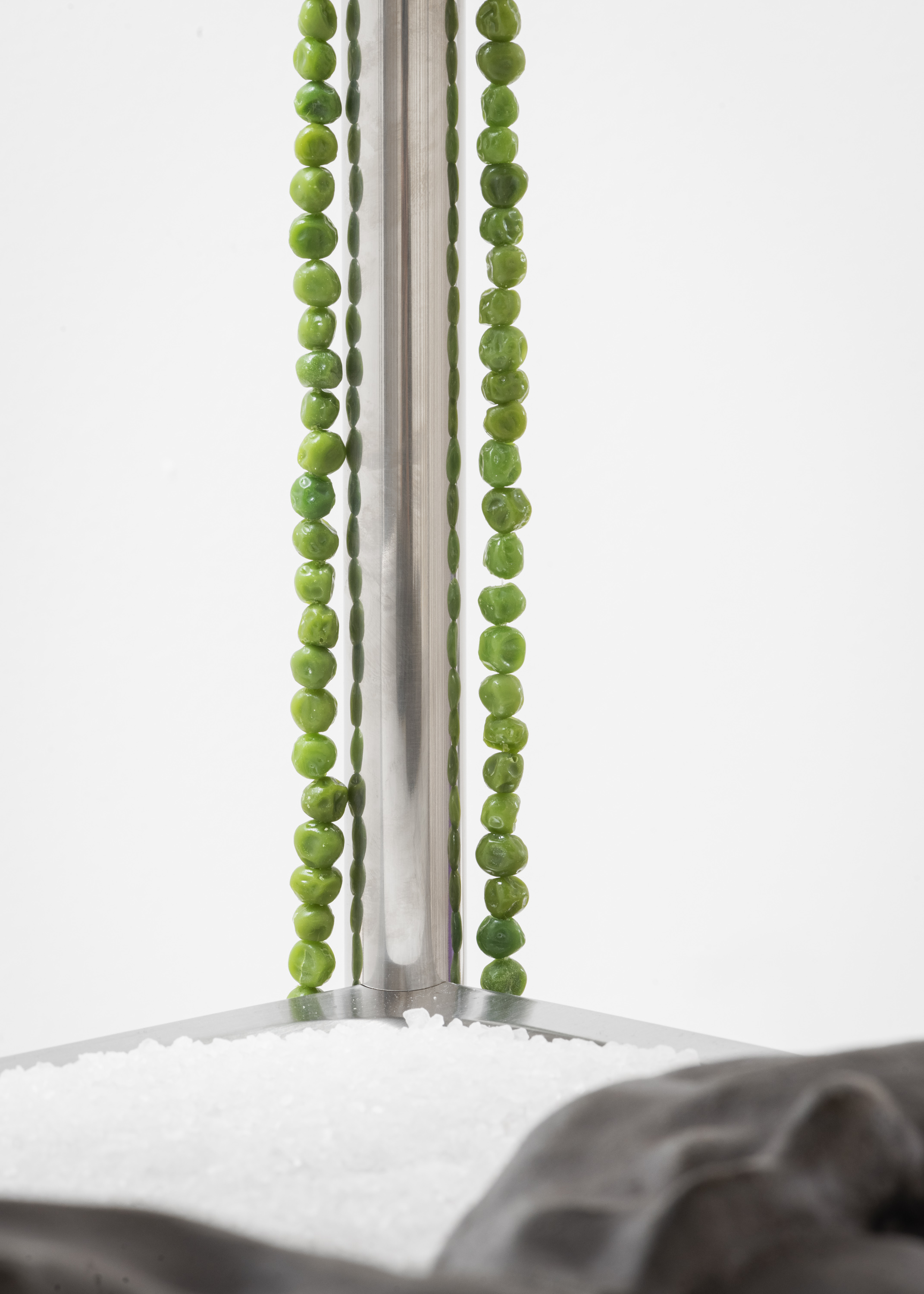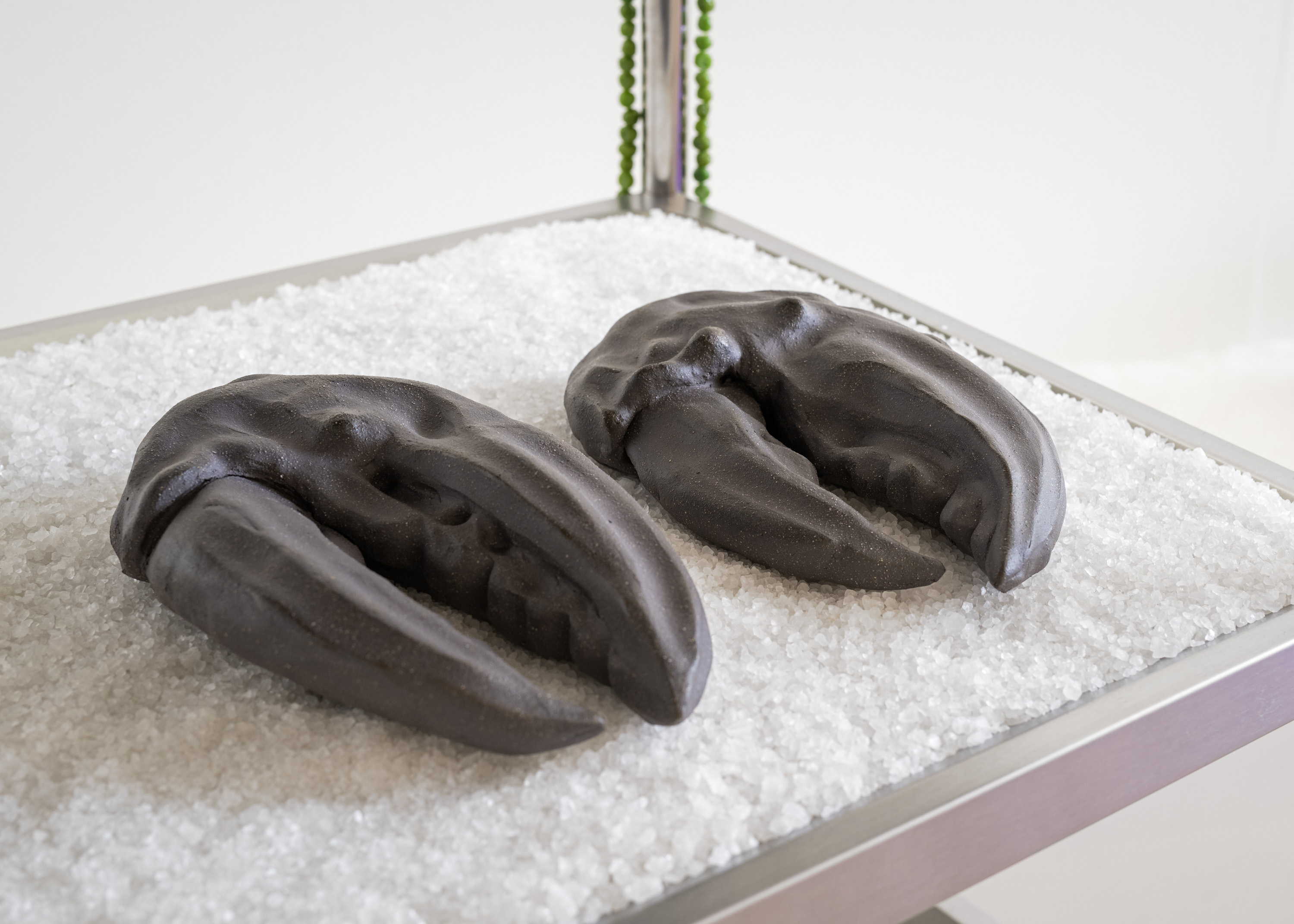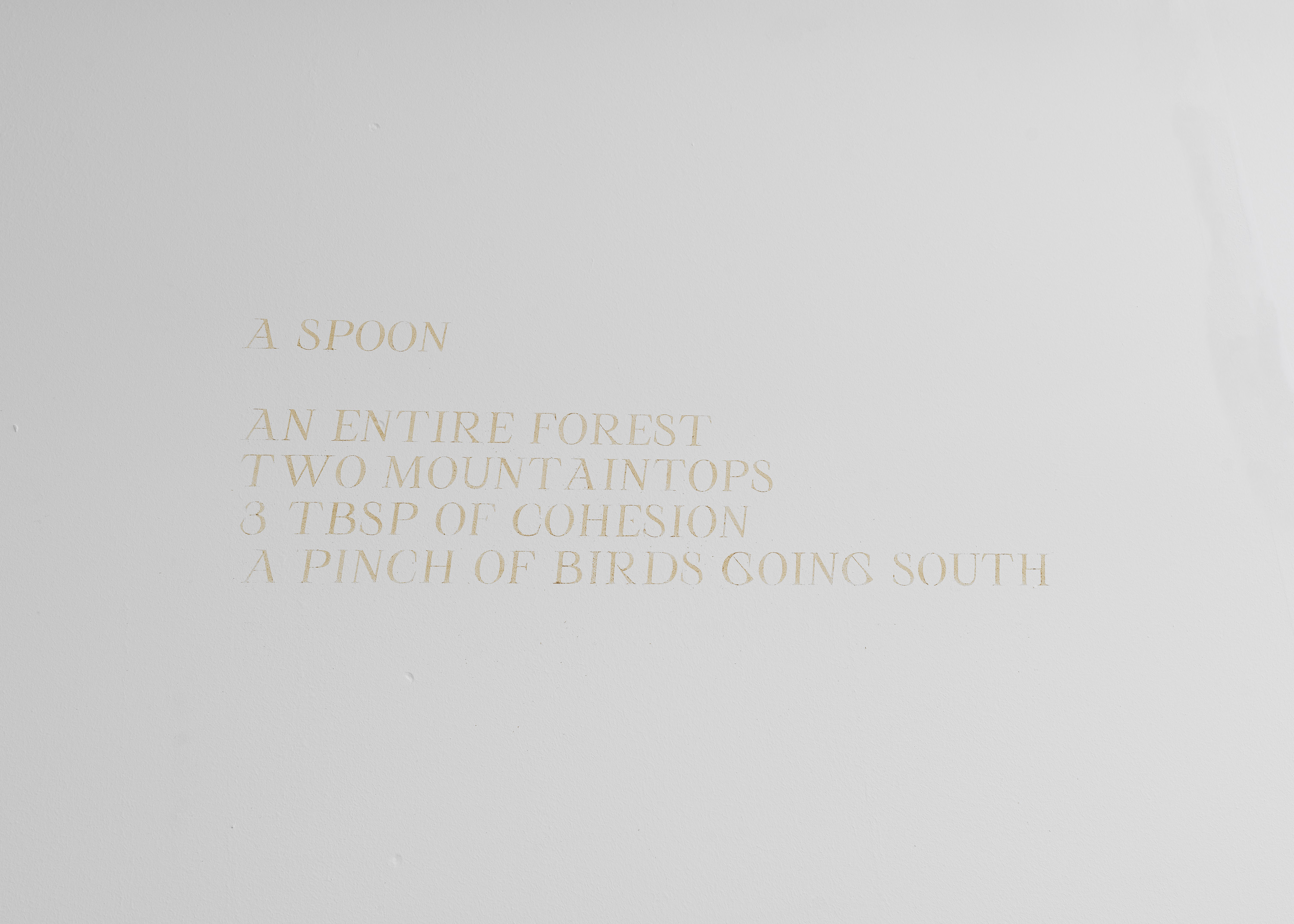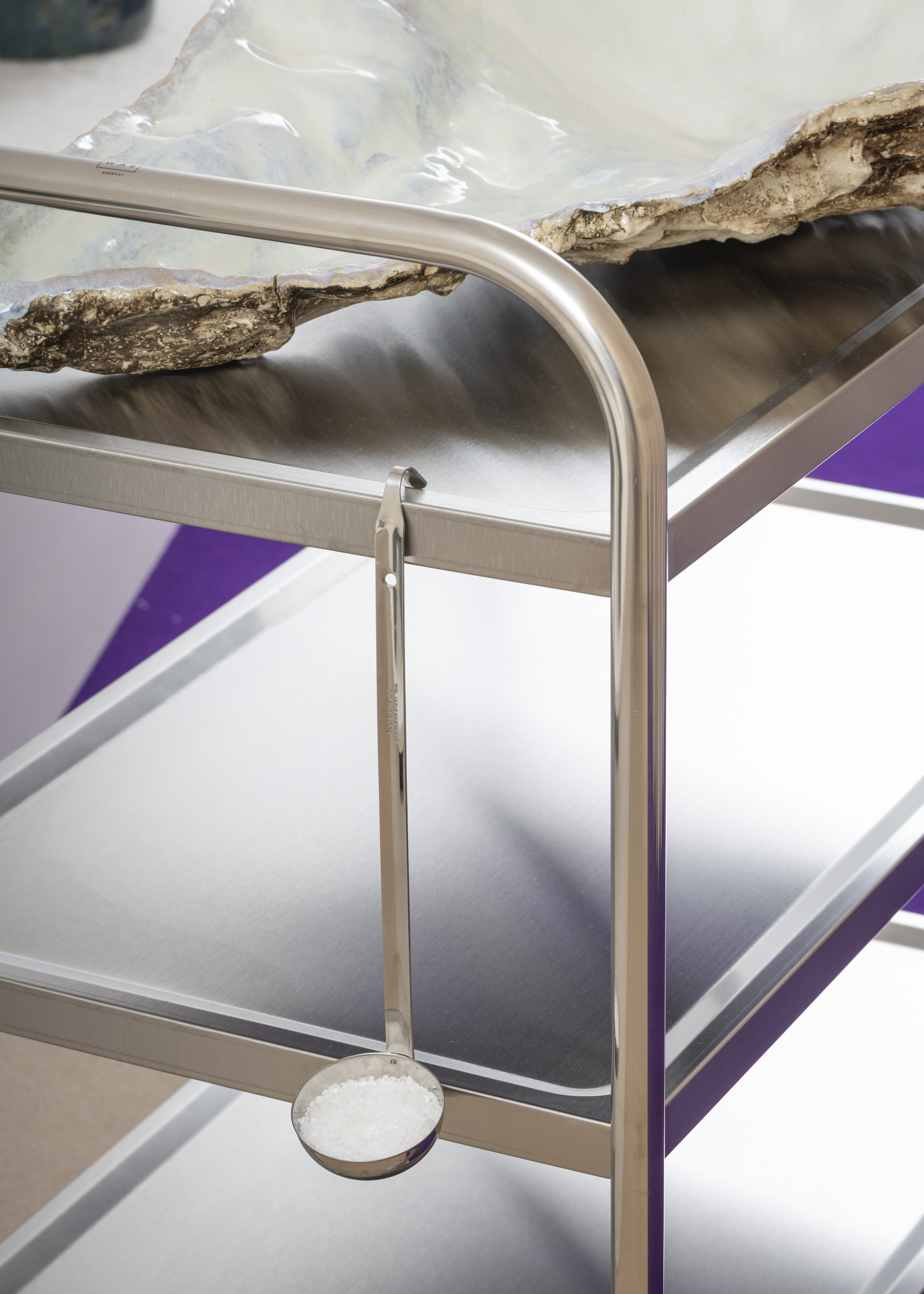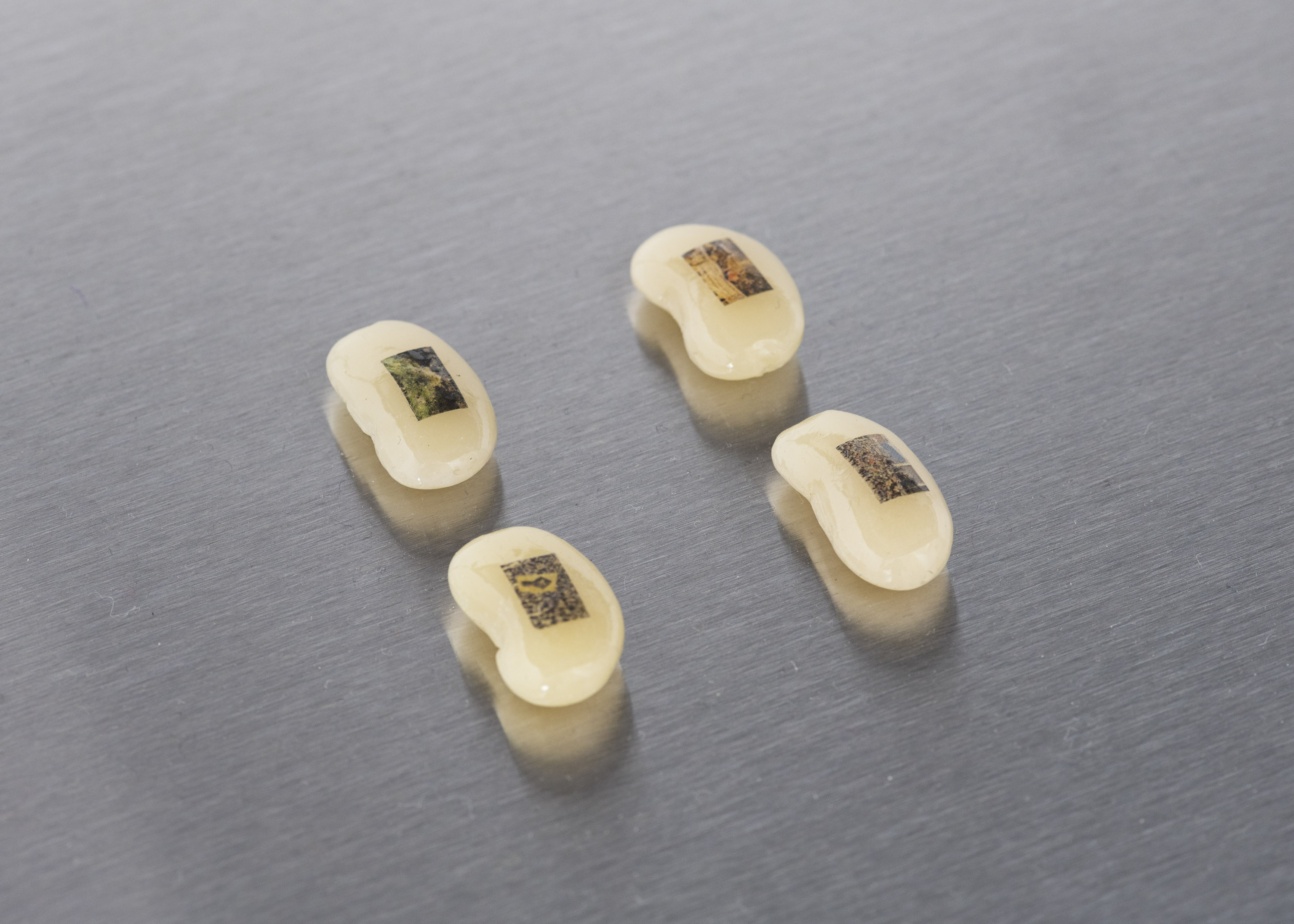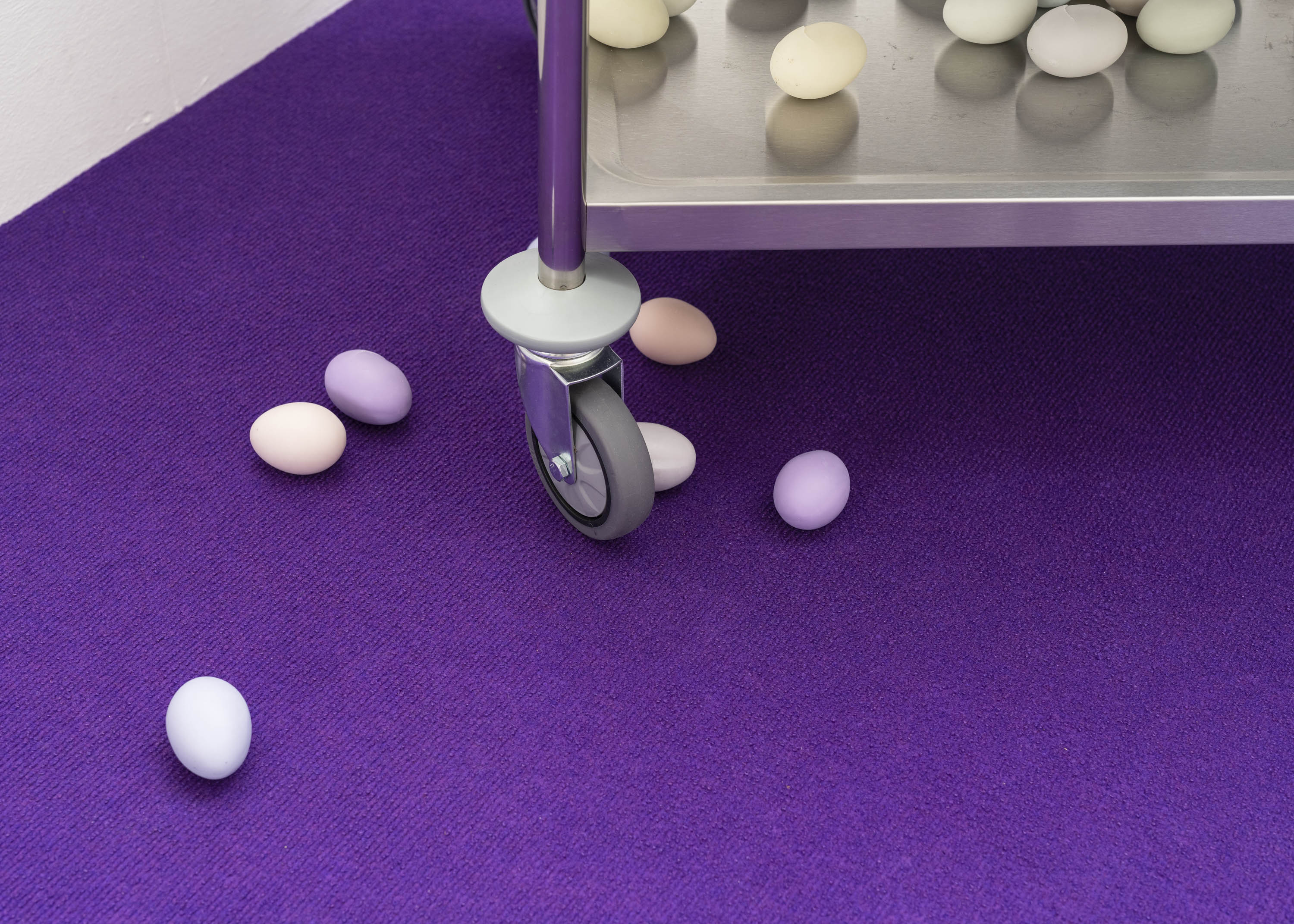 ---
Visit us
Goseriede 11, 30159 Hannover
---
Newsletter
Subscribe to our newsletter! We will inform you regularly about our exhibitions, events and digital offers.