Exhibition
Rodrigo Hernández

Flux of Things
Mar. 4 - June 4, 2023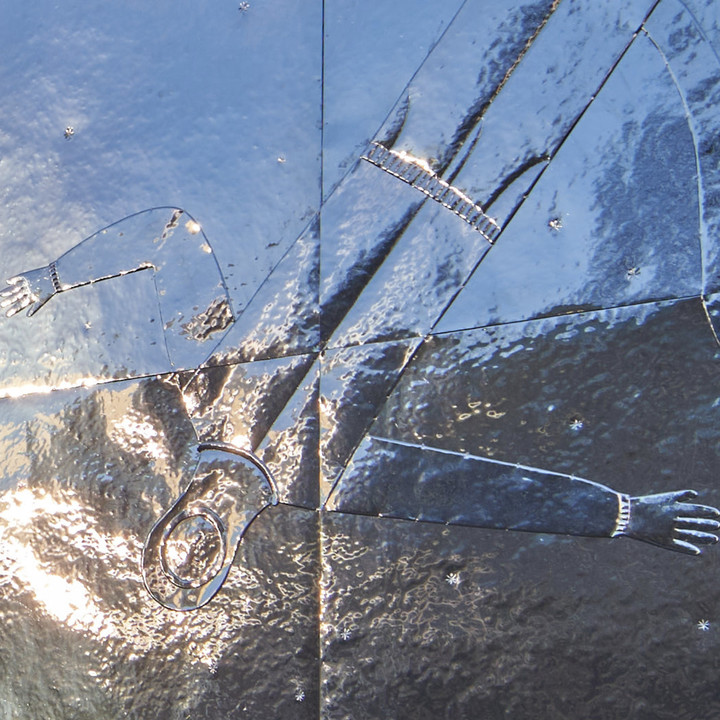 For Kestner Gesellschaft's facade, the artist has conceived a silver tableau at a confluence of his narrative language and the modernist grid of the architectural pattern. Meditative and sublime, Flux of Things is a horizontal storyboard of the everyday and mundane, composed of a sequence of loosely connected images that combine the nocturnal and the daily, peacefully unfolding as the passerby walks along.
The tapestry of narrative gestures Flux of Things floats above the main entrance to the building of the Kestner Gesellschaft, imitating a frieze on a glass façade of a contemporary architecture, squeezed between two historical parts of an early Art Nouveau edifice, along a busy traffic street. Composed of 40 square segments of thin silver metal sheets, Hernández' mural mesmerises with the smoothness of the surface, its glare, embracing daylight and the sunshine, its airy appearance and lightness of a passing cloud. Flux of Things is an act of masterfully crafted subtlety: a simplified drawing carefully curved on a polished, mirror-like, reflective membrane of a metal layer, like a paper cut-out, rendered on the verge of visibility, an origami of sorts, an evocation of the archetypal... As a talented storyteller, Hernández is a diligent dreamer; his Flux of Things is a reverie, a phantasmagoria, an airy scenario indeed, an encrypted confluence of a magic realism and a visceral realism, generously offering a spatial and temporal suspense, between fiction and fantasy, with a poetic intensity of a momentous withdrawal but simultaneously of a permanent affirmation of a deranged world of here and now.
A man lying on a hilly shore, contemplating a river flow, its stoic current and the fish, swimming; a tree on a quiet night under croissant moon, with a bat, starring anxiously though harmlessly, an ambitious figure; a face, a mask, a persona – occupying the centre of a discontinued narrative; a hand holding a rose, an offering, a dedication; a cosmonaut levitating in the galaxy; a giant cat, descending the staircase, in disguise; the clock, unchained, hovering above, and a couple of lovers in embrace, time passing idly; oh, a lover is a monkey in an Ovidian drama of metamorphosis; meanwhile, a snail becomes a spiral, towards infinity, and a butterfly turns into a comet, chasing a dinosaur; silence and calmness are haptic sensations in a monochrome universe of Flux of Things, the agents of melancholia and longing, a temporary escape. Welcome to Rodrigo Hernández' forest of signs, a subversive allegory of turmoil and uncertainty.
Hernández about his work practice: "I always begin with a drawing, which ideally occurs quickly and is only a subtle suggestion of something. The rest of the process is in a way just a reflection and a negotiation with that original drawing: working on its advancement into a painting, a sculpture or a large installation, but trying not to get too far from it, believing that there is something true and direct about it that should remain no matter what it gives form to. Some people compare drawing to writing, but I see it more as the act of remembering something and that moment before the remembered thing is annotated; drawing for me has that air of not belonging completely to the world of what's fully formed and settled. Then, exactly because of this quality, I find it very exciting to work with a drawing venturing in other media like sculpture; it feels like crossing into another dimension where all the footing has to be figured out and a new language should be invented, like having a map in a dream jungle."
Rodrigo Hernández (Mexico City, Mexico, 1983) lives in Mexico City. He studied at the Akademie der bildenden Künste in Karlsruhe, and at Jan Van Eyck Academie in Maastricht in 2013–2014. In the last years he has been a fellow of the Laurenz-Haus Stiftung in Basel (2015), Akademie Schloss Solitude, Stuttgart and the Cité International des Arts in Paris (2016).
His recent solo exhibitions include: Museo Jumex, Mexico City, MX; Swiss Institute, New York, US; Museo de Arte Moderno, Medellin, CO; Kunsthalle Kohta, Helsinki, FI; CIAJG, Guimaraes, PT; SCAD Museum of Art, Savannah, Georgia, USA; Sala de Arte Público Siqueiros, Mexico City; Pîvo, São Paulo; Kunsthalle Winterthur, CH; Midway Contemporary, Minneapolis; SALTS, Basel; Kim?, Riga; Heidelberger Kunstverein, Heidelberg; Kurimanzutto, Mexico City; Museo Universitario del Chopo, Mexico City; Bonnefantenmuseum, Maastricht; Parallel Oaxaca, Oaxaca, MX.
Recently his work has been exhibited in venues such as: Istanbul Modern; PinchukArtCenter, Kiev; GaMec, Bergamo; ZKM Museum für Neue Kunst, Karlsruhe Resonanzen; Kunstverein Nürnberg, Nürnberg; Bonnefantenmuseum, Maastricht; Gladstone Gallery, Brussels; MendesWoodDM, Brussels; 12th Bienal Femsa Monterrey, Monterrey; 5th Moscow Bienal for Young Art, Moscow Museum of Modern Art, Moscow; Museum Haus Konstruktiv, Zürich; Kunsthalle Basel, Basel.
Curator: Adam Budak
Learn more about Rodrigo Hernández in the exhibition handout
---
Visit us
Goseriede 11, 30159 Hannover
---
Patrons / Partners
We thank our patrons for the support of this exhibition.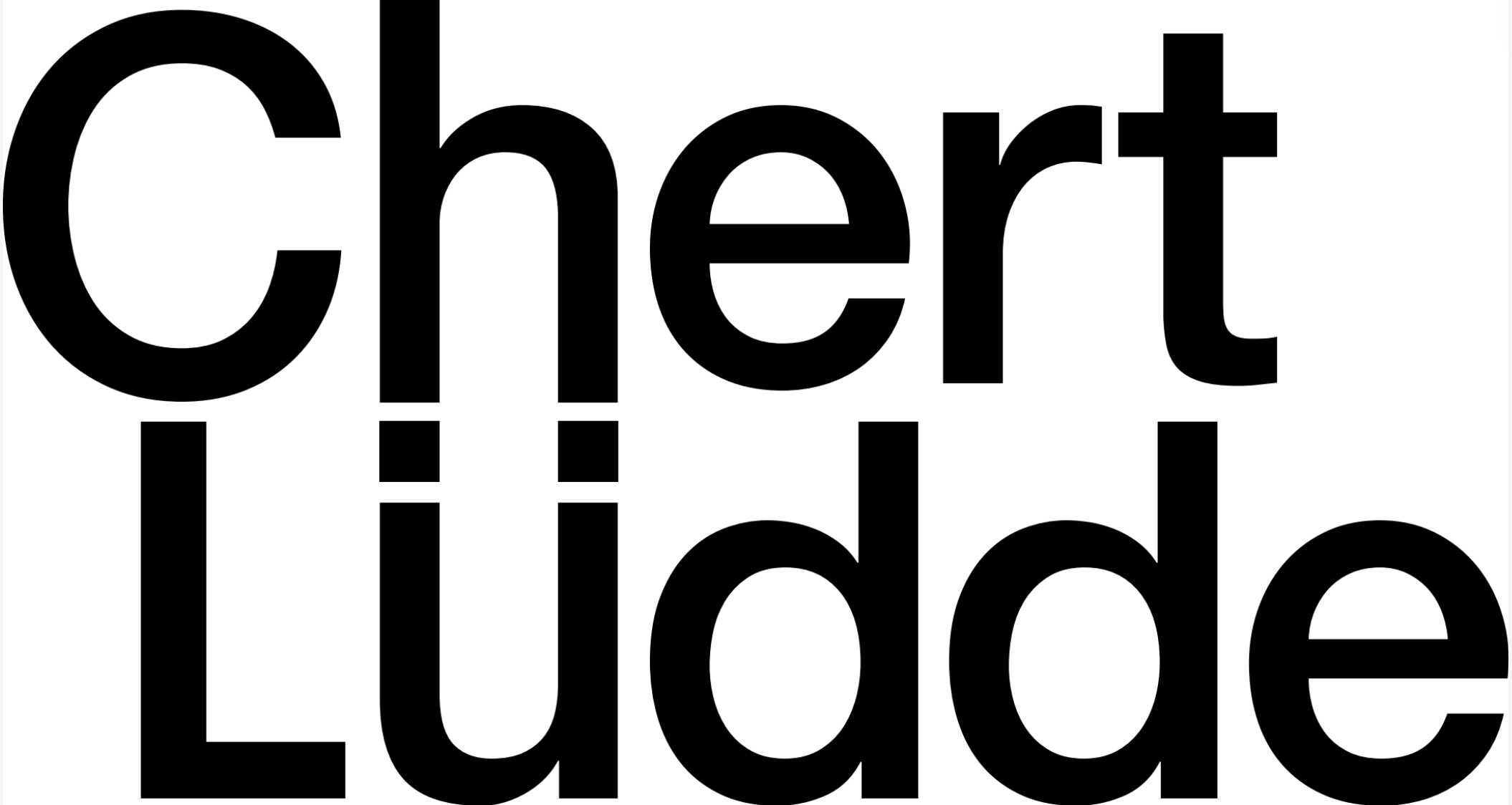 ---
Newsletter
Subscribe to our newsletter! We will inform you regularly about our exhibitions, events and digital offers.