Exhibition
Rebecca Ackroyd

Period Drama
Nov. 4, 2023 - Feb. 4, 2024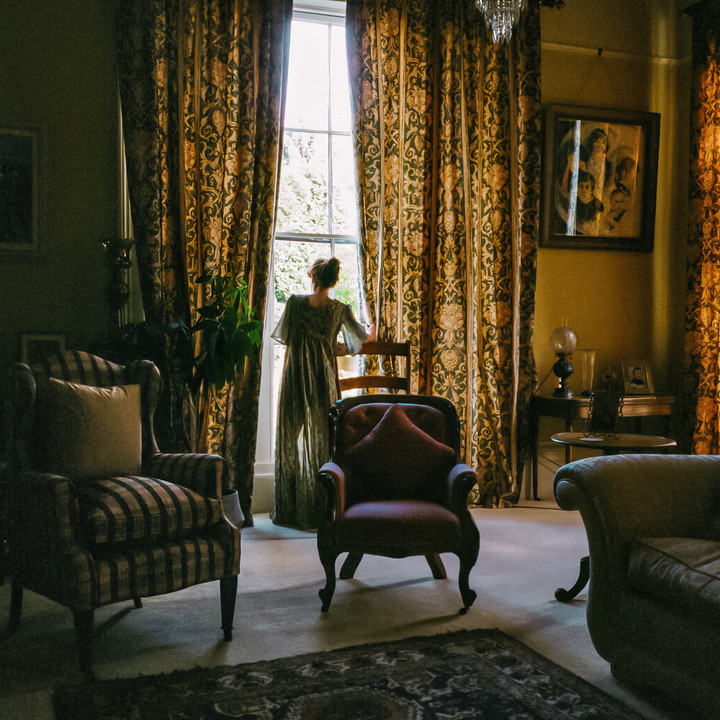 Period Drama is Rebecca Ackroyd's first institutional solo exhibition in Germany.
Exploring wild and domestic spaces, ruin and contraction, desire and disgust, Rebecca Ackroyd's practice assembles painting and sculptural works into dream-like landscapes. Rooted in both apocalyptic fantasies and a sense of reality, her work investigates the body, memory, femininity, sexuality and space, which she weaves together into a thick mesh of recurring patterns and symbols. Building bridges between past and present, she stages encounters with ubiquitous, innocuous objects that are steeped with a sense of the uncanny and experienced like remnants or flashbacks.
Grappling with psychoanalysis and the subconscious in order to excavate personal memory and history, Ackroyd reveals what has been repressed as much as she questions the reliability of memories, distorted and fragmented for most of the time. Fragmentation itself is central to her practice, whether she draws enlarged body parts and ripped jeans or tights on torn pieces of Somerset satin paper,or casts her own limbs with epoxy resin. Delving into female sexuality, Ackroyd interlaces boldness with vulnerability, seduction with revulsion. Bit by bit, she pieces together the loose pages of an endless story about identity, subjectivity and time.
Rebecca Ackroyd, born 1987 in Cheltenham, UK, lives and works between Berlin and London. She received her Post Graduate Diploma in Fine Art from the Royal Academy of Arts, London and her BA from Byam Shaw School of Art, London.
Her recent solo exhibitions include Fertile Ground, Peres Projects, Seoul (2022), 100mph, Peres Projects, Berlin (2021), Tonguing the fence, Lock Up International, London (2020), Underfoot, Fondazione Pomodoro, Milan (2019), The Root, Zabludowicz Collection, London (2017). Her work has been part of numerous group exhibitions including Dark Light, Realism in the Age of Post Truth, Aïshti Foundaton, Beirut (2022), Act 1: Body en Thrall, Rugby Art Gallery and Museum, UK (2022), and the 15th Lyon Biennale, organized by the Palais de Tokyo (2019).
---
Visit us
Goseriede 11, 30159 Hannover
---
Newsletter
Subscribe to our newsletter! We will inform you regularly about our exhibitions, events and digital offers.