Digital
Our digital offers enrich the visit to the exhibition and bring the art to your home.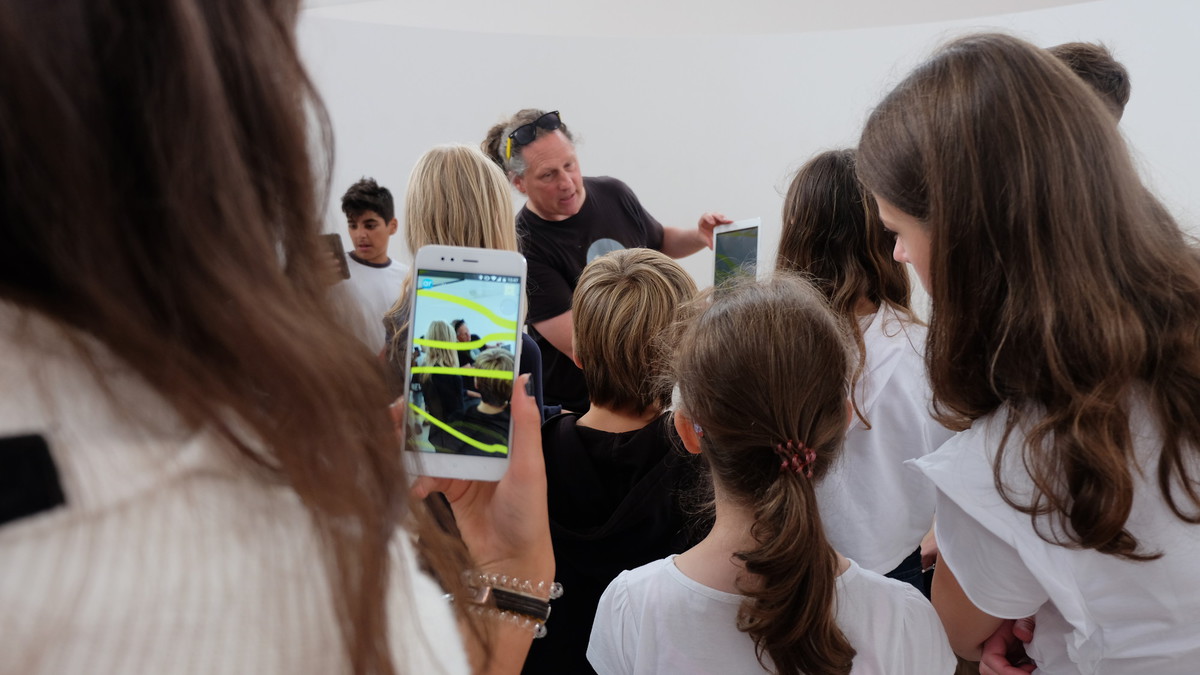 Audiotours
Learn more about the exhibition ART⇆CRAFTS and use our audiotours for adults.
Videos
You find the latest videos of our exhibitions, talks with artists and experts on our Vimeo channel.
Open Worlds
A digital cooperation project of IMAGINE THE CITY Hamburg, Kestner Gesellschaft Hannover, Marta Herford, MGKSiegen 2020–2023
"Offene Welten" (Open Worlds) is a project of Museum für Gegenwartskunst Siegen in cooperation with IMAGINE THE CITY, Hamburg, the Kestner Gesellschaft in Hanover and the museum Marta Herford. The Federal Cultural Foundation is funding the project within "Digital Fund – Digital Transformation in Cultural Institutions" over a period of three years. In "Open Worlds", the four contemporary art institutions will be working together with artists, curators and educators to develop playful digital trails and artistic stagings at the instersection of institutions and urban space.
The Digital Fund, which is one of the three pillars of the Kultur Digital programme, supports publicly funded cultural institutions in developing digital concepts in the fields of digital curating, artistic production, outreach and communication. The digital projects are intended to help provide the institutions with impulses towards far-reaching innovative perspectives.
---
Newsletter
Subscribe to our newsletter! We will inform you regularly about our exhibitions, events and digital offers.