Exhibition
[səˈsaɪəti]
Mar. 4 - July 4, 2023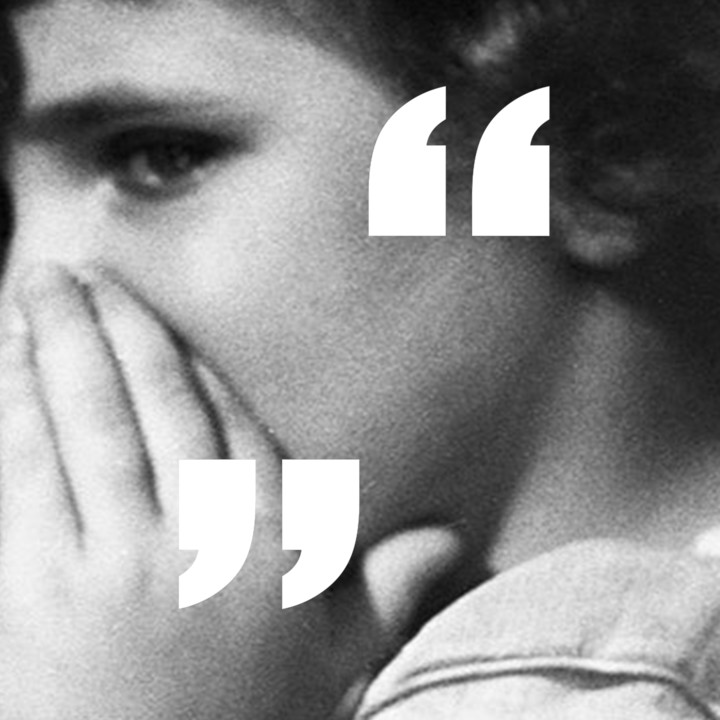 A project in cooperation with students of the class Asta Gröting, HBK Braunschweig.
Artists: Max Bergmann, Aleksandra Saša Jeremić, Charlotte Kremberg, Patryk Kujawa, Luis Kürschner, Eileen Raddatz, Luca Rohringer and Luisa Walther
The site-specific sound installation [səˈsaɪəti] essentially consists of three elements: the location of the Kestner Gesellschaft, the people passing by, and a conversation. Resonance loudspeakers are attached to the windows of the building's basement from the inside, generating sound waves that cause the window glass to vibrate. The vibration thus triggered causes sounds to penetrate through the building directly onto the street.
The unexpected encounter of sounds, voices and their stories in the public square creates an immediate intimacy with the passersby, who are thus surprised and irritated, encouraged to interrupt the planned daily routine and to accept the offer of conversation with the unknown.
The polyphonic sound installation deals with the foundations of our communication, its electability and directability through internet forums and polarized opinions, and in doing so asks about the preconditions of how we act as a society and how we can relate to each other. Through a series of perspectives both poetic and prosaic, fictional and scientific, human and anti-anthropogenic, the installation contends with radical acts of care and missing tenderness.
Using the simplest of means, the sound installation tells stories of communal coming together and prompts a dialogically motivated search for approaches to collective action and dreaming. In doing so, the activation of the immediate neighborhood of the Kestner Gesellschaft is an invitation to passersby to remain discursive and engage in a dialogue within society.
---
Visit us
Goseriede 11, 30159 Hannover
---
Newsletter
Subscribe to our newsletter! We will inform you regularly about our exhibitions, events and digital offers.